10 Gingham Fashion Pieces to add to Your Wardrobe This Spring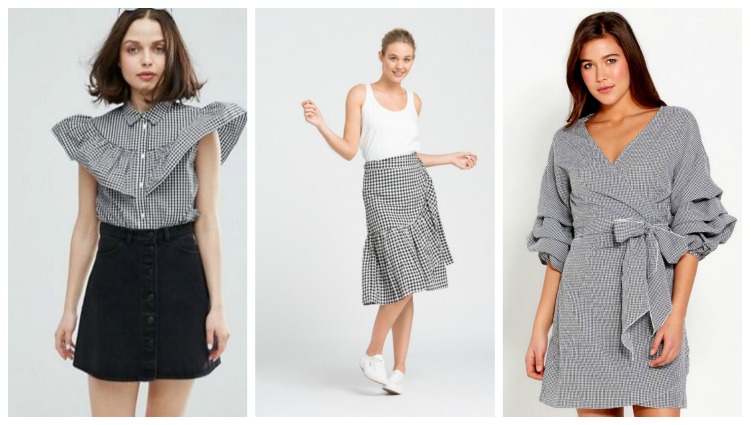 Gingham is fast becoming the pattern to wear this coming spring and summer. All the fashion stores have gingham in shades of black, navy and red.
While we are still experiencing winter in most parts of Australia, a gingham shirt or dress can be the perfect trans-seasonal piece to keep you on trend. A gingham shirt can be layered if you need extra-warmth.
We've found 10 fabulous gingham fashion pieces for your wardrobe. Just add jeans, a white singlet or pair a shirt with leggings and you are good to go.
1. Dotti Gingham Trumpet Sleeve Dress $59.95
2.  ASOS Red Gingham Dress $28.50
3. H & M Cotton Shirt $24.99
4. ASOS Tiered Ruffle Shirt $24.00
5. Bohemian Traders Tea Skirt $159
6. Gingham Exaggerated Long Sleeve Top $50.00
7. Millers Gingham Tote Bag $15
8. City Chic Off the Shoulder Gingham Top $79.95
9. Crossroads Gingham Top $39.95
10. The Iconic Gingham Tie Top $39.95
Do you have gingham in your wardrobe?
Disclosure: There are affiliate links on this post. Should you choose to purchase an item, we will receive a small commission at no extra cost to you.