Hair Chalking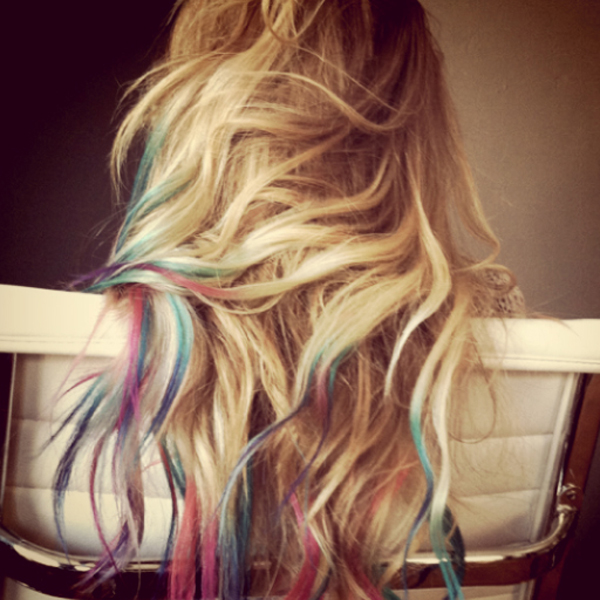 Hair chalking is a craze that is taking the world by storm at the moment,
and I want to get in on the action! It is perfect for those who want the colour but not the commitment.
Before we get started, just a tip for you blonde beauties out there, do not wet your hair if you are only wanting the colour in for the night, otherwise it will stain your hair for a few days.
Hair chalking would also be a great idea for your little ones if they have "Mad Hair Day's" at school.
Here's my hair chalking how to:
What you need –
Soft Pastel Chalks – do not use Oil Pastels, they wil stain your hair plus everything else!
Spray Bottle of Water – optional,you could just wet the strands with your hands if preferred.
Gloves
Straightener or curling iron to seal in the colour.
Spray the desired section of hair (this works well on the ends so maybe about 1 inch of the ends) with water.
Colour on a section of your hair with the colour you have chosen, you can mix colours, do one colour and then another underneath it – get creative and have fun, after all, it washes out! Repeat this process with as many bits of hair as you want and with as many colours as you want.
Either air dry or blow dry your hair.
Use the straightener or curling iron to go over each strand you have coloured. This will lock in the colour and prevent it from going all over your clothes.
Style your hair like normal.
It will last until you wash your hair next =)
Below are some examples of hair chalking –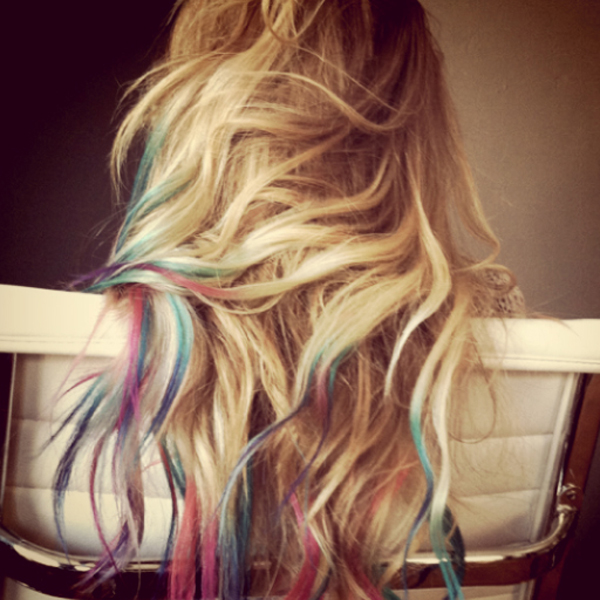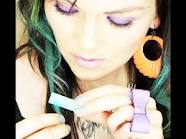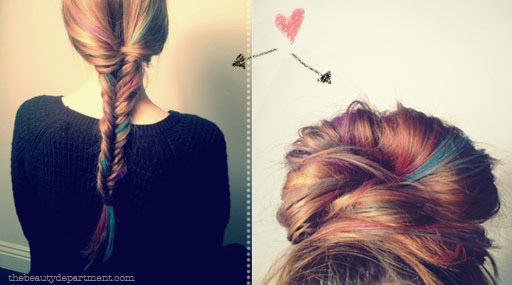 Tara-Lee is a proud Stay At Home Mummy to a gorgeous 2 1/2 year old girl, engaged to be engaged to a wonderful man and has a slight obsession with all things cupcakes.
She is very passionate about the beauty industry and is looking into starting a make up course in the next year or so, so she can hopefully start following the dream she has had for many years now.
Tara-Lee has two blogs, one for all things make up and beauty related (http://tara-leeincandyland.blogspot.com.au/) and one for all things Mummy related (http://tara-leeinmummyland.blogspot.com.au/).