Quick and easy make up tips for when you are in a hurry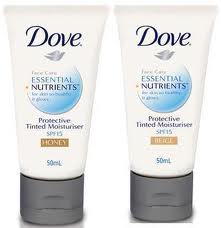 Do you ever find yourself rushing out the door and catching a glimpse of yourself in the mirror and wishing you could have spent those 5 minutes quickly applying some make up so you didn't look like a complete sleep deprived zombie..or is that just me? Well, I want to share with you a few affordable products and tricks for your beauty routine in the mornings.
Tinter Moisturiser or BB Cream – not all of us have the time to sit there and apply a perfect base of foundation in the morning (or anytime during the day for that matter), but we still want to achieve as close to "flawless" as possible right?
Well thanks to some handy little products such as tinted moisturiser and BB Cream, you just apply them like any other moisturiser you have and voila!, you look more awake already, and with the added bonus of SPF, you don't need to worry about needing to apply sunscreen to your face. I personally don't wear foundation much at all, only for special occasions, I prefer to go fresh faced most days.
Products to try – Garnier Miracle Skin Perfector BB Cream (RRP $13.95)
– Innoxa Tinted Moisturiser SPF 15+ (RRP $19.95)
– Covergirl Smoothers Tinted Moisturiser (RRP $17.25)
– Dove Face Care Protective Tinted Moisturiser SPF 15 (RRP $10.52)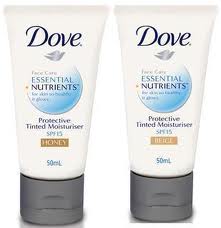 Mascara – I think just by adding mascara, you can totally brighten up your face and who doesn't love long lashes? Just a quick coat of mascara and you are good to go.
Products to try – My all time favourite mascaras would have to be :
Rimmel's Volume Flash The MAX Bold Curves Mascara and The Max Volume Flash Mascara (Both RRP $15.50)
– Face Of Australia Glamorous Lashes Mascara (RRP $10.95)
– Maybelline New York Volumí Express FALSIES Mascara (RRP $19.25)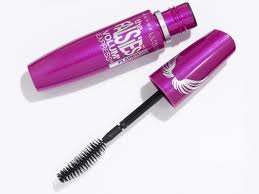 Blush – Now, this step is entirely up to you, if you think you need to swipe some blush across those gorgeous cheeks to add some colour, go right ahead!
Products to try – Avon True Colour Blush (RRP $25.99) I use Classic Aura and LOVE it! It's perfect for every day wear.
– Bourjois Little Round Blush Pot (RRP $20) 34 Rose D'or is a gorgeous colour for most skin tones.
– Maybelline New York Mineral Power Powder Blush (RRP $18.50)
– Australis Cosmetics Blush (RRP $9.95)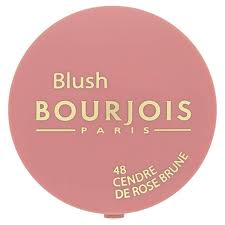 Lip stain – A lip stain adds a hint of colour to your lips, without the sticky feeling like a lip gloss and you don't need to touch it up often either.
Products to try – Benefit do three different lip/cheek stains so you could even just use them instead of blush also (gotta love products with more than one use!):
* Cha Cha Tint (RRP $53)
* Benetint (RRP $55)
* Posetint (RRP $55)
Now they are a bit priccey but last ages and double as both a lip and cheek tint so I think it's
good value.
– Revoln Just Bitten by ColorStay (RRP $17.95)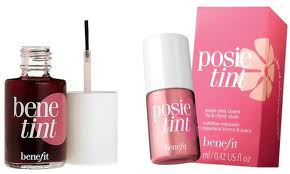 So there you have it ladies, a few quick and easy make up steps that will get you out of the door looking fresh and ready to start the day. I also suggest carrying around some Blotting Tissues so you can quickly dab away oil during the day from your face.
I hope this helps all you Mummies out there who find it hard to find time for yourselves in the morning to get ready.
Tara-Lee is a proud Stay At Home Mummy to a gorgeous 2 1/2 year old girl, engaged to a wonderful man, and has a slight obsession with all things cupcakes.
She is very passionate about the beauty industry and is looking into starting a make up course in the next year or so, so she can hopefully start following the dream she has had for many years now.
Tara-Lee has two blogs, one for all things make up and beauty related (http://tara-leeincandyland.blogspot.com.au/) and one for all things Mummy related (http://tara-leeinmummyland.blogspot.com.au/).