Black Friday Deals: Christmas Gifts for Gamers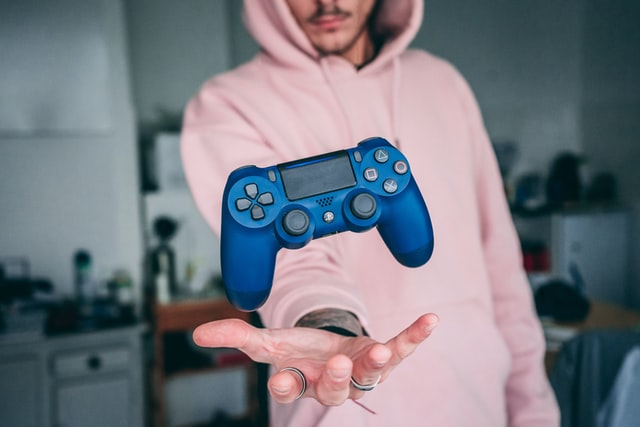 Black Friday Deals: Christmas Gifts for Gamers
Do you have a gamer to buy for this Christmas? The eBay Black Friday sale is on with millions of items up for grabs at sensational prices. We've put together a handy list of some great deals you can pick up for gamers this weekend.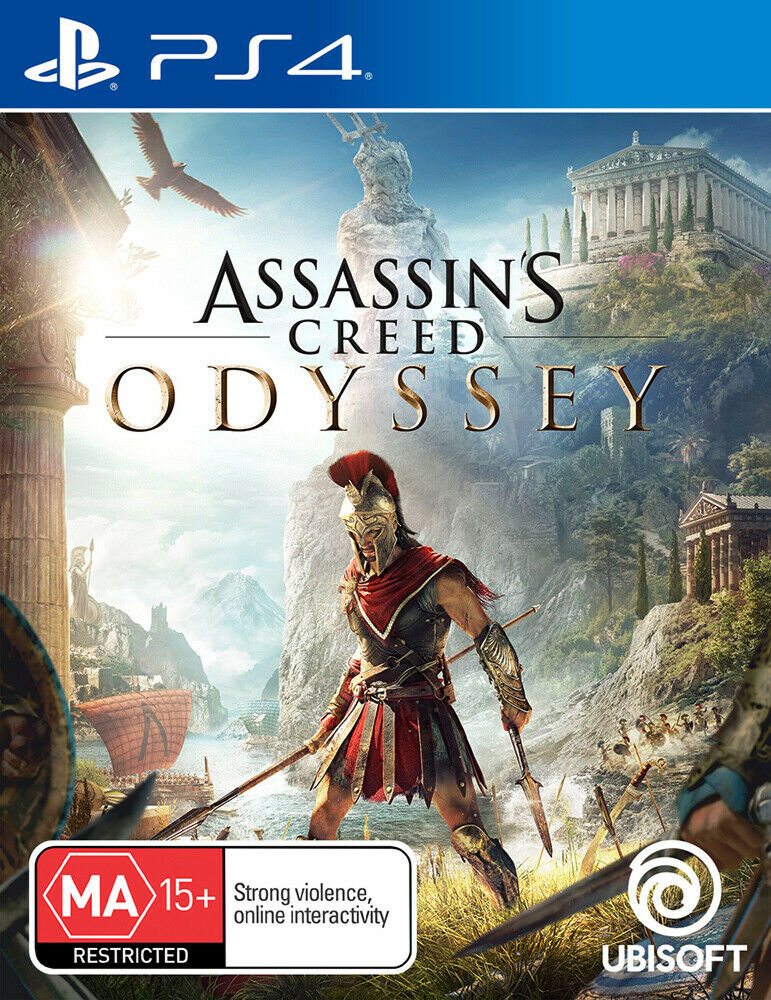 Assassins Creed Odyssey PS4 Game Was $99.95 Now $46.95
Assassin's Creed® Odyssey brings player choice to the forefront through innovations never-before-seen in Assassin's Creed as you choose the hero you want to become and change the world around you. Through the relationships you build with colourful characters & the decisions you make along your odyssey, it is you who is in control of your destiny. Customise your equipment and master new special abilities, tailoring your hero's skillset to your play style. Fight your way across Greece, engaging in visceral battles both on land and sea, to become a true hero of legend. Buy here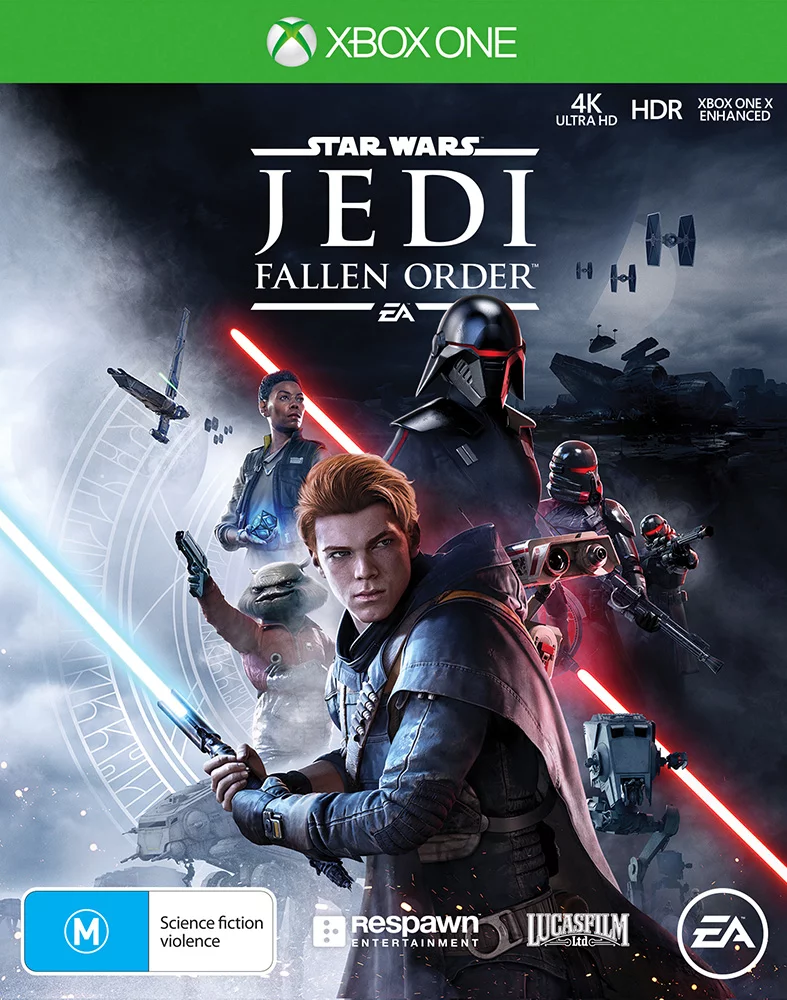 Star Wars Jedi Fallen Order Xbox One Game Was $99.95 Now $56.95
Star Wars fans will recognize iconic locations, weapons, gear, and enemies while also meeting a roster of fresh characters, locations, creatures, droids and adversaries new to Star Wars. As part of this authentic Star Wars story, fans will delve into a galaxy recently seized by the Empire. As a Jedi hero-turned-fugitive, players will need to fight for survival while exploring the mysteries of a long-extinct civilisation all in an effort to rebuild the remnants of the Jedi Order as the Empire seeks to erase the Jedi completely. Buy here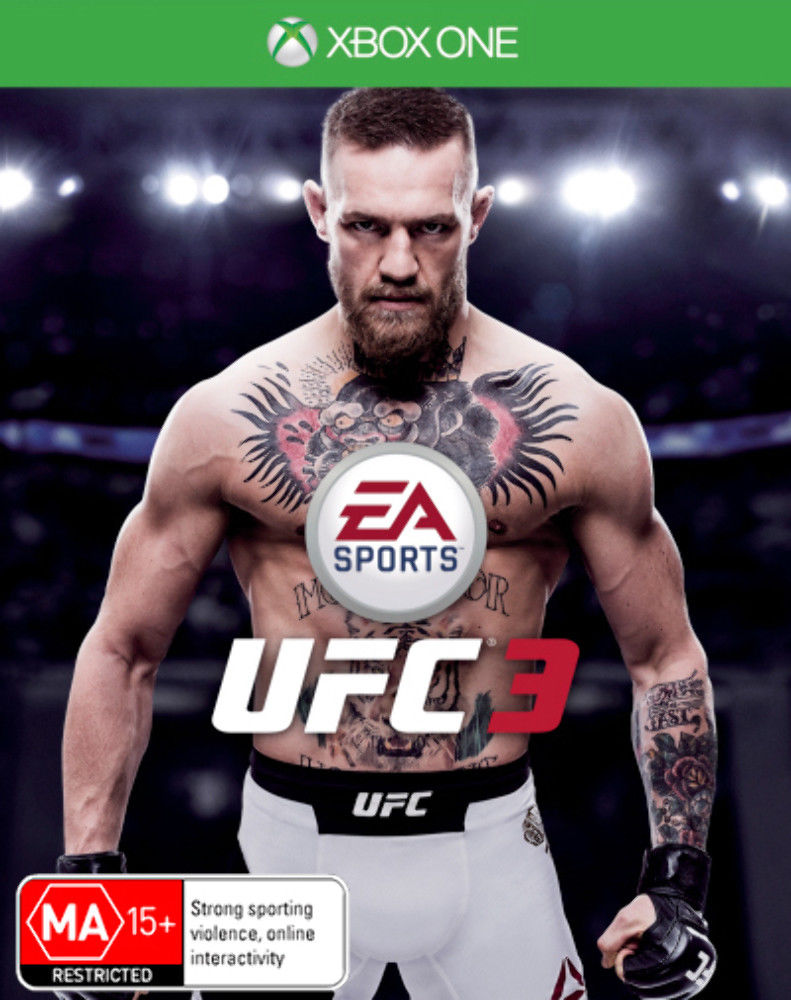 EA Sports UFC 3 Xbox One Game Was $99.95 Now $34.95
EA SPORTS UFC 3 revolutionizes fighting movement with Real Player Motion Tech, a new gameplay animation technology that delivers the most fluid and responsive motion ever. Every punch, kick, block, and counter has been recaptured and rebuilt on cutting-edge animation tech to look and feel life-like and responsive, delivering the most strategic, competitive fighting experience in franchise history. In G.O.A.T. Career Mode, players can build fight hype to gain fans, earn cash to train at new gyms, and create heated rivalries with other fighters to capture the world's attention. How you promote outside of the Octagon matters as much as how you perform inside of it as you progress to becoming the Greatest of All Time. In addition, an all-new suite of customisable multiplayer modes let you and your friends get into the Octagon and face off in fast, fun, intense bouts where a highlight-reel knockout is always one strike away and victory can happen in the blink of an eye. Buy here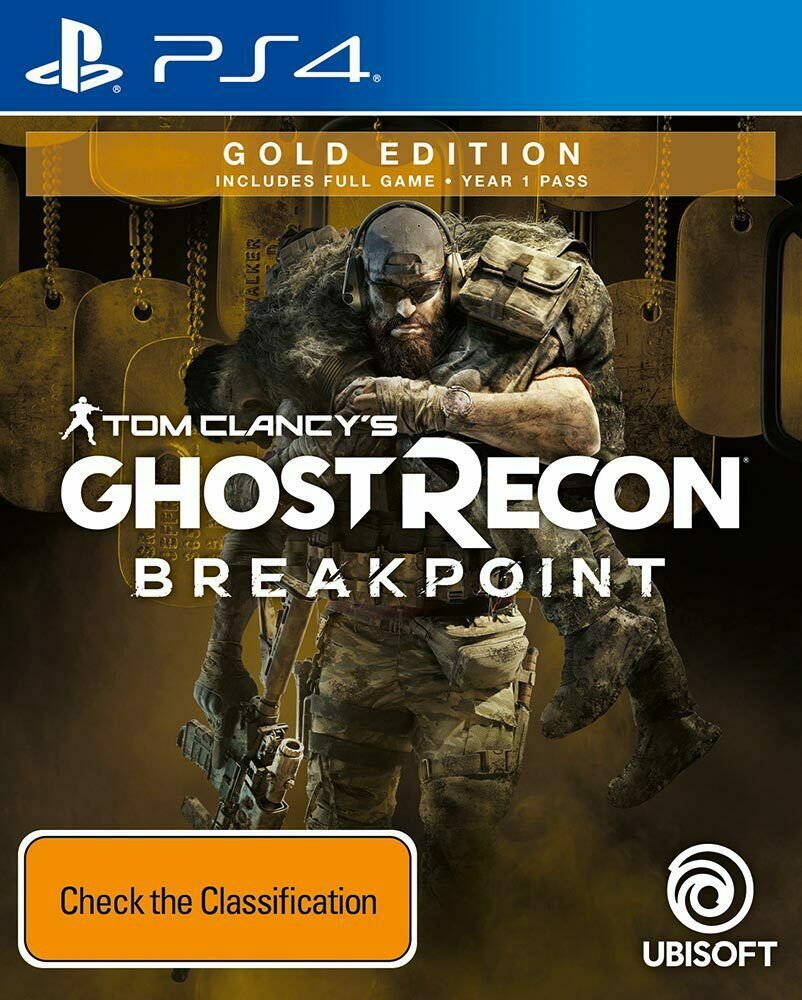 Tom Clancys Ghost Recon Breakpoint Gold Edition PS4 Game Was $149.95 Now $56.95
Tom Clancy's Ghost Recon Breakpoint is a military shooter that features a massive and visually stunning open world, playable for the first time in solo or online in four-player co-op. Injured, without support, and hunted down by ex-Ghosts, you must fight to survive while lost in Auroa. Choose the right alliances and decide how to take down your toughest enemies ever: The Wolves. Buy here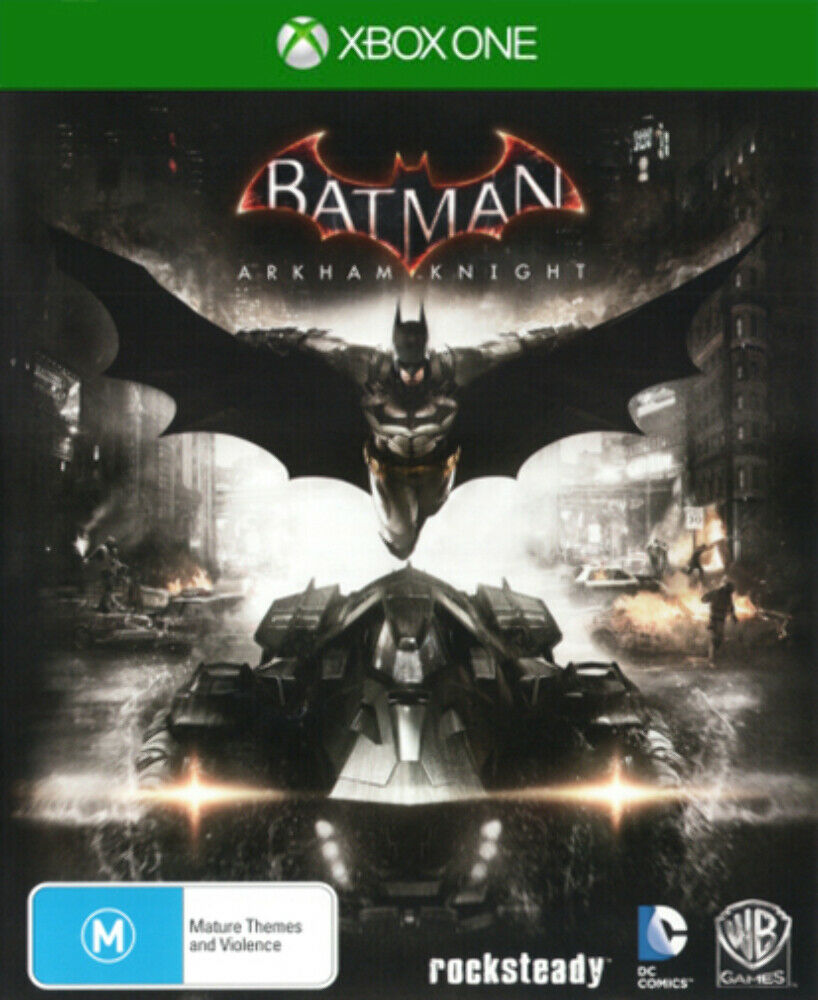 Batman Arkham Knight Xbox One Game Was $99.95 Now $17.95
In the explosive finale to the Arkham series, Batman faces the ultimate threat against the city he is sworn to protect. The Scarecrow returns to unite an impressive roster of super villains, including Penguin, Two-Face and Harley Quinn, to destroy The Dark Knight forever. Batman: Arkham Knight introduces Rocksteady's uniquely designed version of the Batmobile, which is drivable for the first time in the franchise. The addition of this legendary vehicle, combined with the acclaimed gameplay of the Batman Arkham series, offers gamers the ultimate and complete Batman experience as they tear through the streets and soar across the skyline of the entirety of Gotham City. Be The Batman. Buy here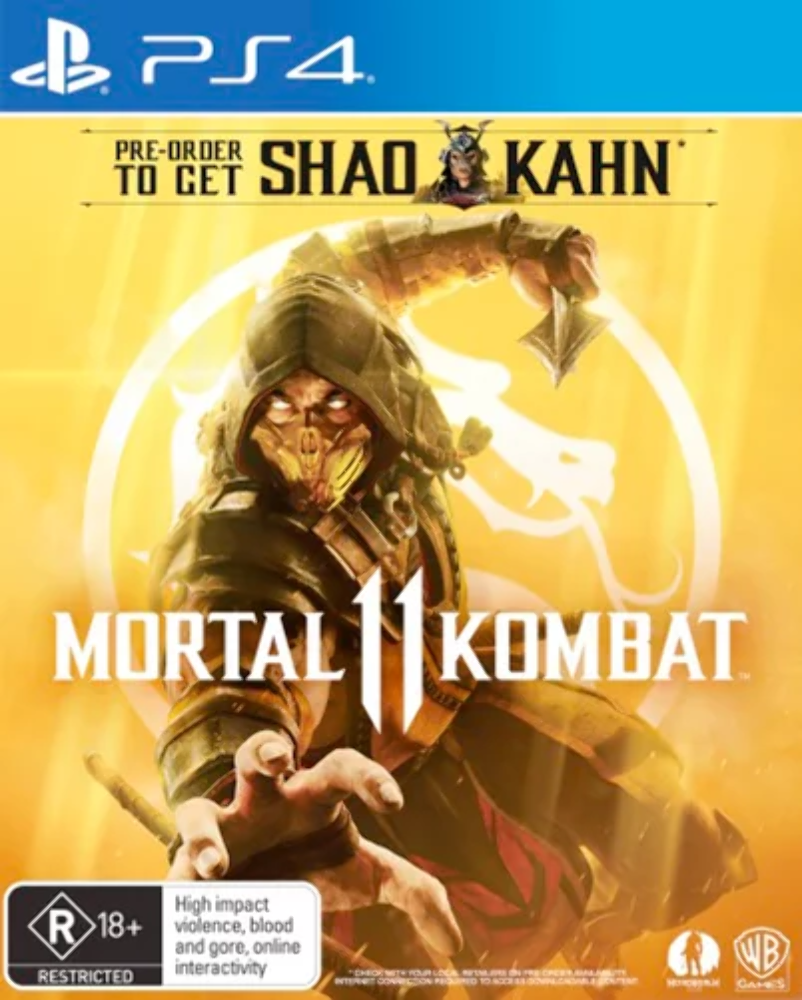 Mortal Kombat 11 PS4 Game Was $99.95 Now $56.95
Continue the epic saga through a new cinematic story that is more than 25 years in the making. Players will take on the role of a variety of past and present characters in a time-bending new narrative that pits Raiden against Kronika, the Keeper of Time who created existence at the dawn of history. Buy here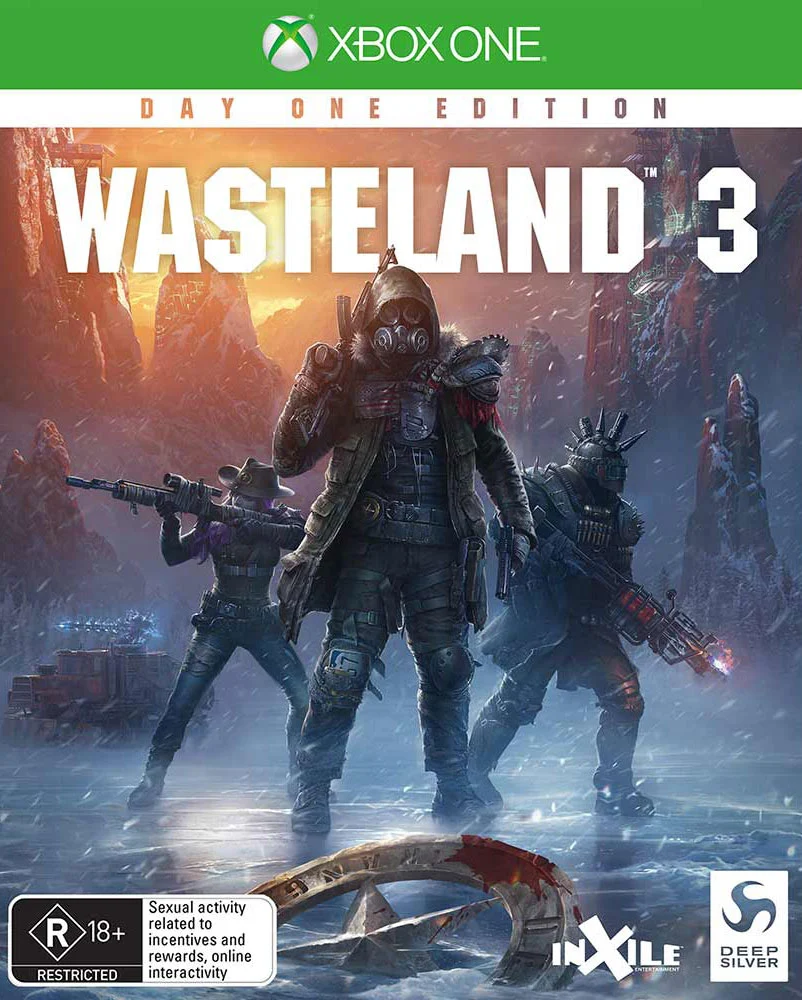 Wasteland 3 Day One Edition Xbox One Game Was $99.95 Now $81.95
From the creators of Wasteland 2 and Torment: Tides of Numenera comes Wasteland 3! Following the critically acclaimed releases of 2014's Wasteland 2 and 2015's Wasteland 2: Director's Cut, fans have been clamouring for a direct sequel. Buy here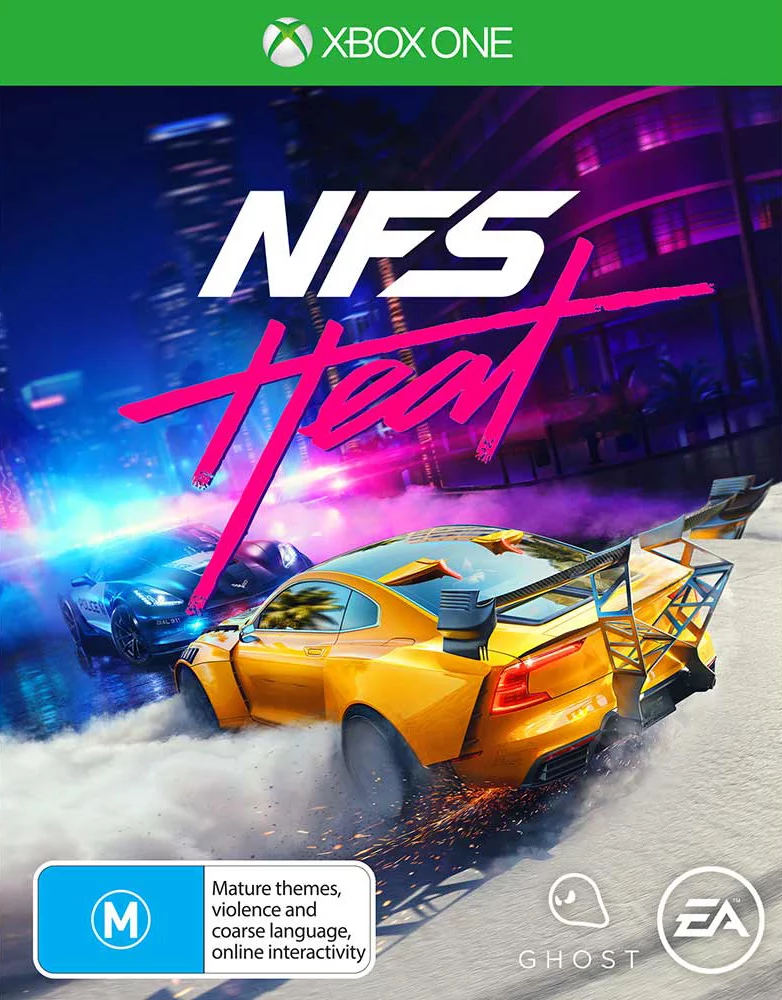 Need for Speed Heat Xbox One Game Was $99.95 Now $44.95
Hustle by day and risk it all at night in Need for Speed™ Heat, a white-knuckle racer that pits you against a city's rogue police force as you battle your way into street racing's elite. By day compete in the Speedhunter Showdown – a sanctioned competition where you earn bank to customize and upgrade your garage of high-performance cars. When your ride's perfectly styled and hyper-tuned, and you're ready to ramp up the intensity, drive out into the night where you and your crew take on the competition in illicit street races that build your reputation and grant you access to bigger races and better parts. But under the cover of darkness patrols a rogue task force looking to bring you down and swipe all you've earned. Take them on and risk it all for underground glory or head back to your safehouse and begin another thrilling day. The roads, the risks, and the rides never end in this street racer where your crew rolls deep, your garage is full of hot cars, and the city's your nonstop playground. Buy here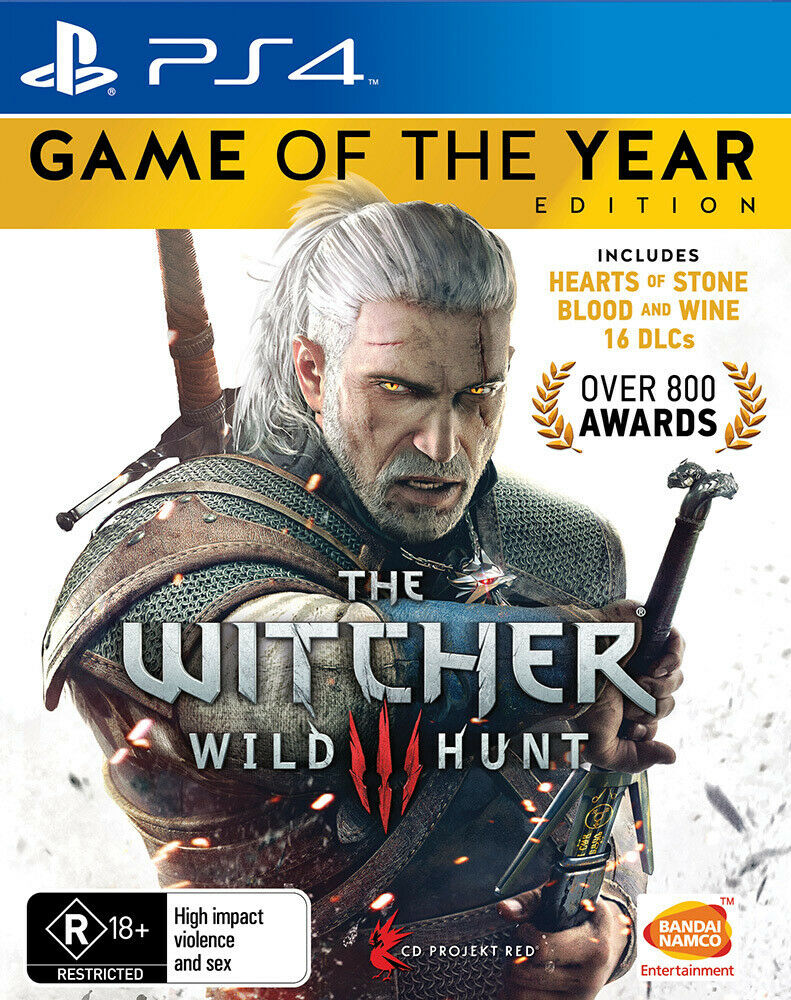 The Witcher 3 Wild Hunt Game of the Year Edition PS4 Game Was $79.95 Now $52.95
The Witcher 3: Wild Hunt is the final installment of the highly-acclaimed modern RPG saga. The CD Projekt RED team has set out to make The Witcher 3 a richer, larger, and deeper experience – a breakthrough in quality that will take the franchise to its ultimate heights. A masterwork of storytelling and gameplay, The Witcher 3 is everything an RPG fan could crave. Buy here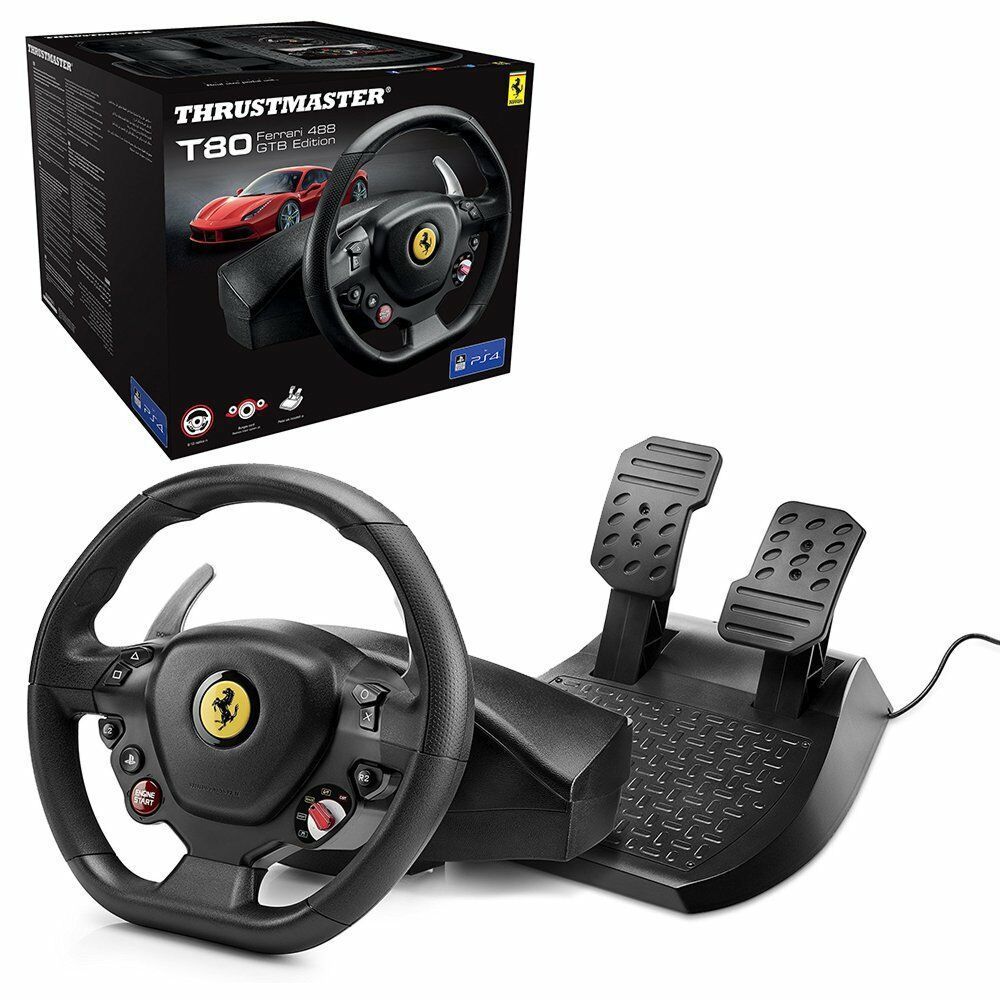 Thrustmaster T80 Ferrari 488 GTB Edition Racing Wheel Was $289.95 Now $216.95
T80 Ferrari 488 GTB Edition 8:10 scale replica of the Ferrari 488GTB, officially licensed by Ferrari, and designed to offer total realism in all PS4™ racing games that support wheels. Buy here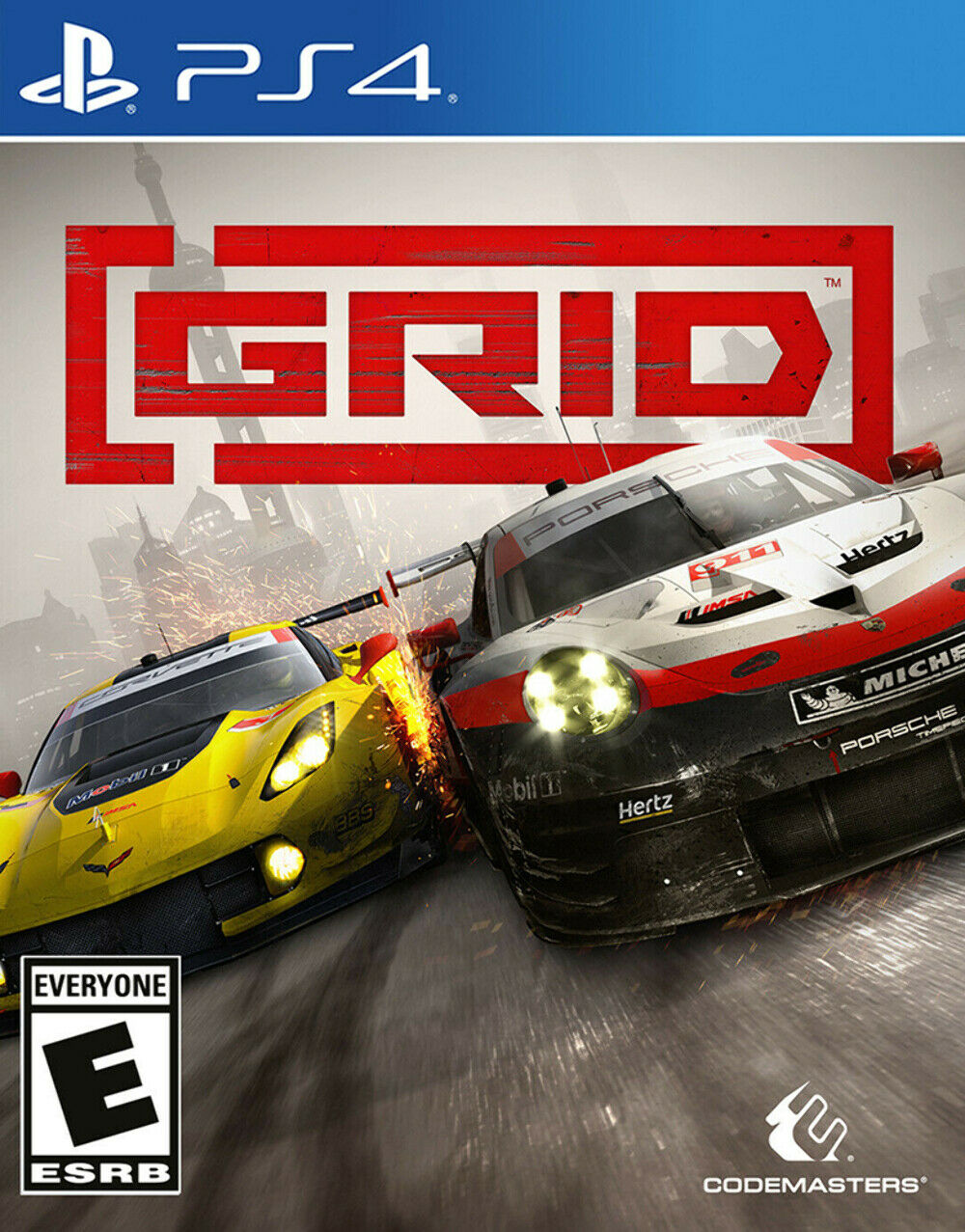 GRID U.S Import Was $99.95 Now $37.95
Capturing intense moment-to-moment racing action, GRID® returns with an all-new experience where every race is the chance to choose your own path, create your own story and define your legacy in the motorsport world.
From the creators of the hugely successful DiRT® and F1® series, Codemasters invites you to take your place in the GRID World Series and compete in intense wheel-to-wheel racing with the most iconic and desirable race cars – current and classic, from GT through Touring and Muscle to Stock and Super Modifieds – and in some of the world's most famous city streets, ovals and circuits. Buy here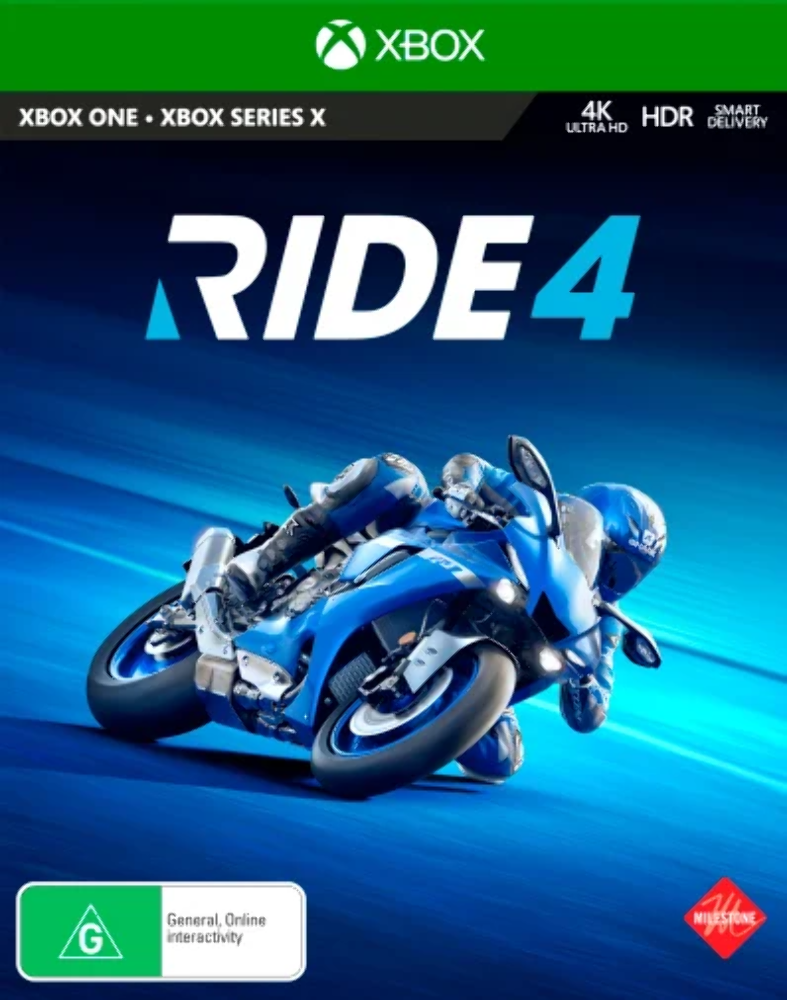 Ride 4 Xbox Series X, Xbox One Game Was $99.95 Now $76.95
Are you ready for the ultimate competitive gaming experience for two-wheel enthusiasts? RIDE 4 will spark your competitive soul with hundreds of bikes, challenging tracks and a whole new level of realism. RIDE 4: it's for real! Buy here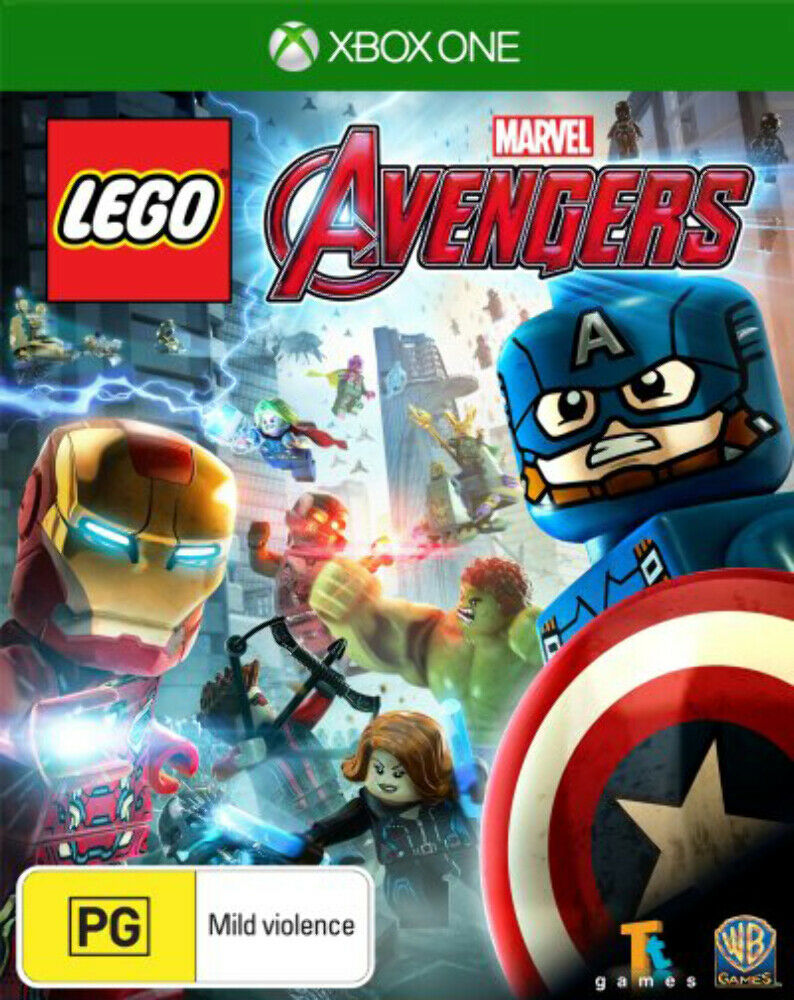 LEGO Marvels Avengers Xbox One Game Was $89.95 Now $37.95
Avengers Assemble! The best-selling LEGO Marvel videogame franchise returns with a new action-packed, Super Hero adventure. Join the LEGO Marvel's Avengers team and experience the first console videogame featuring characters and storylines from the critically-acclaimed film Marvel's The Avengers, the blockbuster sequel Marvel's Avengers: Age of Ultron, and more. Play as the most powerful Super Heroes in their quest to save the world. Buy here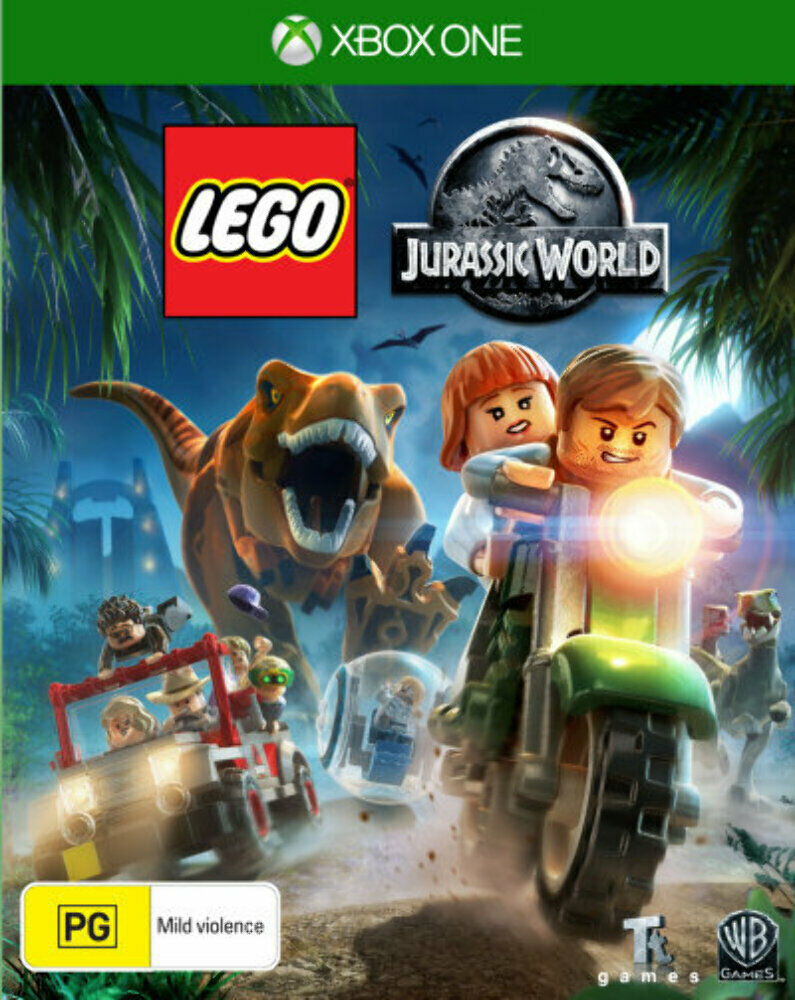 LEGO Jurassic World Xbox One Game Was $89.95 Now $36.95
Following the epic storylines of Jurassic Park, The Lost World: Jurassic Park and Jurassic Park III, as well as the highly anticipated Jurassic World, LEGO® Jurassic World™  is the first videogame where players will be able to relive and experience all four Jurassic films.  Reimagined in LEGO form and told in TT Games' signature classic LEGO humour, the thrilling adventure recreates unforgettable scenes and action sequences from the films, allowing fans to play through key moments and giving them the opportunity to fully explore the expansive grounds of Isla Nublar and Isla Sorna. Buy here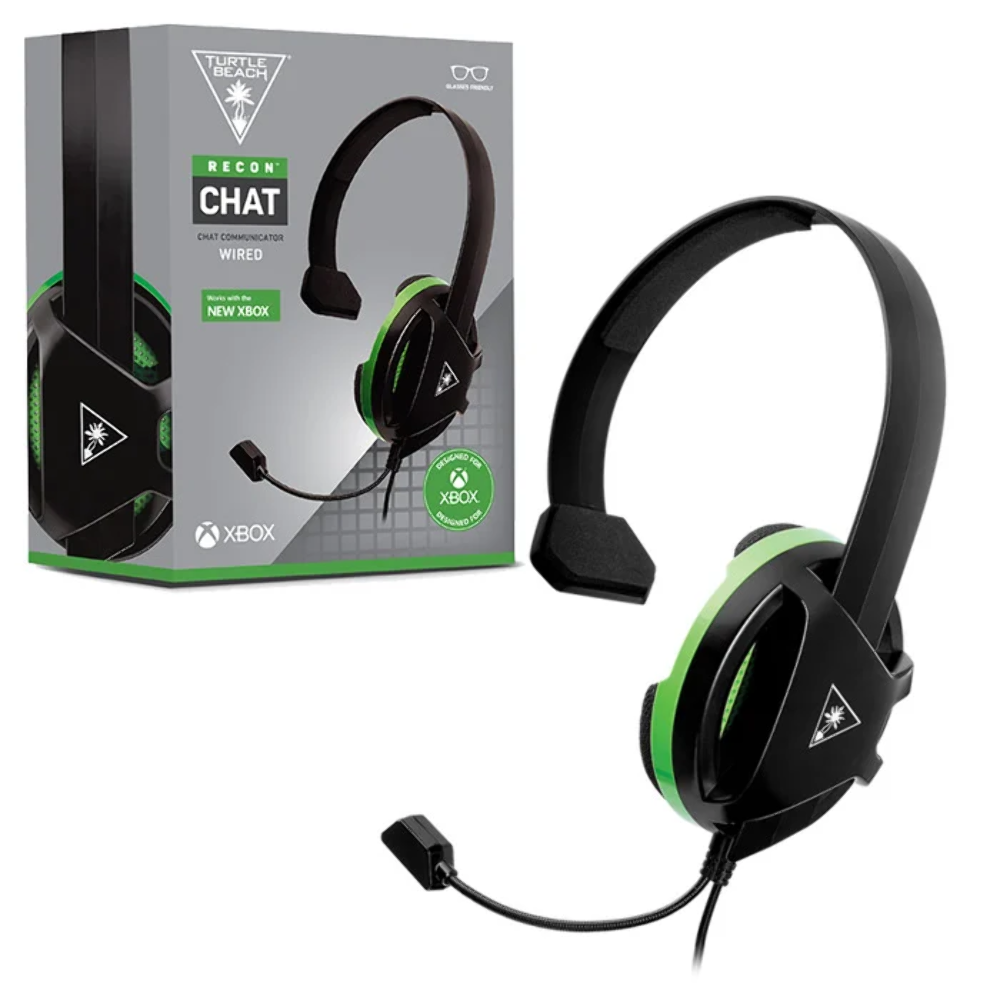 Turtlebeach Turtle Beach Ear Force Recon Chat Wired Headset for Xbox One Was $39.95 Now $27.95
Time to replace the chat headset that came with your console? Then it's time to get more for your money with the Turtle Beach® Recon Chat headset for Xbox One and Xbox Series X. The Recon Chat is lightweight and reversible, and features Turtle Beach's SpecsFit™ glasses friendly over-ear design with a unique open earcup that lets you hear game audio from the TV or home entertainment system. Additionally, a high-sensitivity mic ensures your every command is heard loud and clear while the high-quality 40mm speaker delivers chat audio from other players. The Recon Chat easily connects to Xbox controllers with a 3.5mm jack, and in-line controls conveniently place Mic Mute and Chat Volume at your fingertips. Buy here