Cute Winter Knits You'll Want in Your Wardrobe This Season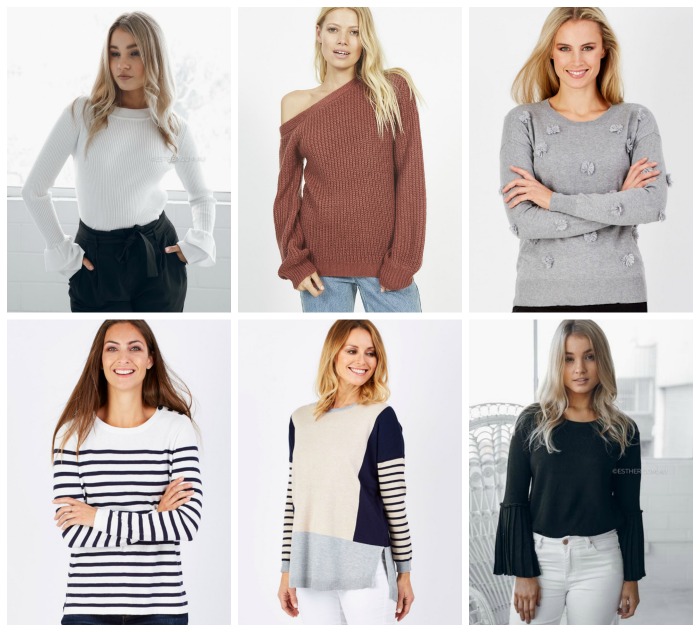 It can take a little longer to dress in winter than summer.
Winter calls for layers and a bit more effort in teaming pieces that work together.
But winter dressing doesn't have to be hard. A pair of jeans a white tee and your favourite knit can allow you to get on with your day, without having to think about what goes well with what.
We've found some cute winter knits that can be worn on their own with jeans, or simply layered over a white tee.
Whether they ooze in texture or in pattern, you will want to have one of these jumpers in your wardrobe this winter. And all of them come under $100!
Cute Winter Knits 2017
2. Mink Pink Harmony Knit $79.95
3. Freez Aztec Cardigan $59.00
4. Esther White Bell Sleeve Knit $49.95
5. Bird Keepers The Stripe Knit $89.95
6. Freez Heart Knit $59
7. Sass Melania Stripe Block Knit in Grey and Navy $89.95
8. Esther Black Pleated Sleeve Knit $39.95
If you have a few knits on rotation, there will be no need to shiver your way through winter, wondering what to wear. Some of these knits can also be teamed with work wear (the Esther knits).
Disclosure: There are affiliate links on this post. Should you choose to purchase and item, we will receive a small commission at no extra cost to you.