10 Awesome Money Boxes That'll Encourage Your Child to Save
10 Awesome Money Boxes That'll Encourage Your Child to Save
Having a fun money box is a great way to teach your child about the value of money and can help to encourage the habit of saving. We've picked out 10 of our favourite money boxes that we think you and your little ones will love.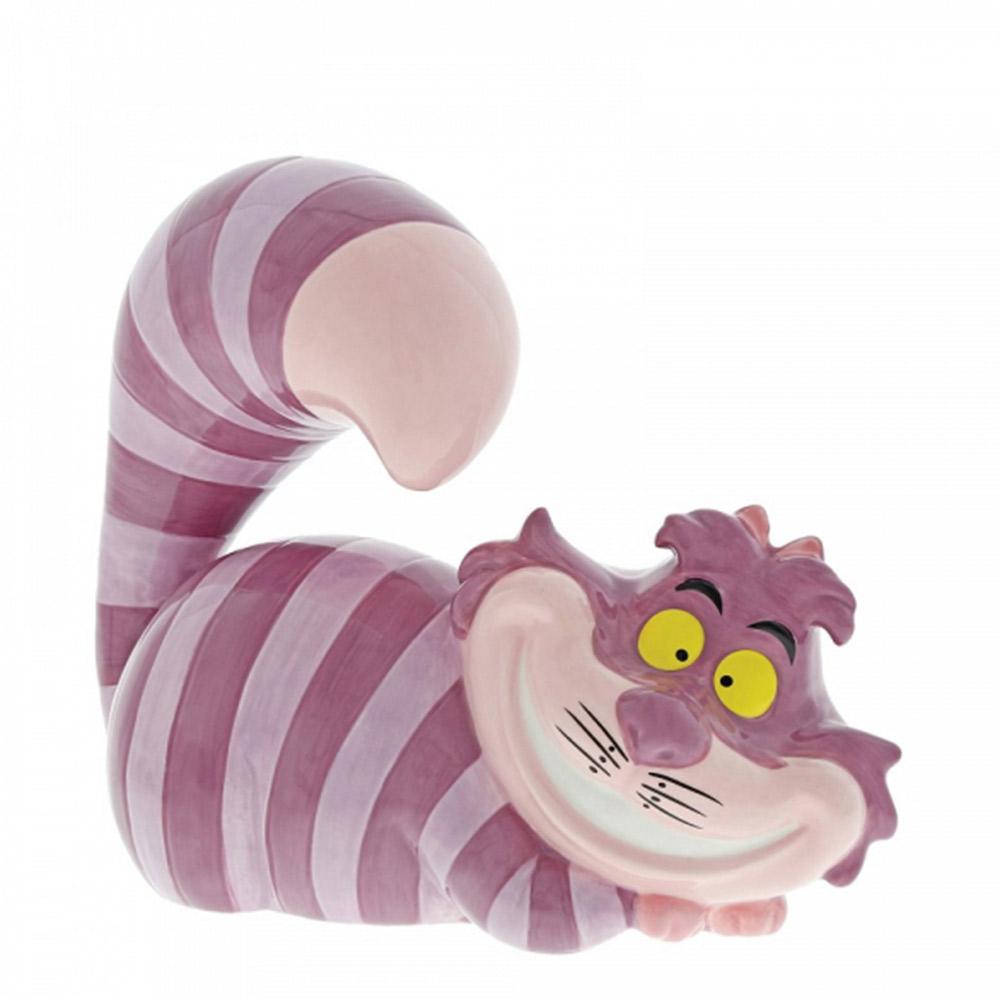 Alice in Wonderland Cheshire Cat
Based on the loveable (if slightly mad) character from the 1951 animated film, it's a gift that defies generation or age. He might be "not all there", but at least your savings will be.
This officially licensed merchandise will bring a bright pop of colour to any room, and is boxed ready for gifting. Buy here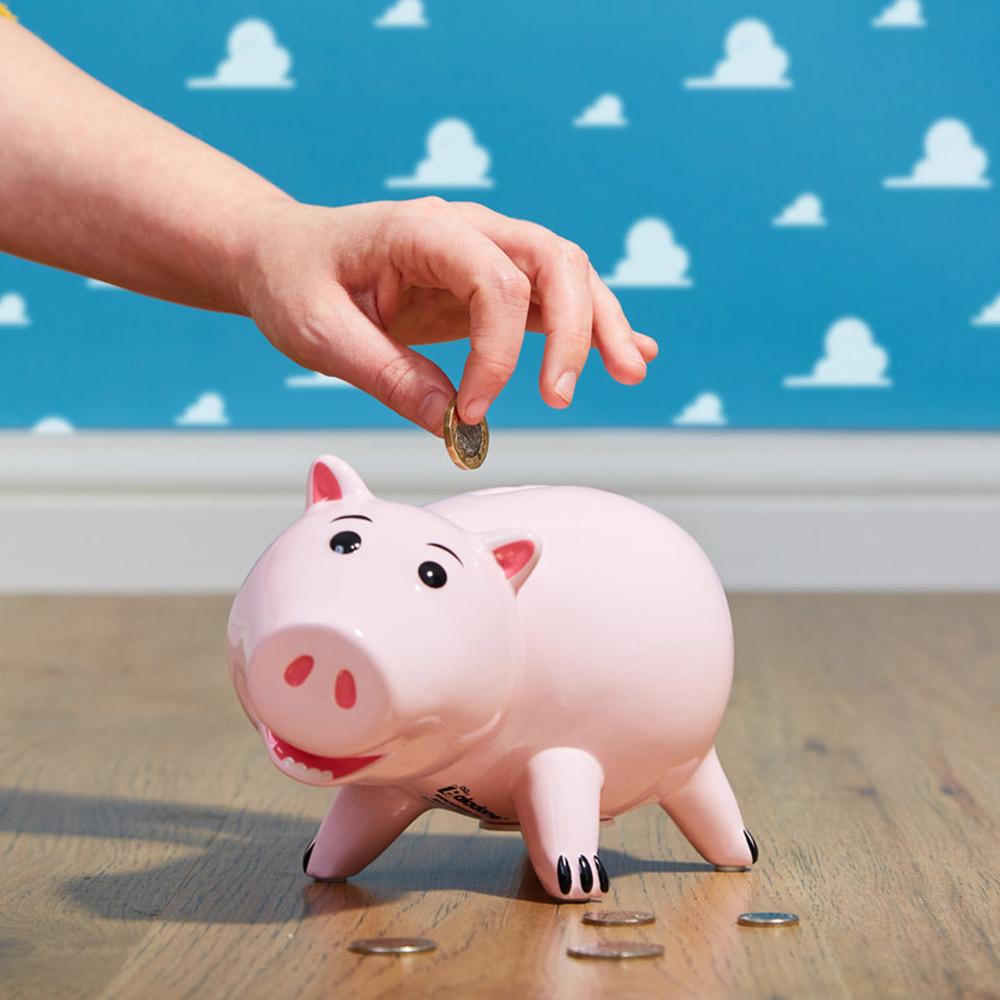 Toy Story Hamm Piggy Bank
"That's Mr. Evil Dr. Porkchop to you!"
Save your coin with the most famous piggy bank in the world, Hamm! This beloved Toy Story character is here to help you save up for that great new toy.
And when you're not watching, who knows? This old pig might even come alive. He won't be letting you see it, though!
A great gift for young and old fans of Disney Pixar classics! Buy here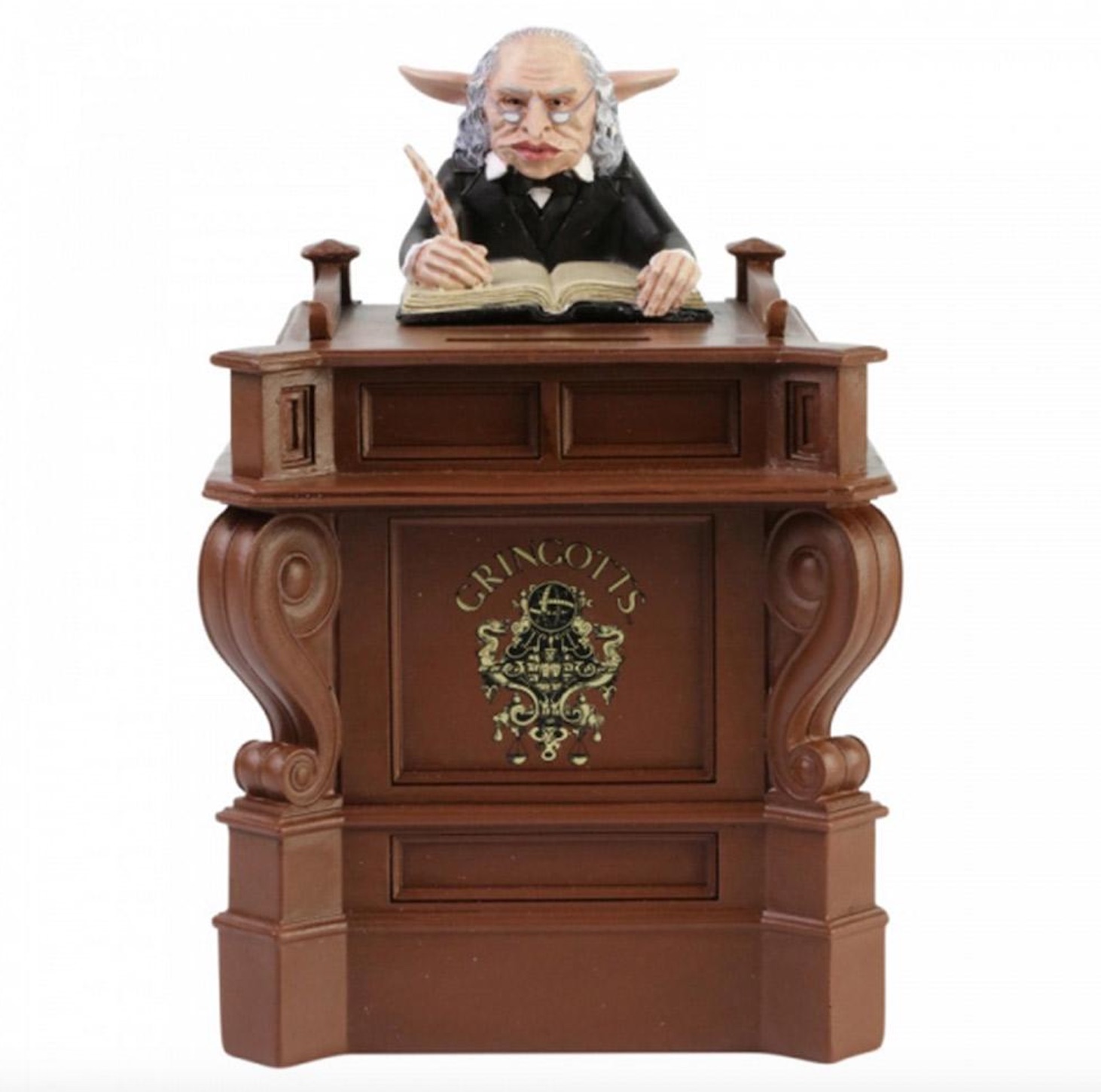 Harry Potter Gringotts Goblin Money Bank
Where do the best witches and wizards keep their cash? Well, Gringotts of course!
Keep your galleons, sickles and knuts safe from the muggles in your house with this fabulous collectible coin bank. It's a Gringotts bank desk, emblazoned with a golden logo at the front.
You can even see the goblin writing in his book with a quill! And if you turn it around, you can see him standing on the steps to see out over the desk where he can watch your deposits carefully.
It's a fabulous licensed gift for Harry Potter fans worth their weight in gold! Buy here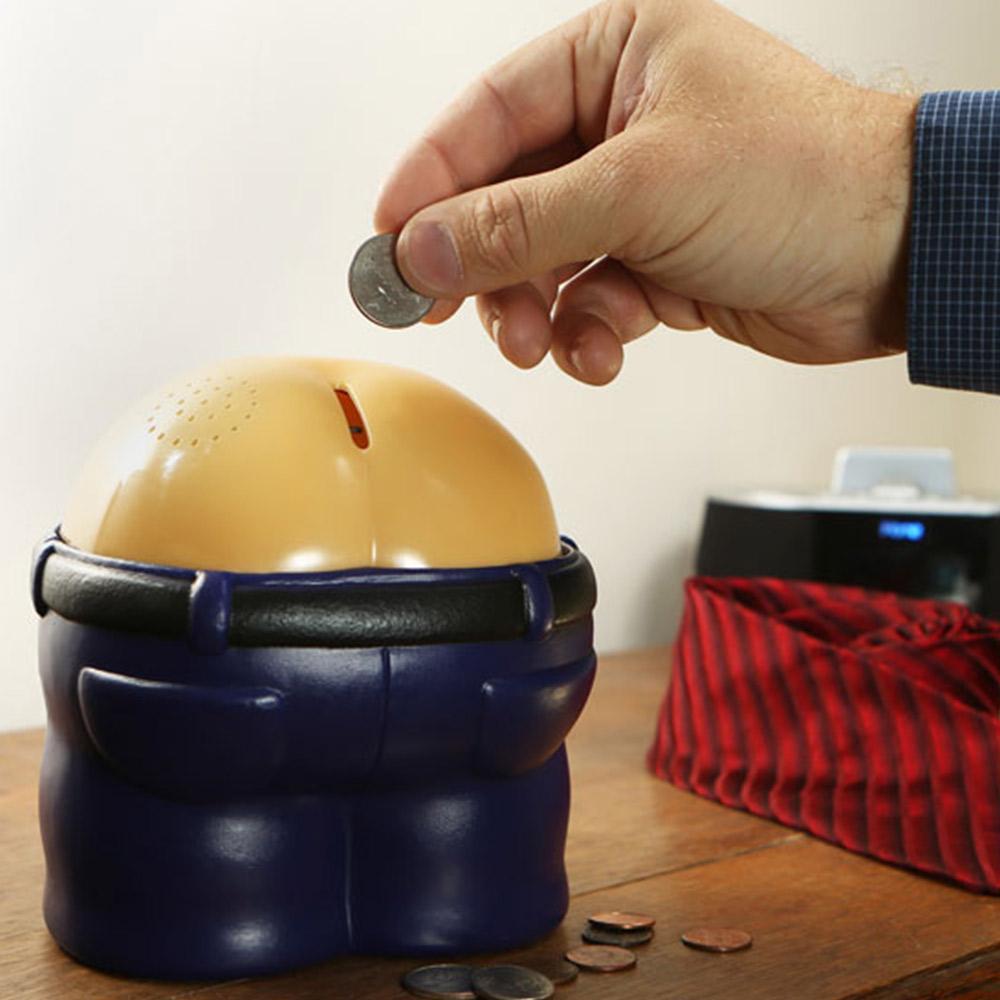 Farting Money Box
Being broke stinks. Put it 'behind' you with this hilarious farting money box!
With this classic gag, you'll never be short on change again. Just drop a coin in this plumber's crack to hear funny farting noises and save yourself some cash in the process.
Please note: Due to the American design, this product will not fit 50 cent coins. Buy here
Gaming Console Ceramic Money Bank

Beautifully crafted from high quality ceramic to resemble the handheld gaming consoles of yesteryear, this money bank will delight lovers of retro gaming.
While they won't be able to use the buttons, as they're for decorative purposes only, they will be able to pop coins inside using the slot at the top. Now all that spare change will have a stylish retro-inspired home! The saving game will become significantly more fun, and before you know it you'll have more coins than you can poke a joystick at!
This money bank comes beautifully boxed in full colour retail packaging, ready to be wrapped and gifted to the retro gaming-lover in your life! Buy here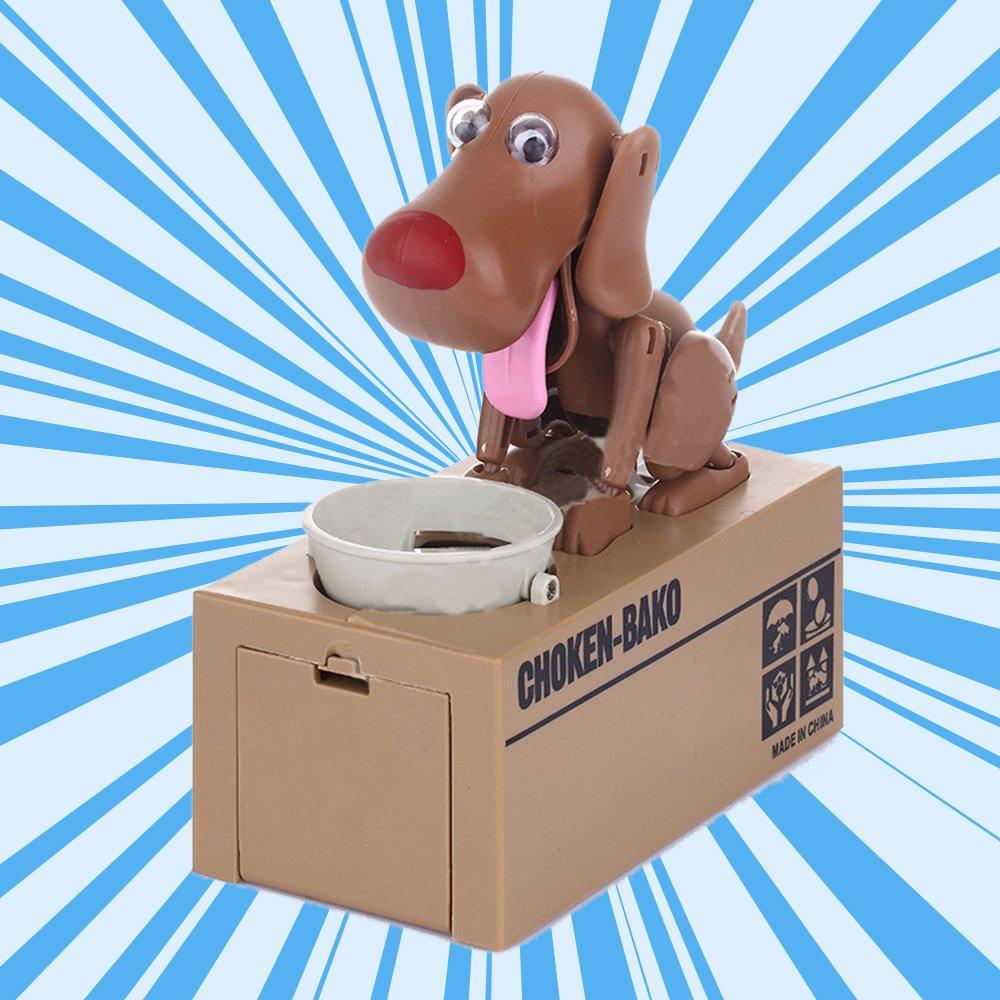 Robotic Dog Piggy Bank

This funny brown dog loves to eat one thing, and one thing only: MONEY! He just can't resist the taste of your delicious loose change, so give him what he wants and watch him go wild!
Simply drop a coin into the dish and watch him reach down and gobble that coin right up! (The coin slips into the bottom of the piggy bank for safe-keeping. Shh, don't tell anyone!)
When you're ready to spend all your coins, the hatch in the bottom of the piggy banks opens easily.
Feeding your dog has never been so much fun, or so hilarious! He comes beautifully gift boxed, making him a great gift for teaching kids how to save. Buy here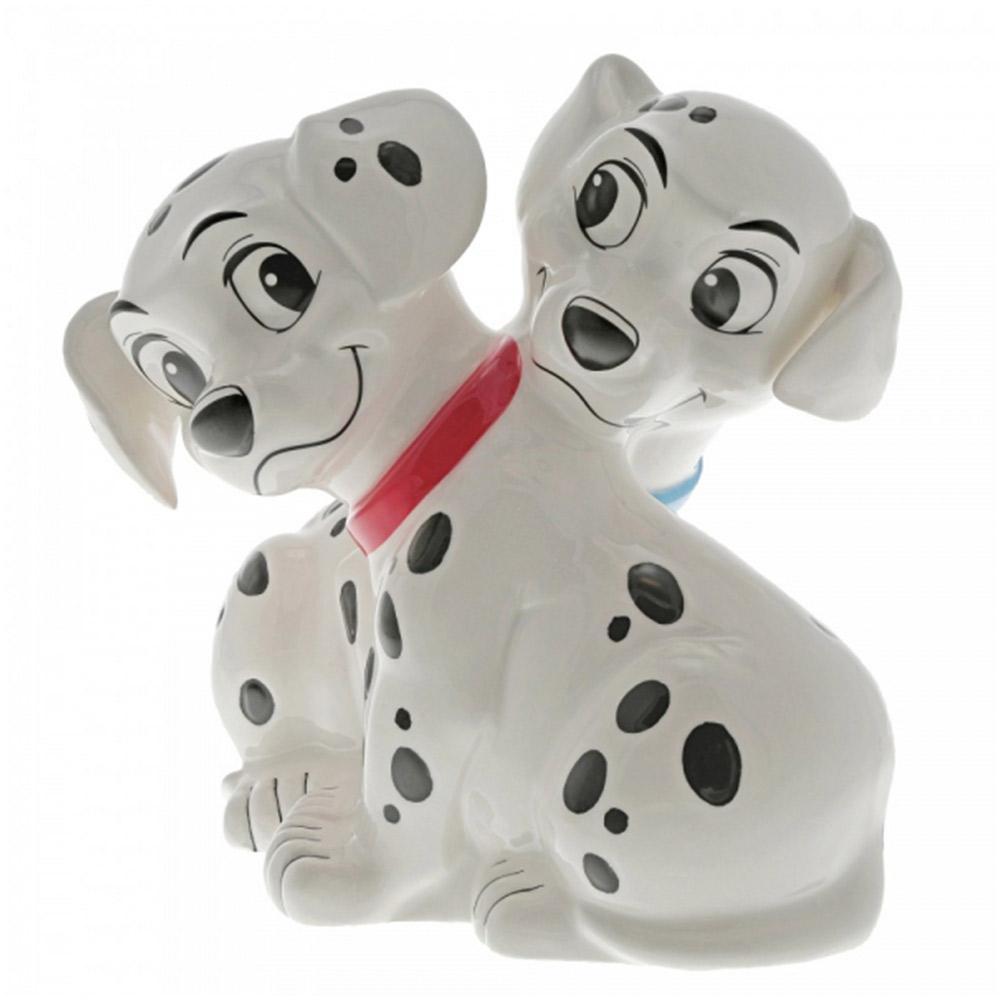 101 Dalmations Money Bank
Celebrate this classic Disney story with this adorable coin bank. Pongo and Perdita will guard your cash with the same energy that had them saving those puppies and before you know it you'll have more than enough money to buy a fur coat of your own! FAUX fur, of course.
This officially licensed Disney gift comes boxed and ready for gifting to any fan (or little future fan) of the films. Buy here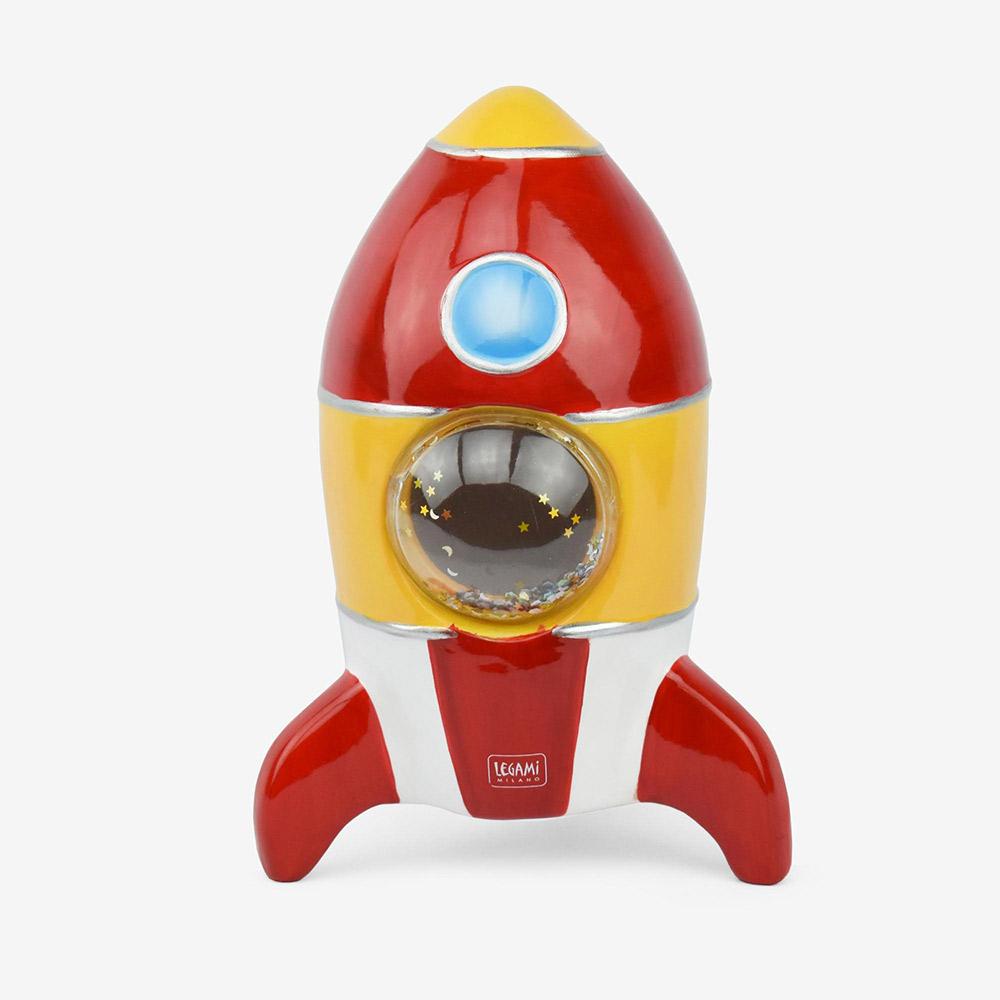 Cute Rocket Coin Bank with Glitter
Shoot for the stars with your next savings goal thanks to this adorable coin bank!
The cute & colourful rocket will look right at home in any kids room. There's a rubber stopper in the base so you can set a new goal once you've saved up enough for each target.
It fits all Aussie coins, and has a sweet little window so you can see the coins stacking up! Plus the little window is double layered with fun space-themed glitter that shakes around.
A great gift to teach the kids that savings can be totally fun! Buy here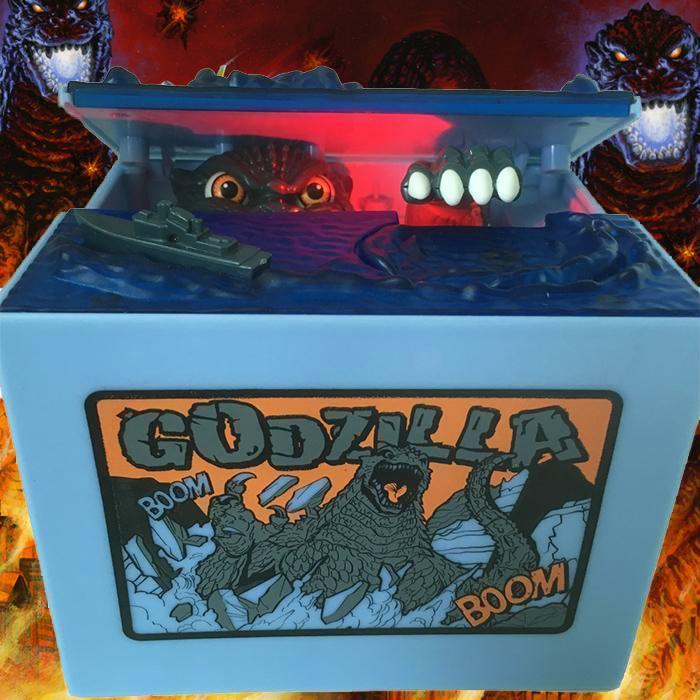 Coin Stealing Lints and Sound Godzilla Money Box
ROAR! That's the sound of a sea-going monster coming to steal your money. Place your coin on the ocean wave, and wait. The waves will part, red light will glow, and a terrifying, roaring Godzilla will emerge! He'll pop out, steal your coin and take it with him into the depths of the ocean, never to be seen again…
… JUST KIDDING! Your coins will be kept safe inside the money box, guarded by the fearsome Godzilla. You'll be able to retrieve them when you need them thanks to the special hatch on the underside of the money box.
This money box comes attractively gift boxed. A great way to encourage little people to save, the Coin Stealing Lights & Sound Godzilla Money Box is sure to be a rip-roaring hit in your home! Buy here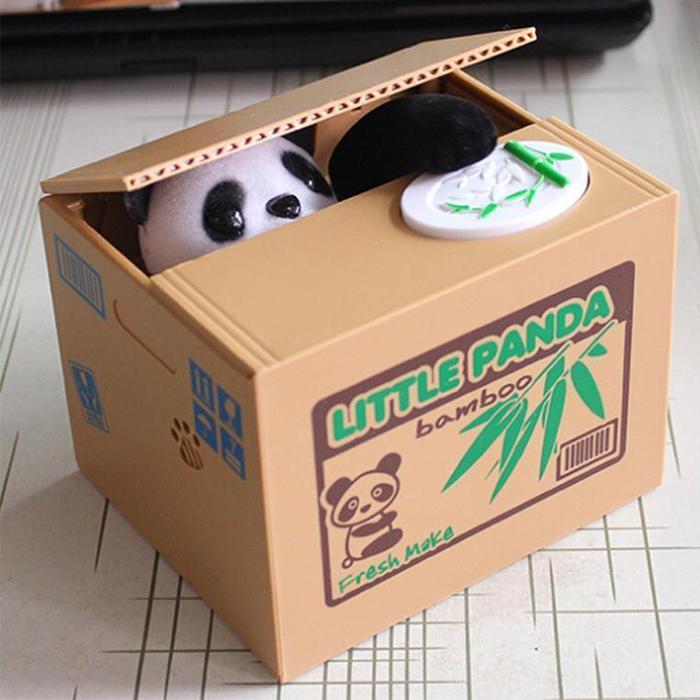 Coin Stealing Panda Money Box

He's big and hairy and black and white, and he's waiting in his crate ready to steal your coins and give you a fright! It's the Coin Stealing Panda Money Box!
Watch his crate open ever so slightly when you put your coin into his dinner bowl. His head will peek out and he will greet you in a cute panda voice. Then, ever so slowly, he'll poke out his paw and quickly take your coin (Shhhh… Be quiet! He's about to steal a coin, see? Right below here!)
Don't worry. Once the Coin Stealing Panda takes your coins they're not gone forever! He'll keep your coins safe in his crate for you, and when you want them back simply access the secret opening at the bottom of his crate. Buy here
Disclosure: This article may contain affiliate links. This means that should you make a purchase, we may receive a small commission, at no extra cost to you.