12 Educational Toys Your Preschooler Will Love!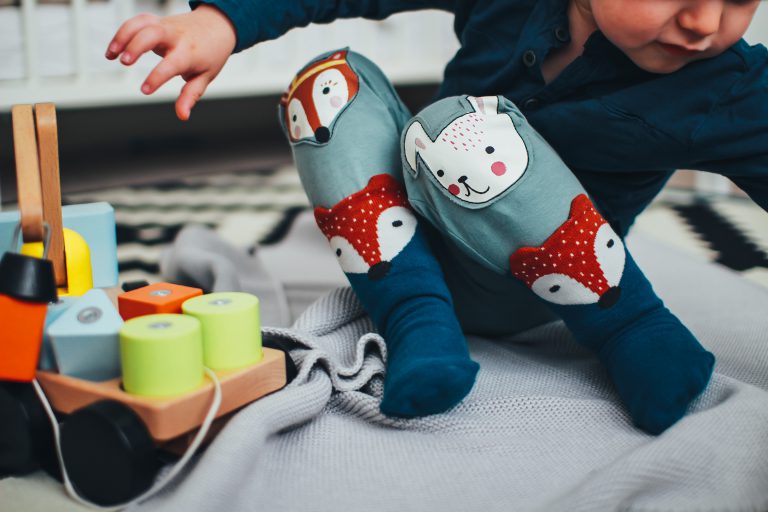 We know it seems like your toddler is always pulling things out of the toy box and making a mess (that's because they are!). But don't be fooled! Your pre-schooler is actually hard at work – learning! Play is one of the main ways that babies, toddlers and even older children learn to build upon their physical, social, emotional and intellectual skills.
We've put together a list of our favourite educational toys, perfect for pre-schoolers to learn a range of new skills and have fun!
Disclaimer: This article contains affiliate Ebay links. This means that should you make a purchase we may receive a small commission at no extra cost to you. The reason we have chosen to include Ebay links is because as parents ourselves, we appreciate time-saving, and money-saving tips. By shopping all of your favourite toy stores in one place (Big W, Target, Myer, and Mr Toys Toyworld) we think you'll enjoy a seamless, streamlined shopping experience.
Mega Bloks Shape Sorting Wagon $59
Preschool wagon play meets buildable, shape-sorting fun! Discovery takes shape! Toddlers can learn to identify shapes when they wheel out a colorful wagon with a shape-sorting twist. Match the specially-shaped building blocks with their outline on the shape sorter to send them clunking into the wagon s bin! Use the easy-to-grip handle to roll the wagon along on its big wheels, hauling your blocks as you go. You can even build right onto the wagon! Stack, sort, and roll to learn your shapes as you build and play!
Leapfrog Spin Sing Alphabet Zoo $30
LeapFrog Spin & Sing Alphabet Zoo puts n exciting spin on the ABC's! Spin the interactive toy to learn about letter names and animal names and sounds, or sing along to fun songs.
Fisher Price Classics Teaching Clock $30
First introduced in 1968, the FISHER-PRICE Classics Teaching Clock has made learning to tell the time fun for generations of children. Boasting a retro, school-house design, this charming toy is decorated with illustrations of pre-schoolers and is fitted with a yellow handle for easy carrying.
Roo Crew Magnetic Puzzles Assorted $20
Roo Crew is a vibrant and fun range of educational toys that encourages social and family play!
This cute and bright range of square magnetic puzzles are fun to put together. Play with them on the fridge, metal cabinet or a magnetic board or play with them in the tray that the magnets come in!
Fisher Price Laugh n Learn Puppys Piano  $35
Keep bub entertained with the LAUGH & LEARN Puppy's Piano from Fisher Price. Bright, colourful and perfect for little hands, this interactive toy helps baby learn and develop with three modes of play. Sing-along songs, ditties and phrases sound from the toy, introducing your little one to counting, colours, animals and more. Light-up elements and musical rewards help your child learn about cause and effect in a fun, pressure free environment. Switch modes so baby can enjoy making music or learn Spanish words!
PJ Masks Super Learning Phone $20
The 3 great built-in learning games help to develop skills with numbers, counting, matching and memory skills. Phone encourages problem solving and imaginative play.
TOMY Mr Shopbot $29.99
Mr. Shopbot from TOMY is a coin-eating robot that's tons of fun. Feed Mr. Shopbot coins and enjoy watching him crunch and munch, as he raises his eyebrows and plays fun sounds. Scan groceries and watch him light up – just like a real cash register! he can hold a coin with his left hand and has different colored buttons that each plays a different sound. Mr. Shopbot comes with 6 coins, milk bottle and egg box.
Vtech Paw Patrol Learning Watch Marshall $29.99
The VTech Paw Patrol Marshall Learning Watch is a great wearable gadget for children! Not only will this watch show you the time, there is also an alarm, timer & stopwatch functions. There are also 4 built-in games to introduce and reinforce the learning of matching, problem solving, animals, basic addition and subtraction! Help Marshall use his x-ray screen and EMT kit to take care of Jake, save Farmer Yumi's animals with Chase or find the correct gadgets for the pups with Ryder! Watch includes 12 interchangeable digital clock faces and glowing light! It s time to join the rescue team!
Vtech My Zone Laptop is a pre-school laptop with child-friendly 4-directional mouse pad and 30 fun and educational activities. Teaches age appropriate curriculum including phonics, counting and spelling.
Ages: 3 ' 6 years.
Leapstart 3D Interactive Learning System $75
LeapStart 3D features interactive responses through pop-up Holographic Screen. -Characters and objects come to life, enhancing interactivity. The interactive step-by-step system for teaching school and life skills Get kids excited about everything from counting and problem solving to creative thinking. Integrated curriculum for the preschool and early school years. 600+ unconventional activities for school & life and STEM. Grow-with-me stylus to encourage the correct grasp for learning to write. Light-weight with convenient carry handle.
Fisher Price Laugh and Learn Servin Up Food Truck $129
With two full sides of toddler-friendly learning fun, the Laugh & Learn Servin' Up Fun Food Truck serves up hours of role play and hands-on activities. Its blend of kitchen and vehicle play keeps mini-entrepreneurs busy greeting customers, working the register, prepping "orders" on the light-up grill, and more. And while they're engaged in all that super fun role play, toddlers are also being introduced to sizing and sequencing, advanced vocabulary, manners, taking turns, and more with lively songs, sounds, tunes and phrases! Three Smart Stages levels offer up different songs, sounds, and phrases, so the learning fun can keep going as your child keeps growing. Where development comes into play: Academics: Sung songs and phrases teach toddlers about size and sequencing, counting 1-20, and expanded vocabulary. Collaboration Skills: This super fun food truck encourages kids to play together and practice taking turns being the chef and customer! Creativity & Imagination: Children engage in early role play as they interact with the grill, sink, food pieces, cash register, and steering wheel. Features: 2 sides of toddler-friendly play! 20+ removable play pieces Interactive food prep area, including a sink, light-up grill and service bell Dashboard packed with hands-on fun, including steering wheel, clicker key and gear shifter Magical cash register reads all four menu cards! "Ring up" orders by pressing the number buttons, and push the music button for a playlist of learning songs and more!
Children's Supermarket Shopping Cart Register $59.99
This supermarket play-sets offer an endlessly fun, safe and creative way for your child to explore the world of shopping with a cash register, counter stand, fake money and shopping cart to set the stage for hours of fun in the safety of their own home. Your kids will love the light-up barcode scanner, with real-life beeping effects, with shelves of plastic fruits and products to buy and sell. Bring their imagination to life, with all the right ingredients to shop away the day the fun way. Product Specifications: Features: Cash register, fake money, plastic fruits and products, counter stand, shopping cart and barcode scanner Battery: 2 x AA for Barcode Scanner (Not Included)