70 Year Old Indian Woman Gives Birth After 2 Years Of IVF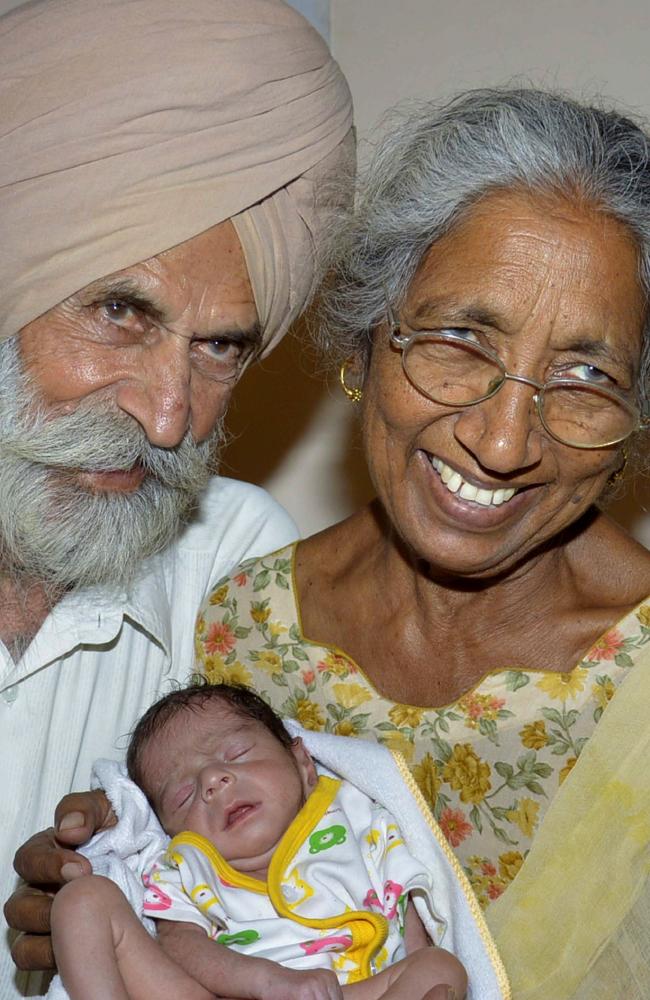 Is there an age that a woman should not be having babies anymore? And if so, what is that magic number?
This topic has been brought to the forefront this week after news of an elderly couple in India, falling pregnant and giving birth to their first child despite both of them being in their 70's, hit the headlines.
Daljinder Kaur gave birth last month to a healthy boy after falling pregnant by her 79-year-old husband, following fertility treatment at a northern Indian clinic. The couple had been doing IVF for 2 years.
Kaur said the couple, married for 46 years, were overjoyed at finally having their first child after enduring years of shame in a country where infertility is sometimes seen as a curse from God.
"I feel blessed to be able to hold my own baby. I had lost hope of becoming a mother ever," Kaur said. "I used to feel empty. There was so much loneliness."
Fertility expert Sunil Jindal raised questions about the future of a child born to elderly parents, as well as health issues for the mother.
"There are ethical issues. In my opinion it is unfair to do such a procedure on a woman who is over 60," Jindal said.
"The sheer fact that a woman in her 70s has to carry the weight of a child in her womb for nine months is stressful.
Then the question comes how are the parents going to look after the baby? That is also quite a task."
It was initially thought that the baby boy was conceived using the wife's egg and the husband's sperm, but new reports are saying that it was in fact a donor egg that resulted in the pregnancy.
This is not the first case of an elderly couple giving birth to a baby following fertility treatments. In 2008, a 72-year-old woman from Uttar Pradesh state reportedly gave birth to twins, also through IVF.
Indian fertility clinics are currently being investigated as there doesn't seem to be any regulations on the age of women attending to receive treatment.
The medical council is lobbying for a ban on treatments for women aged 50 and above. The concern is around the health of both mother and child.
While the Bill will likely not be passed for the next six months, the change will bring India into line with several other Western countries who have regulations on the age of IVF candidates.
Photos courtesy of Getty Images.