11 Horrifyingly Healthy Halloween Recipe Ideas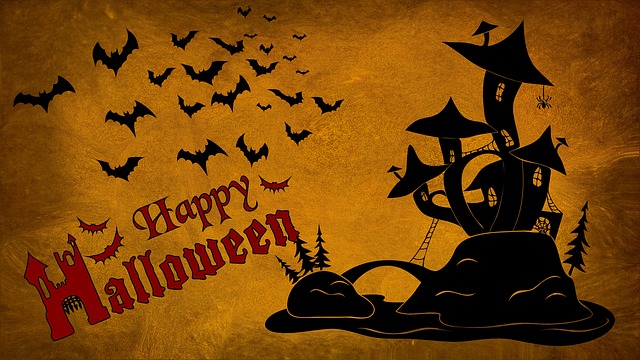 Why not serve the kids green worm bolognaise? Simply make your favourite Spaghetti bolognaise and serve with spinach fettuccine or you can dye your pasta by adding green food colouring to the cooking water.
A chilling hand. Chances are that an Aussie Halloween night is going to be warm. Fill a rubber glove with coloured water and freeze it. Then peel off the glove and float it in a big bowl of punch…creepy.
To serve a delicious but themed fruit salad, cut off the top of a round watermelon, scoop out the contents and then carve a Halloween face in the side, as you would a jack-o-lantern. Add other seasonal fruits to the watermelon pieces and fill back into the carved watermelon. Voila, instant dessert and don't worry if it overflows; it will just look like a head explosion.
For an edible spooky face, use black food colouring to paint an uncooked pappadum with
a creepy face. Then using the directions on pack, cook it in the microwave for a crispy scrunched up face to use for dipping or topping.
Red eyes are fun and healthy too. Slice a cherry tomato in half, pipe on a dollop of your child's favourite creamy cheese dip and then top with a caper. Arrange on a platter and they will all be looking at you.
Edible red gel, for cake decorating makes great looking blood dripping off glasses or green can be used for slime.
Draw spooky faces on clear plastic glasses for quick, Halloween themed drinks.
A sweet but screaming face? With hulls on, dip strawberries in white chocolate, then pipe shocked faces using dark chocolate. Note that the green hulls will be the hair standing on end.
Turn a sausage into a monster toe by cutting it in half, width ways and piping on a toenail using tomato sauce.
Baby carrots make wonderful fingers. As do cheese sticks. Use a small dollop of dip and whole almonds to create the fingernail.
Use Halloween Cookie cutters, to cut out fun sandwich shapes
Here's a website that we found with some Healthy Halloween Treats. They look great too.
For more Halloween ideas, please visit www.healthybonesaustralia.org.au