Martyrhood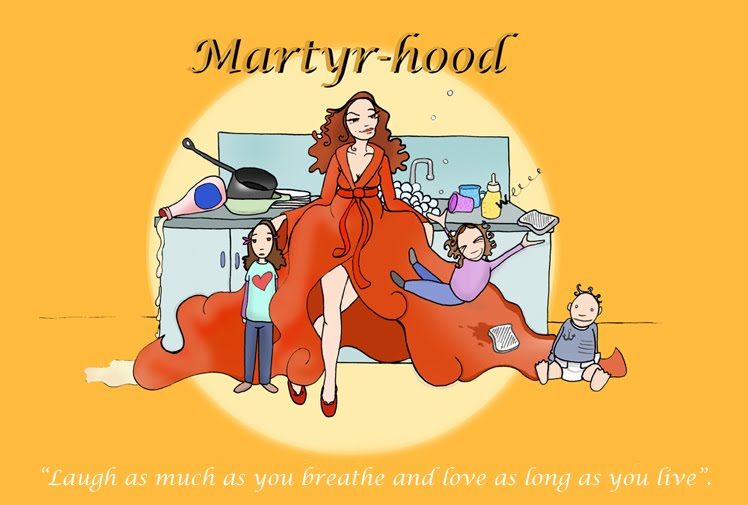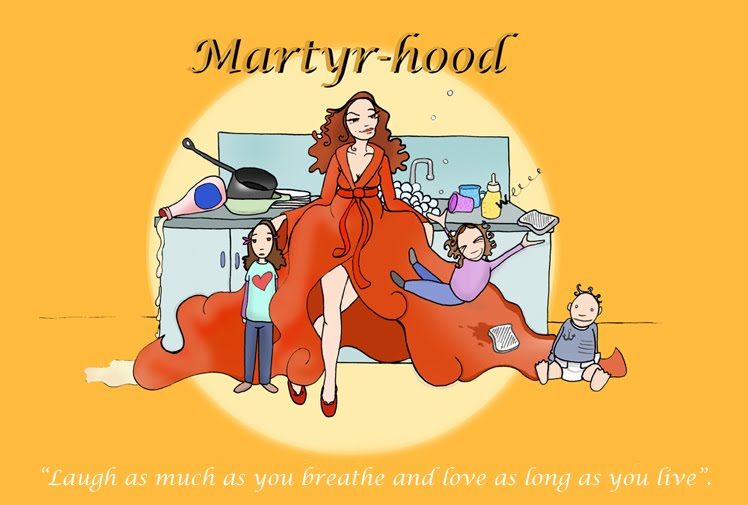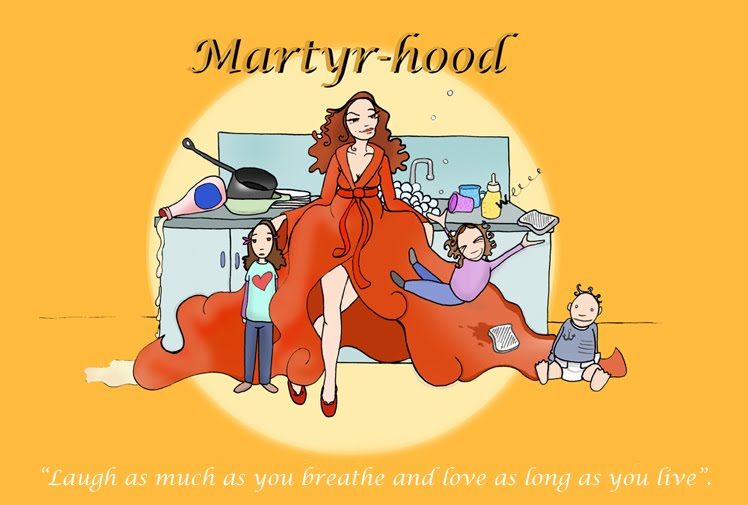 On my journey to work this morning I had a revelation.
As I was hastening to make it on time, busily fumbling with the very office keys that would imprison me for the rest of the day, a lonely "Santa Clause" floated past my face beckoning me to make a wish.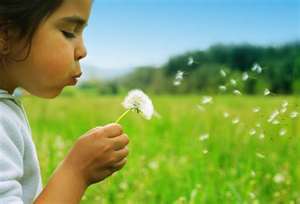 Its white fluffy strands of hope tantalising my defeated soul with implied optimism.
If I were at any other stage in my life, I know exactly what I would have wished for.
No, not world peace or anything similarly as wasteful, it would have been of self indulgent proportions.
An aspiration that would have made certain success was finding its way into my life.
I would have wished for freedom – freedom from the company that has held me hostage for the past fourteen years of my life.
I would have wished to be accosted by a publishing company, to bathe myself in glorified manuscripts and accolades.
I would have called upon an abundance of riches, revelling in the fact of never having the need to go without again.
I would will contentment and fulfilment into my reality.
I would have begged that little white fluffy ball of hope, for the pool I've always yearned for. In addition to the perfect bikini body to accessorise those tranquil ripples of silky deliciousness.
Alas, these are no longer the primary desires of my existence.
Something cosmic happens to a woman the instant she realises that she is with child.
Priorities shift, her needs and wants are no longer principally with regards to herself.
The "martyr" in motherhood takes over her subconscious like a parasite feeding off her all consuming egocentricity.
The well being of the child becomes paramount.
It is an involuntary action, like breathing, or blinking when someone annoyingly waves their hand too close to your vision.
Every breath, every inhalation becomes an act of service toward the little people and we only ever really exhale when their needs have been met.
Every hope, every prayer, every wish is for their safety, happiness, health, well being and prospects for a successful life.
Every action no longer rests on the scope of self gain magnitude.
The instant I became a parent I felt my priorities in this life shift.
I would willingly sacrifice all of my aspirations, in order to offer the little people even a remote chance to pursue theirs.
I would willingly utilise my existence as a means of a sacrificial offering to the universe.
I have learnt, albeit begrudgingly to share my plate of food with the little scavengers who although have their own plate, prefer to eat off of mine.
I have given up countless hours of sleep, checking and re checking and scrutinising their chest cavity for signs of consistent breathing.
I have discovered that my position here on this planet, is to ensure that my children are granted the opportunity to become the best they can be in this life. To instil in them the confidence to reach for the stars, and if all else fails be their safety net in case they fall.
The martyr element of motherhood accepts the fact that I may actually never accomplish anything remarkably remote to what I've already accomplished by simply having them in my life.
I will work as hard as I can physically to become a published writer, but I will never wish upon it.
Those wishes are reserved for the little people. Therefore it may never happen for me.
I am comfortable with this concept.
The little people may just happen to follow their bliss to success.
My simple wish upon a Santa Clause may have been the very thing that helped them on their journey.
So every time a Santa Clause wish passes me by, I grab that little fluffy ball of hope and wish with all of my being – on behalf of my children.
The very fact that I have these little people to act on behalf of means that my dreams, in reality, have already been met.
Their happiness is how I measure the success in my life.
I am a woman, so of course I am owed the prerogative to endlessly complain about my circumstances – but I still do so, with a smile on my soul of souls.
Motherhood has been and always will be my greatest accomplishment.
Lousy pay, but it offers the most rewarding fringe benefits.
Anything else I accomplish, is a blessing…but not a wish come true.
"When you are a mother, you are never really alone in your thoughts. A mother always has to think twice, once for herself and once for her child. "
Sophia Loren

"If I were to wish for anything, I should not wish for wealth and power, but for the passionate sense of potential — for the eye which, ever young and ardent, sees the possible. Pleasure disappoints; possibility never."
Soren Kierkegaard
Find more fabulously funny post from Romina over Martyrhood.
Follow on Facebook
Follow on Twitter