My Lovely Long Ninnies: Why One Mum Chose to Have a Boob Job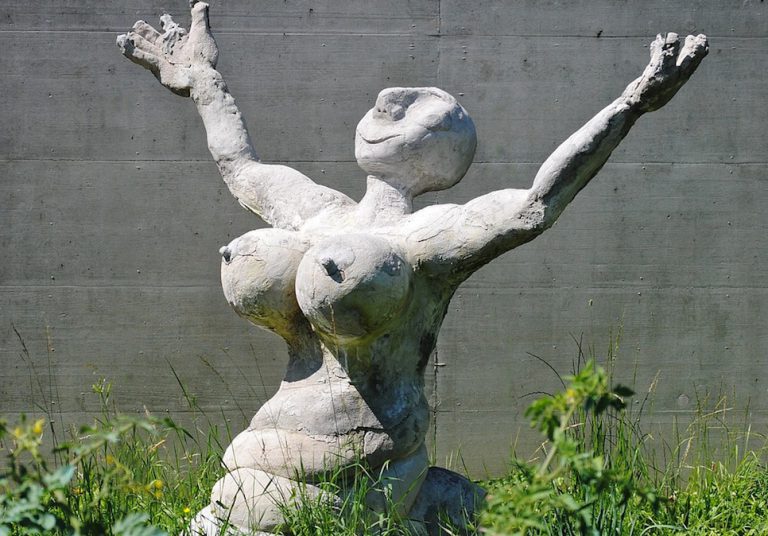 Why I Chose to Have a Boob Job
The term "ninnies" is one which gets a frequent mention in my household. It means boobs or little nipples. For example, when we go to the beach in summer I'm constantly hollering out "don't let the water go past your ninnies" so the terrors don't go in too deep. Apart from being a marker and safety point of reference, ninnies can also grow curls. For instance, my husband often gets "Daddy why do you have hair on your ninnies? Does the dog have ninnies? Do worms have ninnies?" etc….
When I think of my own ninnies I simply shudder and recall a time when my young son toddled into my room as I was getting dressed. He looked at me and remarked in his adoring, kind-hearted way "Oh mummy I love your lovely, long ninnies." Long?? Looooonnnnggggg. Argh!! That was the straw that broke the camel's back.
Ok, so I had to roll them up into my bra or sling them over my shoulders at times. I also had brilliant ways of strapping them up with my husband's electrical tape if we were going out for a night on the town. I never thought of my breasts as being terribly elongated; they just hung a bit low. After all, this was the joy of motherhood, breast feeding, ageing, stretching outwards and inwards, let the love shine in! Hallelujah to all the earth muffins out there! Embrace your inner Goddess…and all that jazz.
My lovely long ninnies stretched out, they receded, they went out, they came back…much like the tide. What I was now left with however, was a pair or boobs that were rather Rapunzelian in their behaviour. They had a mind of their own. They were out of control and travelling south, to a place of no return.
After my son left my boudoir, I sulked in front of the full length mirror, acknowledging the fact that parts of me bore a striking resemblance to an ageing San matriarch from the depths of the Kalahari or that of a tribal, bra-less female from the Brazilian Rain Forrest. I had actually seen boobs like mine in my grandparent's old issues of National Geographic. I could no longer be in denial!
What really topped it off was when my son rushed in ten minutes later with a picture he drew of his mummy, a gift.  A week later I had a referral to see the super talented "Dr Big," plastic surgeon extraordinaire, with an eye for reducing and uplifting the most tribal of ninnies.
At my long awaited appointment I tried to explain my predicament without taking my top off, but of course this wasn't going to happen. Embarrassed is an understatement. What made things worse, was that Dr Big was young and dashing. I should have at least worn something lacy. Oh no, my bra has a vegemite stain on it.
I was relieved when he didn't look alarmed as I undid my bra, though I assumed this was his poker face. "No, yours aren't too bad at all…we might do a reduction as well though."
Yes that's fine, just lop them off would you.
I also described my lower back pain and he informed me that what would normally amount to quite a costly procedure, could be greatly discounted if I fit the Medicare rebate criteria for plastic surgery. The government may indeed recognize my surgery as medical rather than cosmetic.
These are the criteria I met:
1.It had been under two years since I last breast fed. Tick.
2. My boobs put a strain on my back.  Tick.
3. They were long and dangly. Tick.
4.  The circumference and diameter of my areolas (not aiolo, that's a sauce) was more than 'x.'  Tick.
5. The distance between each nipple was longer than God knows how many inches.  Tick.
6.  The distance from each nipple to my naval was much less than it should have been, multiplied by Pi r2.  Tick.
The fact that the Australian Government had such a precise mathematical formulation to determine the heinousness of my deformity astounded me. I queried Dr Big as to how the hell they'd find all this information out.
"Well, that's easy" he said. "I'm going to get out my measuring tape and take a few photos and send them down to the panel in Canberra."
Are you ****ing serious? A Panel? In Canberra? Can I go home now?
"Look, it could be quite a substantial refund, but it's up to you" replied Dr Big.
Hmm, words like substantial refund  have always grabbed me. All I had to do was make an idiot of myself. Easy.
What I couldn't do however, was get this image out of my mind: A group of fat, balding, male, public servants sitting around a big oval table in a government office in Australia's Capital, pondering and conversing over some not so glamorous photos of MY boobs. "Mmm.. hey look at these ones George! Crikey, never seen a pair like this before."
I then remembered the photo my son had drawn of me and yes, a rebate would be nice. I'm not that proud. Ok get the camera, but be quick!
That flash was bit bright! "Don't get my head in that photo!" I screamed.
Dr Big wrapped up the photo shoot by measuring my frontal region with such precision, he'd have put the finest French couturier to shame. He then got out his large, black magic marker and drew on my body exactly where he was cutting, pasting, snipping, sewing. Ohh la la! The pièce de résistance however, was when at last he grabbed hold of my boobs and with all of his might, twisted them, curled them, turned them on and off like taps in order to see just how malleable they were, or I guess to see how much stretch he was he actually dealing with. I now knew how a Jersey cow felt. Moo… pass the pail please.
I was intrigued to discover that my areolas would be reduced by being surgically removed, placed on a slab and then sliced out with an industrial strength cookie cutter (the size of some fab, new, teensy weensy nipples) before being sewn back on. To this day I am astounded they are still firmly fastened. For months after surgery I kept half expecting them to pop out.
Well my friends, if motherhood isn't wonderful enough, why not grab yourself a breast reduction (mammaplasty) and breast lift (mastopexy) to be exact. It's great fun.
You'll be happy to know that my ninnies are way up high these days, right near my chinny chin chin.  I'm nearly in as good a shape as I was before I had the terrors…well apart from my CRAFT Syndrome.
(Can't remember a  ****ing thing)
Join Allyson for more hilarious adventures over at Eat Your Heart Out Martha Stewart.