New Online Baby Boutique for Same Sex Couples


Modern families come in all shapes and sizes. Last week I had the pleasure of interviewing Caroline Mulcahy, owner of the gorgeous new online baby boutique for same sex couples.
What was your motivation for creating your website?
My motivation to create 2Mummys2Daddys was simple. I had lots of designs in my head, I would talk to many friends and families about how much I would love to start my own online baby store and bring my designs to life. So, after 18 months of talking about it and researching it I decided, just do it! Give it a go!
My motivation came from seeing close friends who had children, were expecting their first child, and were planning for a family or were family & friends of same-sex couples looking for a special gift! Although, I did decide to make it different & unique and called it 2Mummys 2Daddys in support of the amazing & wonderful same sex parents out there, I wanted to launch an online store to the Australian Market that was unique. A store where anyone can find cute, groovy, funky & good quality gifts for any baby or child from any family. Whether they are Mum & Dad, 2 Mums, 2 Dads, Single Dad, Single Mum or even the spoiling Aunty or the favourite nana! Anyone will find that special something!
2Mummys 2Daddys is all about Love, Pride & Family. My collection is all about "Cute Baby Clothing in all the Colours of the Rainbow".
Are your products only for children of gay/lesbian couples?
No absolutely not. It doesn't matter what your family unit might be – Babies are Babies! Kids are Kids! My products are for all families! Anyone looking for a gift for will find something unique at 2Mummys2Daddys.
I notice that you have some children's books that address the issue of 'rainbow families.'
Our "Storybook Time" has a collection of different books. Families come in all different shapes and sizes these days! Some of our books in Storybook Time help parents in teaching their children about the diversities in families.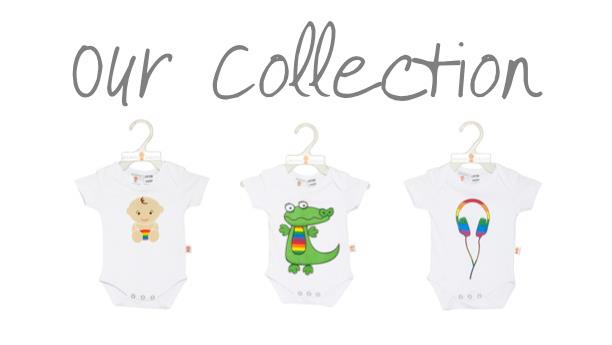 Tell us more about the collection you have designed.
I wanted unique & colourful. My vision was all about incorporating the colours of the rainbow being Red, Orange, Yellow, Green, Blue & Purple to my designs. My jumpsuits are very popular, especially the "Funky Headphones" and "Made with Pride Barcode".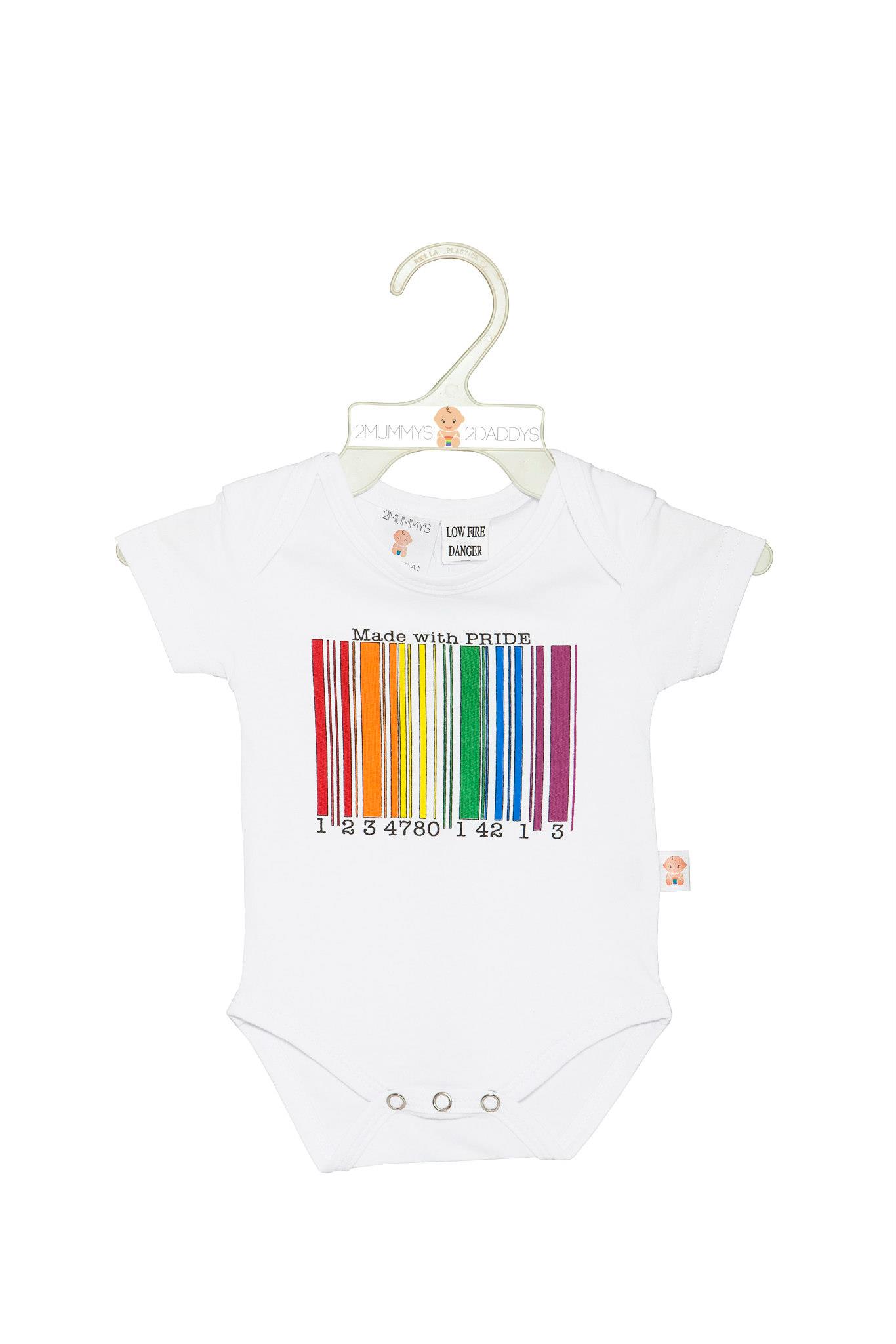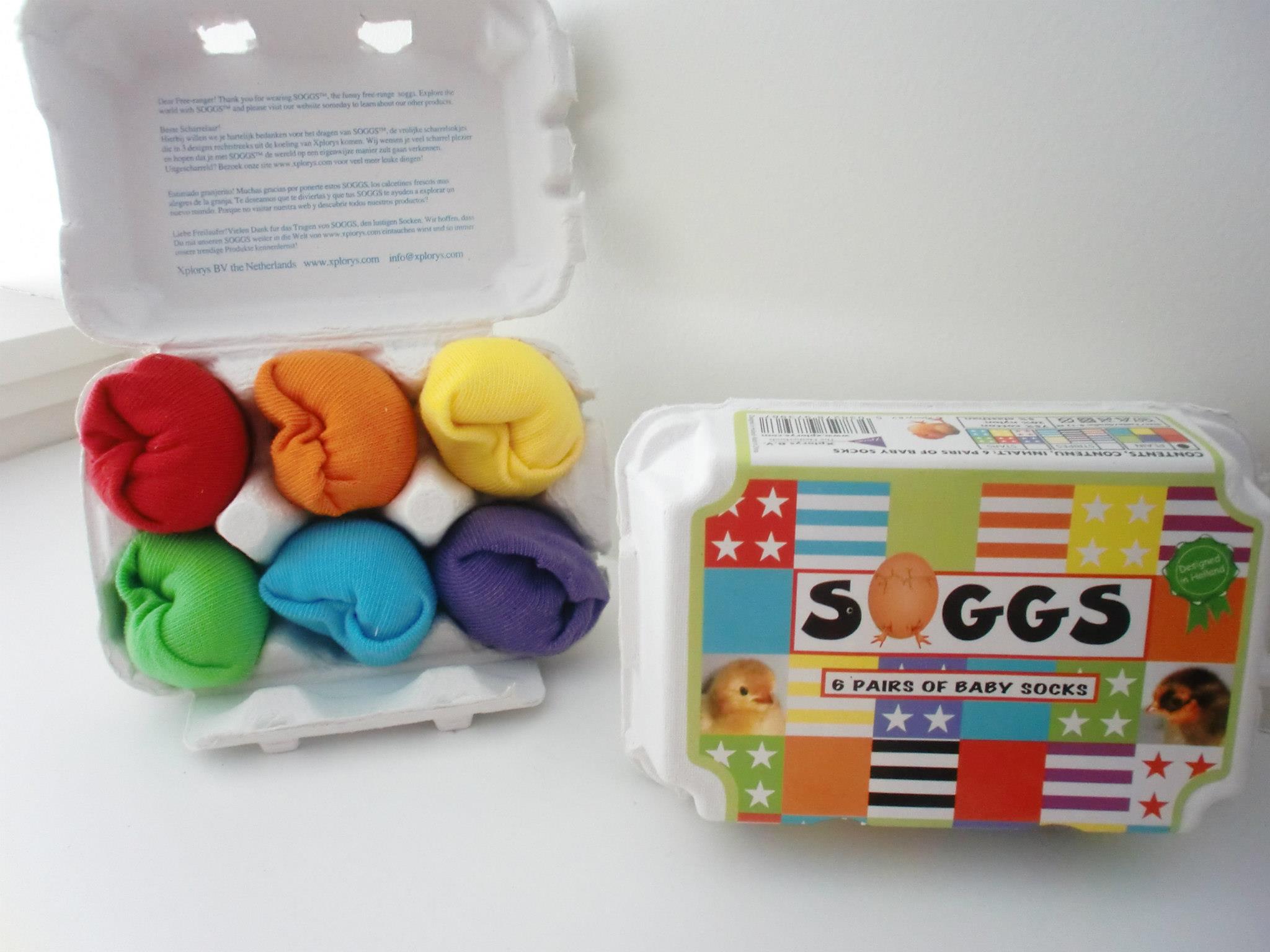 Apart from your collection, what other products are your favourite/popular?
The "Cordy Roy Soft Toys" by Annabel trends are just beautiful, our "Baby Track Shoes" are a must have special keepsake for any little boy or girl! Our collection from Belly Art of the "Inkless Print Birth Certificates and Frame Kits" are very popular! Let's not forget our "Little Feet" Collection – Baby Oxfords or Soggs Egg Carton Socks – OMG just too cute! My favourites would be "Baby Pride" Jumpsuit – with the baby in a rainbow nappy and our back sacks!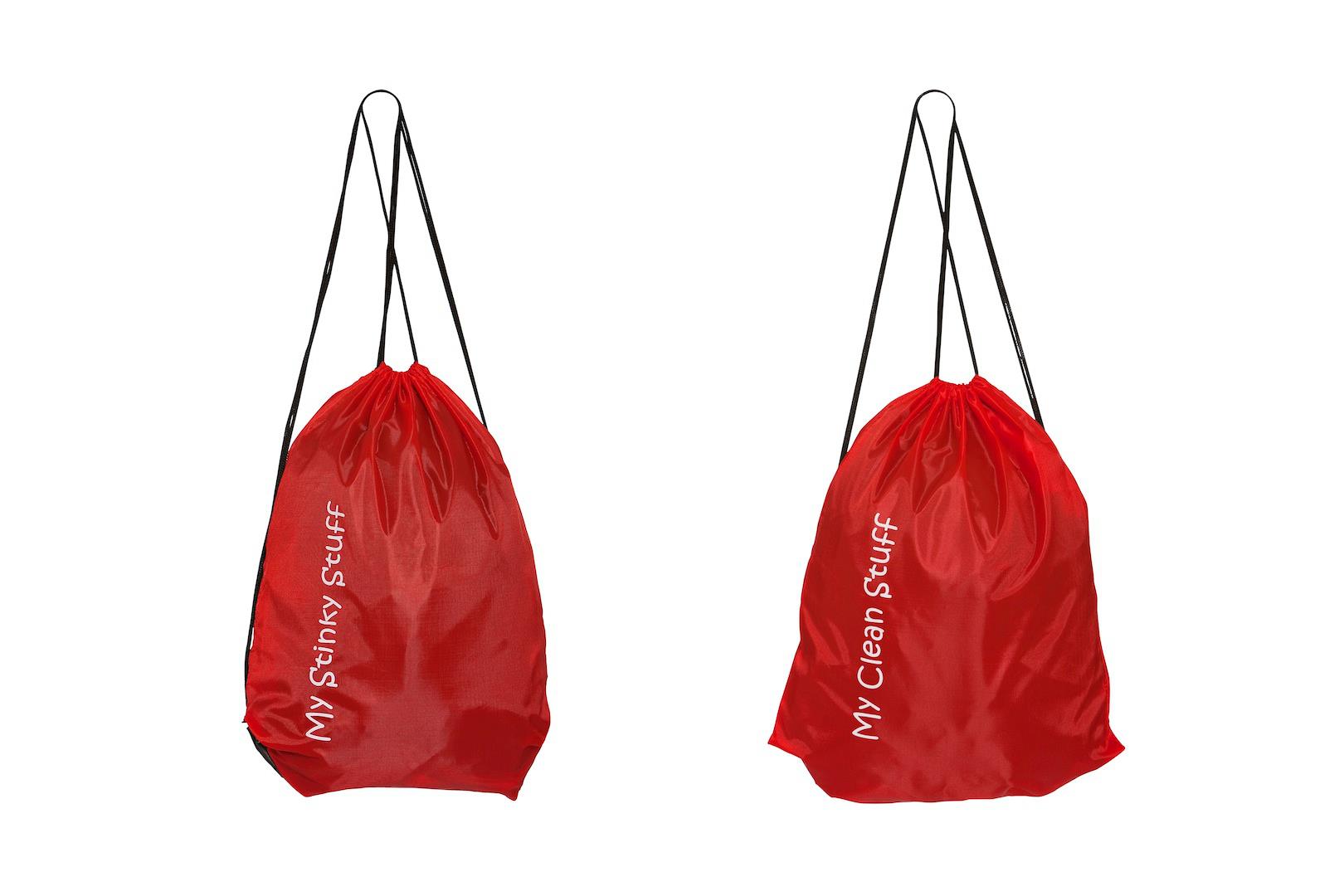 Our back sacks are a must have in all parent bags especially the 2pack – "The Stinky Stuff" and "The Clean Stuff". These have proven to be very popular! Just a simple bag but very handy. We have had parents using these for daycare, pre-school and kids school camps. Parents tell us they pack one with "clean stuff", and teach their kids to put all their dirty clothes in the "Stinky Stuff". You can mix the colours, as they come in Red, Lime Green, Pale Pink, Sky Blue & Black!
What about our International Guests?
Not a problem! Although based out of Australia, we ship order worldwide.
What is your aim for 2Mummys 2Daddys?
To be effective, efficient, reliable and friendly service every time. I strive to make the online shopping experience easy, convenient, smooth but most of all FUN!
What are the top three marketing strategies that you employed to achieve success for your business?
Blogs, Facebook, Twitter, Pinterest and Community Family Websites
Anything else?
Yes! Now stop reading and get shopping!
2 Mummys 2 Daddys would like to offer Mums Lounge readers 15% OFF
all products in their online store until December 31st 2012.
To redeem this offer enter the codeword MumsTheWord at the checkout.
*The code word is case sensitive so be sure to use capital letters in the right places!