No Mess Mother's Day Kids Projects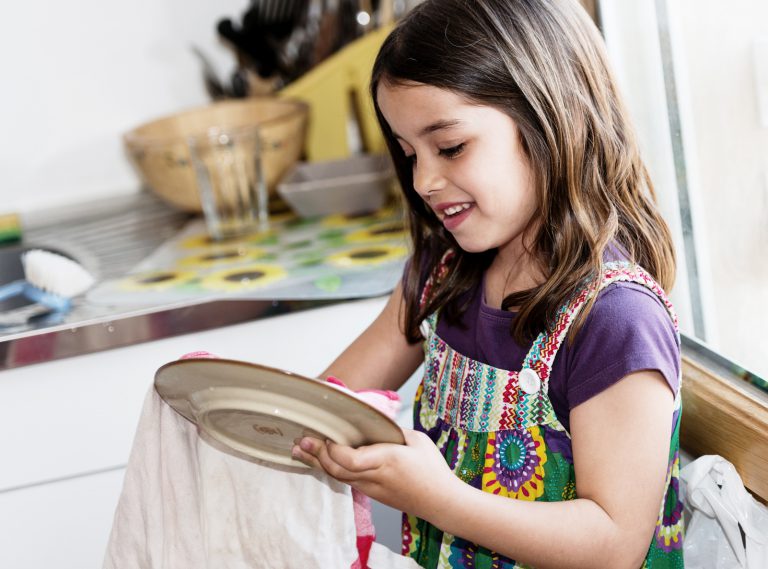 No Mess Mother's Day Kids Projects
This one is for the Dads: Helping your kids make super-cute Mother's Day kids projects is wonderful – as long as you don't leave behind a disaster for Mum to clean up on her special day!
Mother's Day reminds us each and every year how special and lovely the Mums in our lives are. While we'd generally encourage Dads to celebrate the mother of their children more than once a year, at least there's one day that you boys wake up in a sweat and have to come up with a plan to pamper us.
It's also perfectly natural to dragoon the kids into the effort. First, it teaches them to honour their Mum and show their appreciation. Second, who can resist adorable little gifts made by tiny hands? And finally, it keeps the little ones busy so Mum can enjoy a sleep-in, loungey kind of day. The only thing that can ruin the vibe? Leaving behind an unholy mess in your wake that Mum will have to clean up. Make sure the Mother's Day kids projects you get everyone involved with sticks to the spirit of the day and clean up after yourself – or, better, use one of these project ideas to leave no mess in the first place!
Bespoke Mum's Day Card: Digitise!
One of the mainstays of the DIY Mum's Day gift from the kiddies is a home-made card showing off the artistic skills of your brood combined with their adorable sentiments of love and appreciation. The problem is that markers, glitter, glue, and paint can leave a mark on the carpets and furniture as well as Mum's heart.
Instead of going the old-school route with art supplies and construction paper – sit the tykes down at your computer, fire up the paint program, and let their imaginations run wild. You can create more than one card if they're just churning out the ideas, and leave behind nothing but a slightly stickier keyboard and mouse and lots of laughter. Just be sure to stock up on ink and paper before the big day so you're not caught out.
Write a Story
If your kids are the sort of imaginative and energetic tykes who love to perform and pretend, why not help them write a story or play they can perform for Mum? Let those tiny imaginations ride wild and even come up with some costumes or simple sets – and involve the family pets, too. With no mess left behind, Mum will have an amazing memory to cherish and everyone in the family can take part, hamming it up and enjoying their chance to perform on centre stage!
Do the Chores
Finally, the greatest no-mess gift ever is not only one that doesn't make more mess, but one that actually reduces mess. After all, a day off from her chores is nice – but those chores are still waiting for Mum tomorrow. Unless you get the kids in order and attack them yourselves! Laundry, dusting, cooking – whatever it is that needs doing, get those adorable little ones marching about. For extra fun, give everyone a costume or implement and promote them all to a rank – General Cleanliness, or Major Duster.
This way, not only does Mum get a day of relaxation and fun, she also heads into the next day with her workload cut in half, and gets a little extra time to herself.
Mums everywhere look forward to Mother's Day and the Mother's Day kids projects that the day inspires. But there are also sour notes when Dads and kids create glue-and-glitter nightmares that are left for Mum to tackle when her short day is over. Don't be that Dad! Plan ahead for a no-mess day and make your special Mum that much happier.

Author Profile
Stacey is a busy Mum of one and the content manager for Canvas Printers Online, a website that makes it easy and affordable to create beautiful canvas art. In her spare time, Stacey enjoys blogging on the challenges of modern day motherhood.