Parents Share Hilarious Comparison Photos of Life Before and After Having Children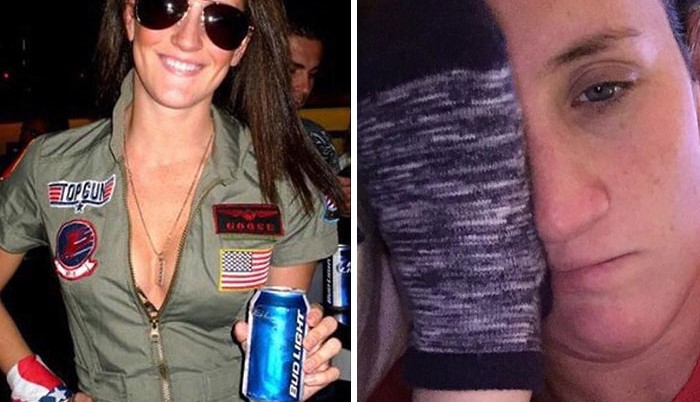 Parents Share Hilarious Comparison Photos of Life Before and After Having Children
Becoming a parent is life-changing. The days of going to the toilet in peace and the freedom of only having to look after yourself are long gone. You might get those back eventually, but for the next decade or so they are a vague memory of a whole different life that you once lived.
And it's okay. That's just how it is and now that the children are here we wouldn't change it for the world, right? Guys? Right?
Parents have been sharing hilarious before and after comparison shots on the awesomely named Instagram account Got Toddlered, proving that parenthood really is a whole different ball game to the lives many of us led before settling down.
From a carefree glass of wine to Nemo knickers in your face:

Who else is loving the cat's neglected expression in the second pic?
There's nothing like a solid stream of baby spew to cause you to angrily remember the freedom of your single days.
Or a nappy and a foot to the face.
This dog remembers his days before he "got toddlered".
Funny how much life can change in just six years.
Alternating between coffee and wine depending on the hour of the day is completely normal too.

No matter how prepared you might think you are, nothing could prepare you for triplets!
Everybody has to settle down eventually, right?
It is fun. Sometimes. I guess.
It's just a different kind of fun.
A selfless kind of fun where you become the source of someone else's fun.
Anyone can rock the fountain look.
Or that spaced-out expression that every parent has worn at some point.
It's even more fun to wear ice cream, though.
From a sexy nightclub to being sat on and having your hair pulled. Yep, she got toddlered.
I think this one might be my favourite. Young and bright-eyed on the left and much sassier and wiser on the right.

Still surrounded by beautiful girls, and maybe just a little bit happier in the second pic.
From rider to ridee in just a few years.
From a massive beer to a massive grin, this dad looks like he's made the transition into parenthood with ease.
I feel ya, buddy. I know that look well.
From sexy poses to exhausted ones, parenthood is a different kind of party.
A party where instead of dressing up, your face is used as a headrest for someone's foot.
Where instead of being awarded Sexiest Man Alive trophies, you are turned into your very own star chart.
Or Emoji sticker chart, whatever works.
She's still got superpowers, just slightly different ones!
These toddlers will all be off to school before these parents will know it, and life will begin to return to a new sort of normal. Kinda.
Hang in there, parents of toddlers!
Source: Instagram/Got Toddlered