Travelling to Brisbane with the Kids? Find Out The Top 6 Things to Do in Brisbane as a Family After Dark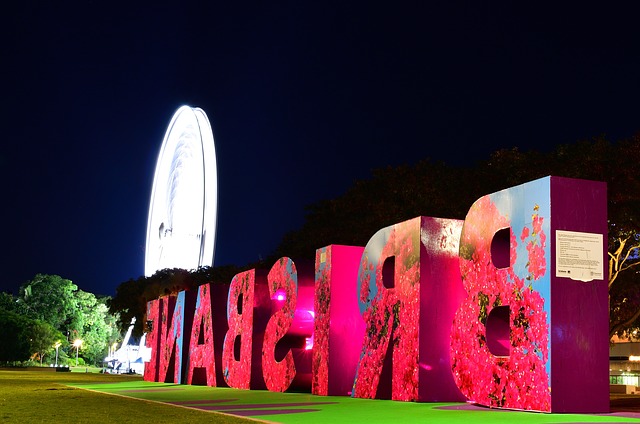 Travelling to Brisbane with the Kids? Find Out The Top 6 Things to Do in Brisbane as a Family After Dark
So, we all know the benefits of setting aside time regularly to spend with our partner, right? Date nights are a great way to escape the monotony of everyday life, and really focus on, the communicationand strengthen our bond with that special someone. So, it should come as no surprise that 'family date nights' are also a great idea. Spending quality time and making memories with our children is the best gift you could give them. Oftenkids are happy with the simple things in life,like kicking a ball with you at the park, or exploring rockpools at the beach, but some occasions call for something a little bit out of the ordinary.
We've put together a list of family date night ideas in and around Brisbane, that you and your family will love. For an extra special evening we'd recommend booking a staycation or family getawayin one of these family friendly Brisbane hotels, so that you can really take advantage of everythingvibrant Brisbane has to offer families at night.
Scenic Dinner Cruise
What could be more relaxing than enjoying some live music, a buffet dinner and the sights of the city with your family onboard an iconic paddle wheeler cruise boat? The Kookaburra Queen RiverCruise takes between 2.5 and 3 hours (depending on tides) and leaves from Eagle Pier at 7pm, so you'll be back on dry land by 10pm at the latest.The City Lights Dinner Cruise runs every Thursday, Friday and Saturday.
Kids will love the live entertainment and room to move on the dance floor. Infants ride on the river boat free while children from 4-12 will be $20 on Thursday's, $30 on Friday's and $40 on Saturday's.And don't forget the awesome picture opportunity for kids in frontof the timber steering wheel.
Climb the Story Bridge
Want to tire out the kids before bed so they sleep well? Why not book in for a Twilight Climb of the Story Bridge! Whilst the experience promises to be well worth the 2 hour climb no matter what time of day, twilight is apparently extra magical, as it captures the perfect balance as the sun sets on the horizon and the city comes to life with lights. Note though that children aged 6-10 years old or between 110-130cm tall must be accompanied by 1 adult per child, and those aged 10-16 years must be accompanied by 1 adult for up to 3 children.
Climb Kangaroo Point Cliffs
Kids keen on adventure will love the exhilaration of a night climb at the 20ft high Kangaroo Point Cliffs. No prior experience is necessary and children as young as 8 years old can climb. There is day and night climbing sessions but starting the morning right with a day climb is a fantastic way to begin your adventure filled day.
Open Air Cinema
If snuggling up on a comfy beanbag watching a movieoutsideis moreyour families style,Brisbane has twooptions for you to choose, the American Express Open Air Cinemaor theMoonlight Cinema. Just be sure to check the weather before planning your night out!
The Moonlight Cinema has a special promotion currently running where tickets for all sessions are only $10 till 31stMarch 2019. This includes some great new kids film including Mary Poppins Returns and The Lego Movie 2.
The American Express Open Air Cinema lets kids aged 4 and under join in on the fun for free, while general admission tickets for everyone else is $20. The program has a similar list to the Moonlight Cinema but includes some kid's favourites like Spiderman: Inter the Spider-Verse and How to Train Your Dragon: The Hidden World.
Ride the Wheel of Brisbane
The Wheel of Brisbane is a breathtaking way to soak up spectacular 360 degree panoramic views of Brisbane's cityscape, landmarks and famous river. The 60 metre high wheel constructed in 2008, features 42 fully enclosed and air conditioned gondolas. Each gondola is big enough to accommodate up to six adults and two children. The experience lasts between 10 and 15 minutes including a magical stop right at the pinnacle, leaving you and your family plenty of time to explore more of what this beautiful city has to offer and take a few happy snaps.
iFly Brisbane
That's right! iFly is coming to Brisbane in April 2019! You and your family can experience the thrill of skydiving in a safe indoor environment! The experience lasts for 1.5 hours and includes a brief training session before you get geared up in a flight suit and goggles, and take flight in an indoor glass wind tunnel. The kids will go crazy for this and I'm sure even most adults will go in the wind chamber and have a blast.