Woman Searches For a Boy Who Left Money And Heartbreaking Note On Her Doorstep!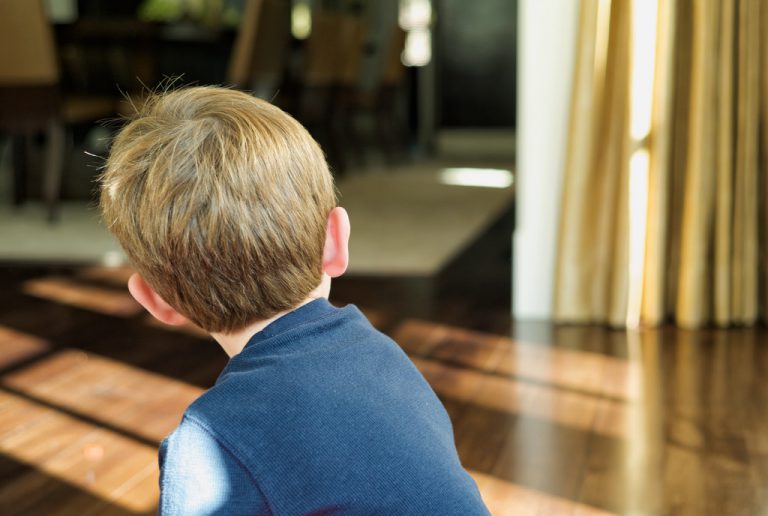 Woman Searches For a Boy Who Left Money And Heartbreaking Note On Her Doorstep!
When Washington resident Chrissy Marie opened her front door last week she was confronted with $5 attached to an apology note.
The heartbreaking letter was from a boy called Jake and it read: "I am sorry that we stole your wind chime. Our mom died and liked butterflies so my sister took it to put by our window. I am sorry. This is the only money I have. Please do not be mad at us."
As you can imagine, these touching words tugged at Marie's heartstrings who also lost her mother when she was just five years old. Speaking to a local TV station, she said:
"I wanted to cry because apparently he felt bad for what his sister did. And I think he might be scared. I'm not condoning the stealing part but he did try to do right for what his sister did, and I lost my mom at a young age so I know how hard it is."
The touching apology note prompted Marie to try and find young Jake and his sister so she could return their money as well as gift them a new butterfly wind chime. Such a small gesture but one that would mean so much to the siblings who are obviously missing their mother terribly.
In order to track down the youngsters the woman took to Facebook to share the heartwarming story in hopes of someone knowing who the young children were.
So far, Marie's Facebook post has been shared over 150 times.Yet despite all the love shown from her friends on social media it's yet to lead her to Jake.
"This story went a lot further than I expected," she said. "I just expected the local group I posted to and my friends and family to see the post. I just wanted to give this little boy his money back. I did not expect all of this."
When Marie took to Facebook in order to find young Jake, she never for one minute thought people would comment negatively on her page. And yet they did. Marie found herself having to delete hateful comments from those who questioned her motives in sharing the letter as well others who pointed out the children actually 'stole' something from her home.
"He tried to do the right thing and pay for it and people can just be cruel," she told said referring to some of the negative comments people have written on her Facebook posts.
Marie recently responded to people's questions and elaborated her intentions further on Facebook with the following statements:
So a lot of people have asked me some questions here are the answers. (If I miss your question sorry, just inbox me again and I will answer)
1. Yes , I do know what it's like to loose a parent I was 5 years old when I lost my mom and just lost my dad almost 6 years ago. Everyone unfortunately will loose a parent sometime in their life.
2. Yes, I am a mom 4 boys 1 girl. Love them all dearly. Yes it is true they have health issues.
3. I work from home due to my health and I am loving my business and more freedom I receive this way.
4. If I found Jake what would I do, we'll I would do what I said give him his money without embarrassing or scaring him.
5. How I feel about negative publicity about jake, I find it troubling that people need to point out the worst in everything yes I do know they stole, they stole from me but he did try to make it right most likely without hurting his sister (possible reason for giving me money instead of chime back)
6. I was taught and feel in my heart to forgive and yes that is what I will do.
As I said if I missed your question I apologize I am not trying to avoid anyone.
Let's hope this story has a happy ending and little Jake and his sister can rest easy knowing there are still lots of good people left in the world!