Woman's Cheap Chicken Haul Raises Concerns For Her Health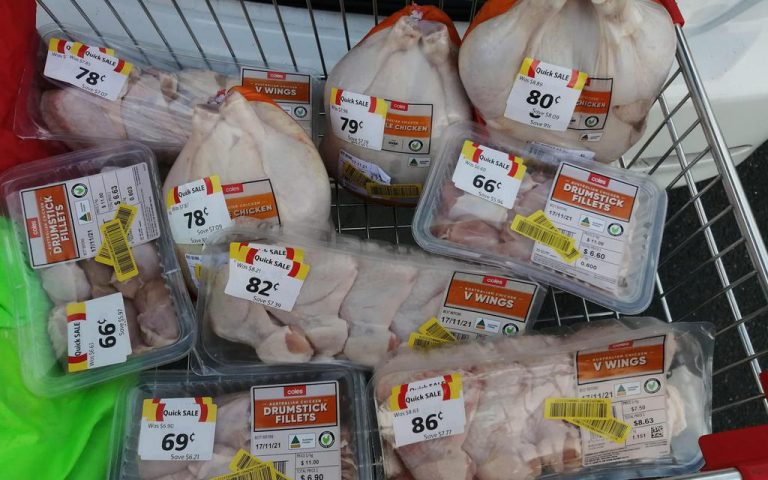 Woman's Cheap Chicken Haul Raises Concerns For Her Health
Who doesn't love a bargain! But when one woman shared her incredible cheap chicken haul recently many were quick to point out her health may be compromised. Do you agree?
Coles customer Karen, shared a photo of her chicken buys on popular Facebook page Markdown Addicts Australia where she revealed how she picked up nine meat buys that had been drastically reduced to just $11.41. Amongst the buys were packs of chicken drumstick fillets and wings, all priced between 66 cents and 86 cents.
Supermarkets often markdown food close to their expiry date, offering customers a chance to purchase food for less. Karen's shopping haul attracted a huge response on Facebook, with many congratulating her saying what a great get it was. "The mother load!" wrote one on the Markdown Addicts Australia Facebook page.
Others commented with:
"Shut the front door!"
"Wow, what a score!"
"This is the best bargain ever!"
And while the majority of comments were positive there were a large number of concerned Facebook users who were worried about Karen's health. Some were saying that markdown meats and especially reduced chicken could potentially cause illness.
"I'm not really a fan of chicken on the day of use by," said one. "I would have grabbed and steamed for the dogs though."
"I'm so iffy," said another.
"Salmonella poisoning written all over this for sure."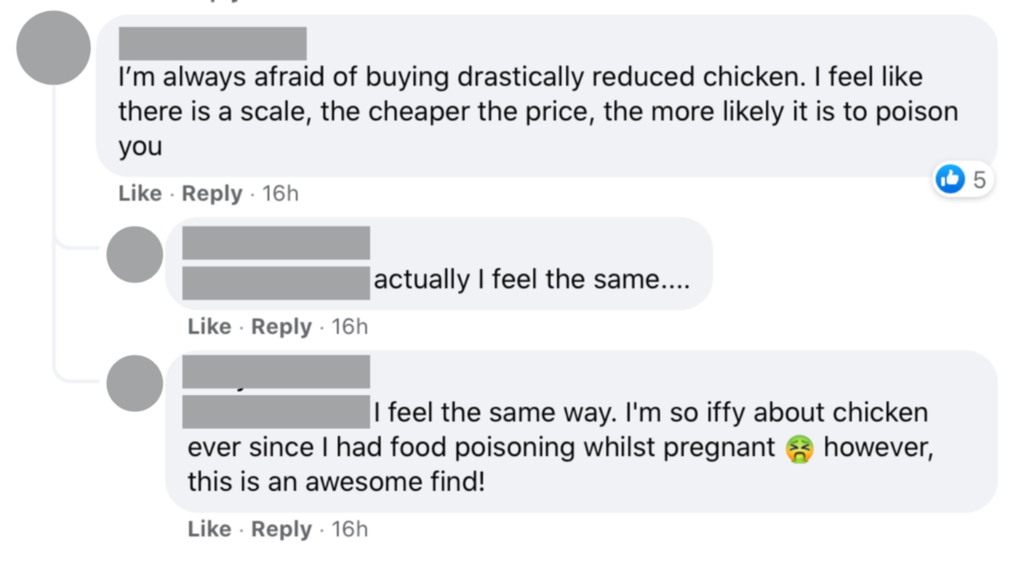 While one commented, "I'm always afraid of buying drastically reduced chicken. I feel like there is a scale, the cheaper the price, the more likely it is to poison you."
"I feel the same way. I'm so iffy about chicken ever since I had food poisoning whilst pregnant. However, this is an awesome find!"
"Be careful last time I bought chicken this price made me question if I'll ever eat chicken again."