Dressing for Date Night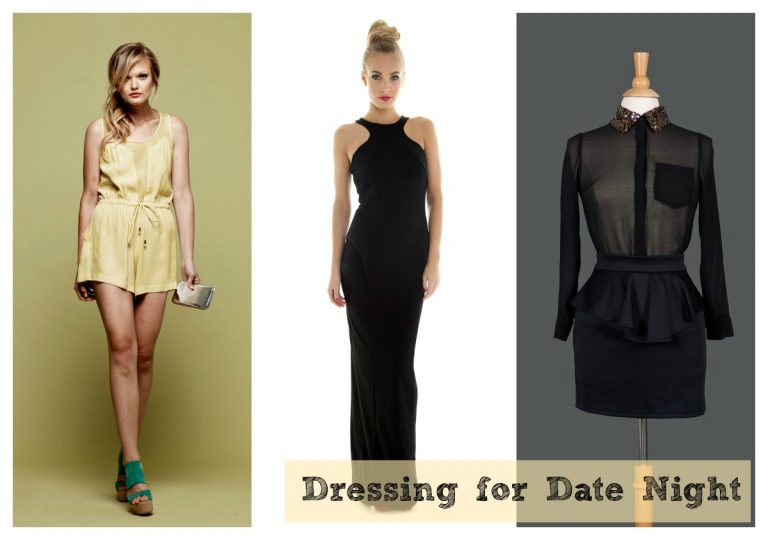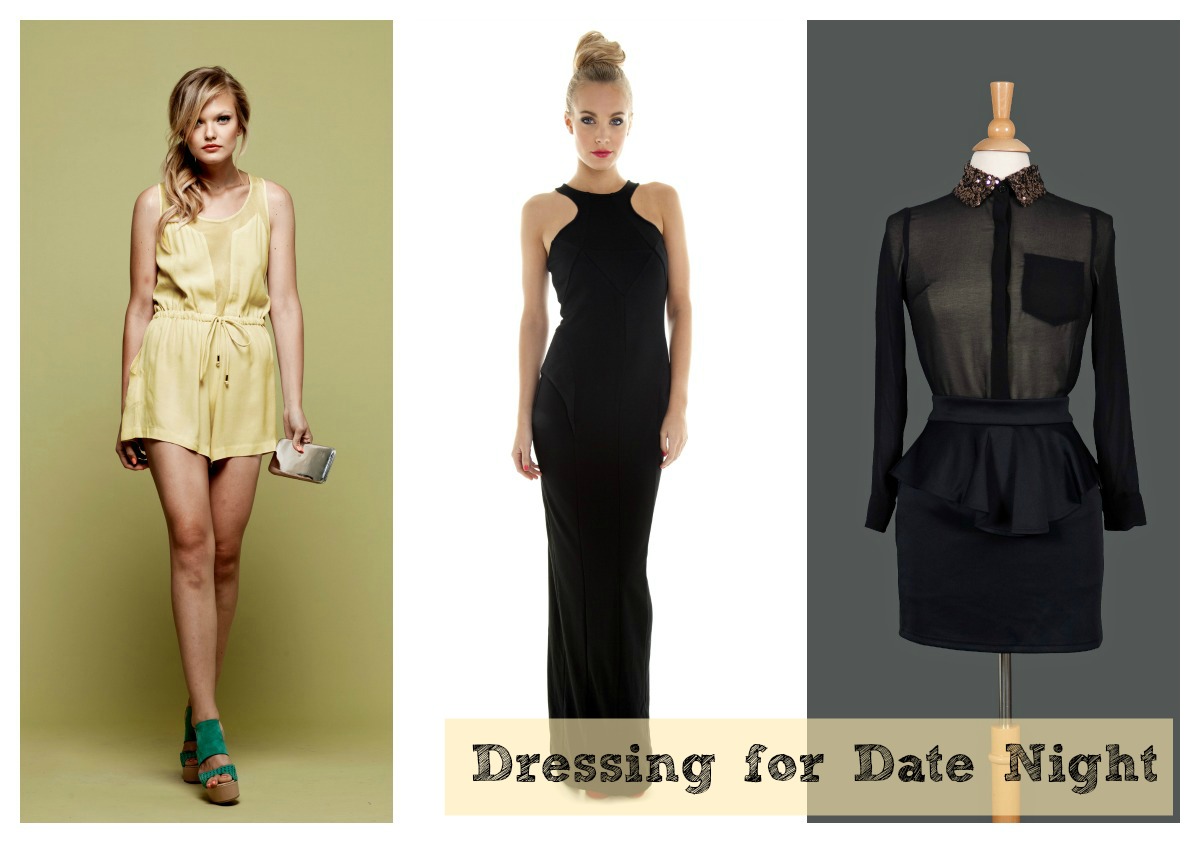 You know the old adage: you've only got one chance to make a first impression. Well, that holds especially true on a first date with a new guy. However, whether it's your first date, or your 100th date, these are threads and style's top fashion and styling tips on what to wear and also what not to wear:
The don'ts
Contrary to public opinion, men like to be intrigued so leave a little to the imagination and don't reveal too much.
On the opposite scale, we don't recommend you wear clothing that disguises your figure. Don't be afraid to show off your shape, this can be done in a great pair of skinny jeans or a body con dress. View the range of gorgeous jeans and dresses at www.threadsandstyle.com.au.
Dress for the occasion. These days' dates can take many forms; from a picnic to attending a sporting event to a formal dinner. Dress appropriately and more importantly – comfortably. There is nothing worse than wearing something that keeps falling down, keeps popping open or simply doesn't sit right. He might enjoy the show, but you won't.
Too much make-up. Stick to a natural fresh look, with a little sultry eye and a nice lippie.
Don't try a new trend or style on a date, stick to what you know works and suits your body shape. threads and style's online store has a great body shape guide to help you in choosing clothing to suit your shape.
The dos
Your hair and makeup on a date should be natural, with a touch of glamour. We always recommend wearing your hair down and styled, not up or in a bun. Most men love long, flowing hair.
Keep accessories relatively simple – maybe a few cuffs or bracelets layered or a simple necklace. Also make sure your bag is not an overnight bag, opt for a simple clutch.
Threads and style's number one fashion outfit of choice for a date? A beautiful blouse slightly unbuttoned, a fitted mini and nude heels, finished with minimal accessories. Shop our tops and bottoms for that special look at www.threadsandstyle.com.au..
Another favourite is the playsuit – a stylish option that is sometimes forgotten. The Minty Meets Munt paige playsuit, available in our online store, is a balance of comfort and sexy – a rare combination! View the range of playsuits at www.threadsandstyle.com.au..
Heels are a must – they elongate the legs, and ensure they are skin coloured to make your pins even more gorgeous. Just make sure you are comfortable in them.
Thinking long term of course and a few dates down the track – beautiful elegant lingerie is a must. It is amazing how wearing gorgeous undergarments can boost your confidence and your outer appeal.
Remember, confidence is the ultimate accessory. A woman who oozes a balance of confidence and style can achieve anything.
If all else fails, or your man wishes to surprise you on the date, always opt for the LBD (little black dress). This can be a black maxi dress, a mini, or a floaty piece, whatever the fit – the LBD is one style fits all occasions! View the range of woman's dresses available from threads and style's online store.
Enjoy your date night x
Visit www.threadsandstyle.com.au for your date night outfit today.
Claire Boulton
director, threadsandstyle.com.au and personal stylist
Claire Boulton's goal is to help women look and feel great, because when they have this confidence, they can achieve.
Born in Scotland, Claire has lived throughout the world including North Africa, the Middle East and Europe. It is from these destinations where she draws her fashion inspiration. Residing in Brisbane more recently, Claire enjoyed schooling at Ormiston College and completed a double degree in Marketing and Human Resource Management at the Queensland University of Technology.
Claire spent the past decade enjoying roles in marketing and PR for high profile organisations, most recently managing the destination marketing at Virgin Australia. As Claire furthered her career within marketing and human resources, she could not escape her passion for fashion, styling and clothing designers. In January 2012, she took the plunge and began planning an online shopping and styling website for women which was launched in September. In doing so, Claire has created a resource where women can visit to seek guidance on what to wear for their shape, styling advice and fashion tips.
At threadsandstyle.com.au women have direct access to stunning and affordable clothes from a range of highly acclaimed Australian designers. Claire also offers personal styling from a full wardrobe consultation to speed styling and fashion parties.
Helping women look and feel good is Claire's goal through www.threadsandstyle.com.au. The decision to open the online business meant Claire gave up the security blanket of a corporate job to do what she loves. It is a decision that appears to have been the right one.
In her down time Claire loves boating, spending time with her family and re-energising with Pilates.