Fashion Blogger Starts a Movement Calling Out Clothing Companies to #MakeMySize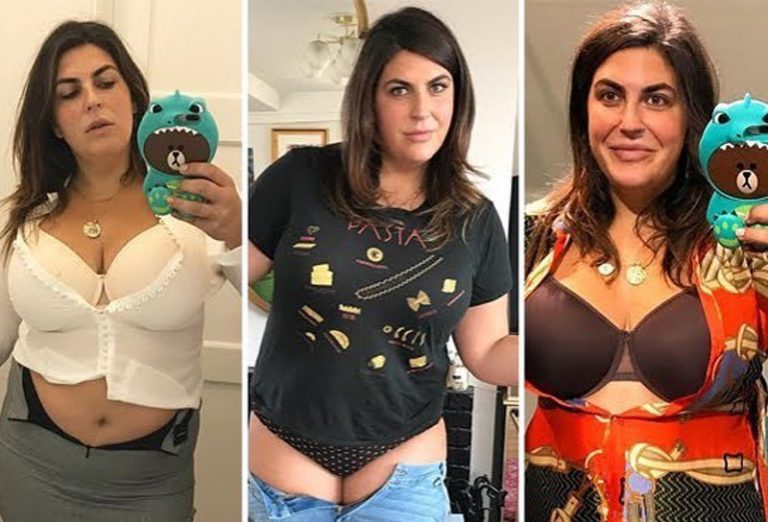 Fashion Blogger Starts a Movement Calling Out Clothing Companies to #MakeMySize
How many times have we found a cute top or awesome pair of jeans in a clothing retailer only to find that their vanity sizing is far too small for our beautiful curves? This crazy policy of mislabelling sizes and manufacturing clothing exclusively at the smaller end of the scale happens across the board and it absolutely drives us nuts!
This is even more of an issue for those of us choosing from the plus-sized range, as the garments are most definitely not suited to our body shapes, despite the sizing indicating we might have a chance.
New York City fashion blogger Katie Sturino has started a movement imploring fashion houses to please, please make their creations in a more realistic size range with accurate sizing to suit all women's bodies, hoping for a huge shift in attitude and acceptance.
Katie runs the fashion blog The 12ish Style, and has started the hashtag #makemysize, which aims to call out brands for not making more inclusive clothing sizes. She started the hashtag after an online clothing order she received was full of clothing that didn't fit, something that happens all too often. Understandably annoyed, she took to her Instagram account to bring attention to the problem many of us face.
"Alright. This #SuperSizeTheLook includes a bit of a rant…I polled you guys and 97% of you felt that there were not enough cute clothes in your size," Katie wrote alongside a picture of herself and plus-size model Hunter McGrady.
"Hunter and I are both wearing a US16 and I can't tell you the frustration when I'm shopping (and I'm a blogger! In NYC!) So while I applaud brands who are making changes to include more sizes, I'm going see if we can work together to let other designers know that they have a whole demographic that wants to shop. Please tag a brand you wish made your size below! I'm starting the #MakeMySize Movement!"
Before long, others took up the hashtag and shared images of their own sizing frustrations.
I've written about Katie a few months ago, covering her #SuperSizeTheLook posts where she takes celebrity looks and recreates them on her plus-sized frame and absolutely nailing it in the process.
We hope this movement inspires change within the fashion industry as it is long overdue. There is absolutely no reason why the clothing available in smaller sizes can't be made in bigger sizes to include everyone who wants to wear the cute, fashionable clothes our smaller sisters enjoy.
Source: Instagram/Katie Sturino