Gorgeous Budget Fashion Buys to Take Your from Autumn to Winter in Style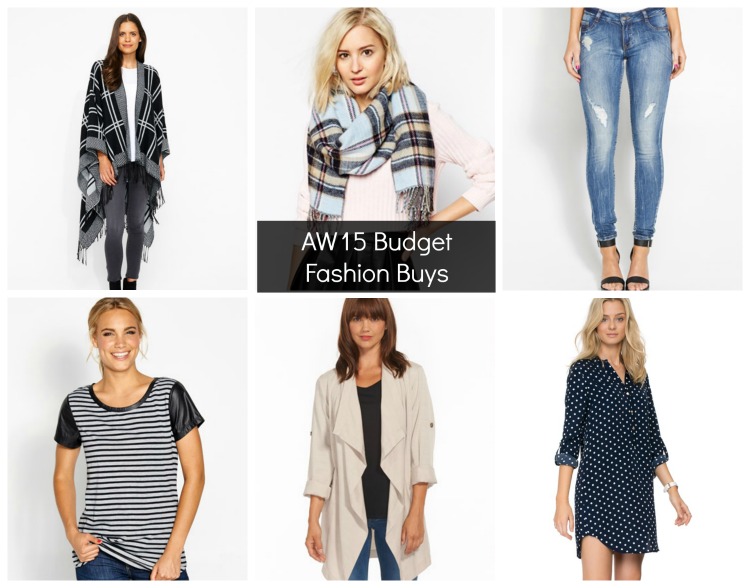 If you want to add some trending fashion pieces to your wardrobe but you are limited by your budget, don't fret. We have put together some AW15 budget fashion buys that will bring your outfits up to date without hitting your back pocket… too much. We have found trending items for under $130, with most under $100.
Distressed denim isn't going anywhere this season. You can try and distress an old pair of jeans, but if you don't have the time, these Dotti Bleached Ripped Jeans are a bargain for $69.95.
Grey and black is an easy and classic colour combination that flatters EVERYONE. Dotti has come up with the goods again with this mixed texture spliced stripe tee for $29.95.
Shirt dresses are a great tran-seasonal wardrobe piece. Worn during autumn on their own and layered during winter with tights and a trench coat, this Atmos&Here navy polka dot print dress is priced at $69.95.
This stripe midi dress is sweet on the purse at $49.95. It can by layered too and is a great tran-seasonal piece. This dress is a subtle nod to the sports luxe trend which is big this season. Team it with some brogues and you will be good to go.
These brogues by Rollie are a fabulous addition to your shoe wardrobe. They are trendy, easy to wear flats that can lift a boring outfit. These ones are priced at $119.95.
Pastels and plaid are in this season. Why not kill two trends with one piece like this scarf from River Island? It's a bargain $40.
Serapes are a big scarf that is worn as a cape. This serape from Portmans will keep you cosy this winter without looking dowdy. It's priced at $59.95.
This season's jackets are all about drapes and origami folds. This trench coat from Just Jeans is the perfect jacket for smart casual wear. Look for trench coats in beige, black and khaki. This trench is priced at $119.
Which AW15 Budget Fashion Buys do you like the best? Which ones will you be adding to your wardrobe this season?
Disclosure: This article contains affiliate links