Shape Styling: The Rectangular Body Shape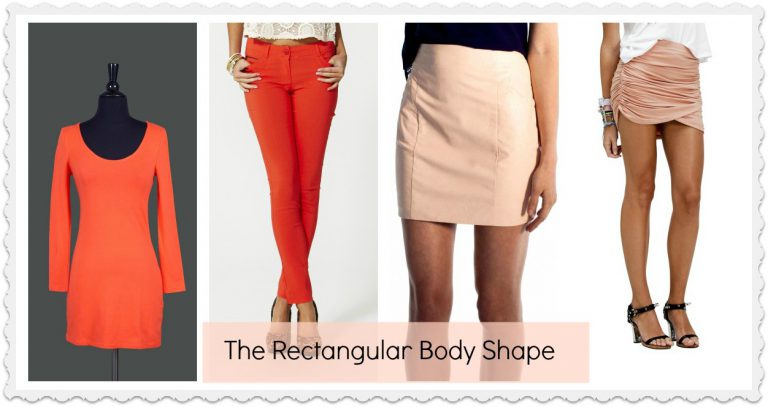 The Rectangle Body Shape
The rectangle body shape is defined generally as a woman with a body shape that features similar or identical waist, hip and shoulder widths, similar to a tower or building. The rectangle body doesn't feature curves so you'll need to use a few style secrets to create some. threadsandstyle.com.au offers a range of tips and garments to suit the rectangle shape.
Celebrities with rectangle body shapes include Kate Hudson, Gwyneth Paltrow, Natalie Portman and Cameron Diaz.
For rectangles, your fashion mantra should be clothing and accessories that create the illusion of curves.
The first rule in styling is to start with your undergarments. You must have a well fitting bra. Your bra should be professionally fitted and you will find your size will vary from a regular fit to strapless.
You should also have a range of underpants for all occasions. Underpant staples should include boy leg and standard knickers in a range of basic colours.
The most gorgeous clothes can look terrible if your undergarments are not well fitted.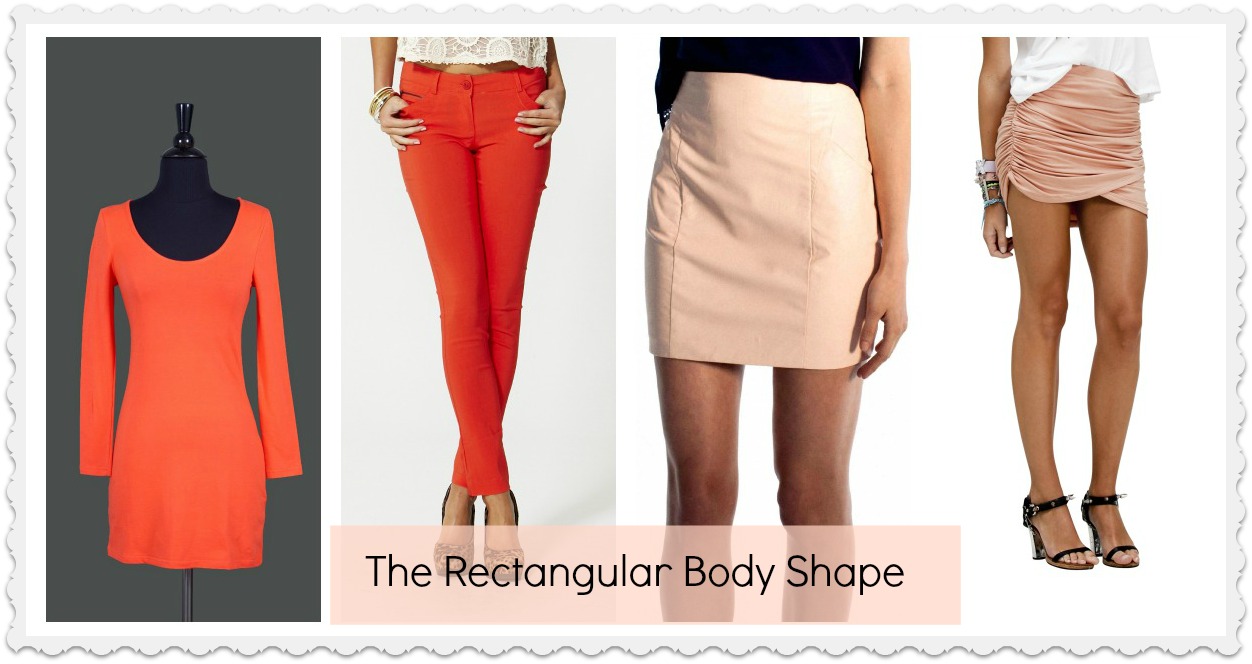 Follow the below tips to help rectangle body shapes create a more curved look:
Create curves by wearing scoop-neck and sweetheart tops that help provide a more hourglass shape. The Betty Basics cindy scoop dresses from threadsandstyle.com.au are ideal.
Belts are your new best friend. Just make sure they sit on your waist to create more of an hourglass figure.
Tops with statement collars, ruffles and details around the neckline will assist in accentuating your chest.
In winter, opt for long tailored jackets, think trench coats. This style complements your lean look and narrow body shape.
Layering is not just for your accessories, at threadsandstyle.com.au, we love to layer basics such as tees, thanks and vests. Layers add more dimensions to a simple body shape.
You have the bottom half every woman dreams of because you can literally wear any kind of bottoms. Rectangle body shapes look great in fitted jeans and leggings to minis. In fact, garments that hug your body will create the illusion of curves. From skinny jeans to leather minis, threadsandstyle.com.au has a range of rectangle body shape garments.
For more style and fashion tips, sign up to the threads and style e-newsletter at www.threadsandstyle.com.au
and also follow them onThreads and Style Facebook page
www.threadsandstyle.com.au was established as an online service to help women look and feel great. We truly believe that if you are confident in the way you look, this will translate to other areas of your life.
As such we offer a range of fashion tips and styling advice on our website and our Facebook page to assist you in shopping with us and in your day to day life.
Style is not just about clothing. Style is who you are, how you act, your lifestyle, your relationships. It is a reflection of you and your self esteem. Every woman has the ability to be stylish.