Santa's Savvy Savings Sack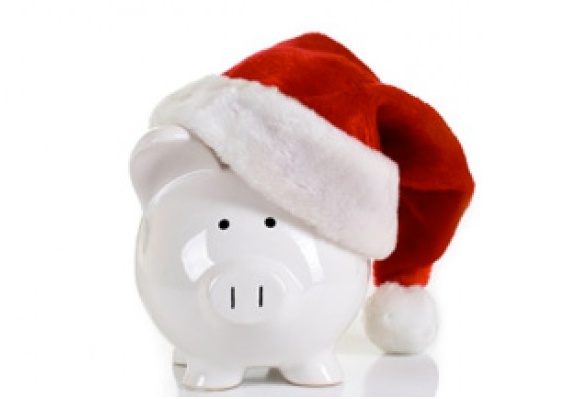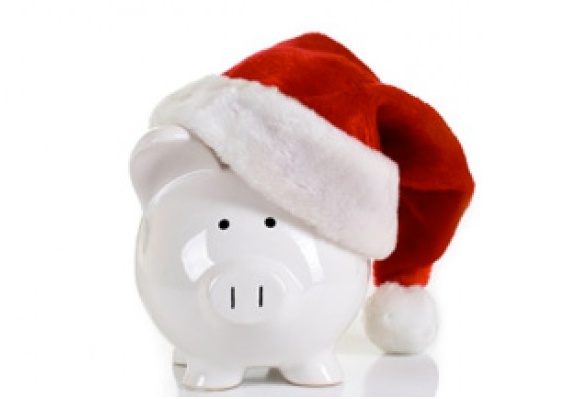 Just because you're playing the role of Santa this Christmas, it doesn't mean you want to spend a sack full of money. Save a little this Christmas with by considering the below.
1. Get organised with a list
Make a list of presents you need to buy and keep this list with you – maybe saved on your phone – and update it each time you purchase a gift. This way, you won't buy more than you need, or "forget" that present you bought for your sister back in July. Draw up a budget for each gift, and stick to it.
It's perfectly acceptable to discuss with those close to you a budget for presents, thus avoiding any discomfort when the wrapping comes off on Christmas morning. If finances are tight, set a cap on the amount that can be spent on gifts, or arrange a Kris Kringle to cut down the number of presents purchased. For your wider circle, think about shared gifts (like a board game) that the family can enjoy as unit, rather than individual gifts.
2. Take out a zero per cent interest credit card
Cash flow is always tight around the festive season, but taking advantage of one of the zero per cent-interest credit cards currently available means you can spread the cost over a longer period of time. The best offering currently is the Commonwealth Bank's special Christmas offer on their new Comm Bank credit card, which gives savvy shoppers zero per cent interest on purchases for 12 months.
The National Australia Bank is also offering Christmas shoppers who take out its Low Rate Credit Card zero percent interest on purchases until July, 2014, while Bankwest Breeze MasterCard is offering zero per cent on purchases for 10 months. A financial comparison website like Mozo can give you a good look at the interest free options available to you.
3. Shop around and compare prices
Time is tight and the roads are busy come December, and it can be tempting to "one stop shop" for all your gifts, but you will save more if you shop around for the best price, particularly for larger ticket items. Use store websites to compare prices, take note of when Christmas shopping nights and promotions are on and plan your spending accordingly.
If you can't stomach the idea of Jingle Bells on an endless audio loop and dragging bored children through the shopping centre, go online, but remember to factor shipping costs and time (allowing longer than usual because of the time of year) into your calculations.
4. Consider homemade and DIY gifts
Don't assume that the best gifts are those with a whole lot of zeros on the price tag. A little bit of time and creativity can result in thoughtful, personalised homemade gifts that don't set you back large sums of money. Browse websites like Etsy or Pinterest for ideas, and get creative. Suggestions include:
• Friends with young kids? Draw up a babysitting voucher, giving them an afternoon or evening off. It will only cost you your time (and maybe a few dollars for kiddie sweets or treats!) and they'll appreciate it far more than another bottle of wine.
• Craft is cool again. Buy some quality soy wax, start saving your glass jars, and make beautiful candles for a fraction of the store-bought cost. If you have a sewing machine, sets of napkins or cushion covers you know will match their décor are easy to whip up, or you could even try your hand at clothing, if you're a more advanced sewer. Children's building blocks can even be made with just a bit of wood, sandpaper and food dye.
• No store-bought biscuit ever beat something homemade, particularly when a single gingerbread cookie costs $5 or more! Perfect a recipe, set aside some time, and get cooking. Pretty packaging and trims add to the gift, and one afternoon of cooking can yield several gifts, readymade. Chocolate truffles, white Christmas, rocky road, mince pies, puddings or biscuits are all popular options.
• Alternatively, cute "DIY" packs are always a great idea. Fill a mason jar with hot chocolate powder and marshmallows, and tie a little bottle of Bailey's to it for a sweet treat, or pop the ingredients for a punch together in a cute plastic bowl.
Enjoy Christmas, and even if you wake up on Boxing Day a little the worse for wear, at least you can go into January without a heavy festive debt hangover.
Kirsty Lamont is a director of Mozo.com.au which helps Australians compare credit cards, home loans, insurance and other financial products. Kirsty previously worked for Virgin Money in Australia and BankWest. As a consumer finance expert, Kirsty is planning on enjoying Christmas cheer without breaking the bank.
Link – Mozo site: http://www.mozo.com.au