The Difference Between Fitness and Weight Loss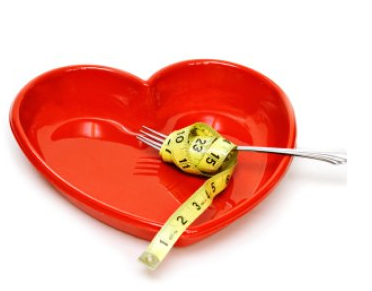 To me, fitness and weight loss are two very different things. Fitness is a holistic approach to your lifestyle, including exercise and diet. Leading a healthy, active life has many benefits and weight loss is just one of those.
There is no doubt however that most people start an exercise routine with the goal of losing weight. And this is an admirable goal! Just losing one tenth of your body weight will lower your cholesterol, lower your risk of heart disease and lower your risk of type 2 diabetes. It will make you mentally sharper, improve the quality of your sleep, and lower your stress levels.
The problem with having weight loss as your primary goal is if the weight doesn't shift fast enough, you might lose sight of the bigger picture, and be tempted to quit. So I recommend including other goals in your training program.
Here are some ideas how.
Go to your doctor and get your cholesterol, blood sugar and general blood work done. This way you'll start with some numbers, and you'll be able to measure your improvement against these. When you go back in three months and see your general health has improved, it will help you continue, even if your thighs still jiggle more than you'd like.

Get a heart rate monitor. Watch your fitness improve! Admittedly they can be expensive, so not everyone can do this. If you can't afford one, get used to taking your resting heart rate. It's a simple measure of fitness. The lower your resting heart rate, generally the fitter you are. You can also take your pulse during and after a workout. How quickly your pulse recovers – goes back to normal – is also indicative you're your fitness. The quicker your recover, the fitter you are. When you have hard evidence that your fitness is improving, it's easier to keep motivated with your workouts.

Set yourself strength goals. Instead of "I want to lose 10 kilos", or "I want to lose 10 centimetres off my waist", try "I want to be able to do 50 full sit-ups" Or "I want to do 10 push ups on my feet."

When you set these kinds of goals, you will gradually be getting stronger, you'll be building muscle and you'll be getting more toned. It won't take long to feel the benefits of that extra strength, and when you achieve your goal, you'll feel like a superwoman. You won't want to lose that feeling, so you will keep going!
Set yourself a distance goal. Whether you are walking or running, decide on a distance and a reasonable time to do it in. For example, I used the police entry fitness requirements. I wanted to run 5km in 25 minutes. Sadly, I never met this goal because Rheumatoid Arthritis struck. So I adapted it. Make it realistic for you.
While you are focussing on these goals, you'll be losing weight slowly, improving your muscle definition and feeling great. And you won't be obsessing on the scales, or with a tape measure, and getting depressed if those numbers aren't changing quickly enough.
It's not about making fast changes. It's about making lasting changes that you can work into your lifestyle. Changes that you enjoy and workouts that you look forward to. When you do all of that the weight loss and dress sizes will follow.
Neen Monty is NOT a personal trainer…but she's often called a gym junky, fitness fanatic and health nut. She's a single mother of two, and knows how challenging it can be to find the time to exercise. Since her diagnosis of Rheumatoid Arthritis five years ago, appropriate exercise has been part of her treatment regime and she is a firm believer in finding a form of exercise that suits your level of fitness, general health and interests.
She writes a blog about Rheumatoid Arthritis called Arthritic Chick and also runs a website selling Pilates DVDs.