Tips for Building Your Happiness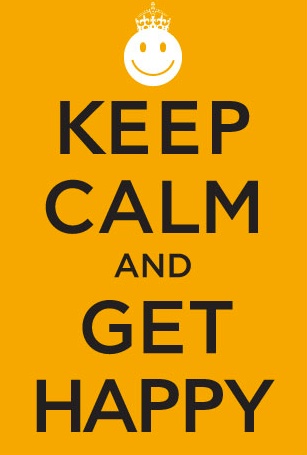 Are you a glass-half-full or a glass-half-empty kinda gal?
It seems that some people in this world were made to be happy, while others battle on a daily basis. Especially when you throw a teething baby or screaming toddler into the mix. Recent research blames our parents. And that's not counting the 20% of Australian's who will experience depression each year.
However, anyone can take simple steps to regain a positive outlook. There's no need to leave the good life for a lucky few. You can live it too. Simple lifestyle changes have been proven to boost our mood, even in cases of mild- to moderate depression. Here are some of the changes you can make if happiness is something you'd like a little more of.
Tips for Building Your Happiness
1. Clean up your diet.
Deficiencies in some essential vitamins, minerals and nutrients can lead to symptoms of stress, depression, behavioural problems and worse. A healthy diet (packed with nutrient dense whole-foods) helps our bodies to fight stress, and all of the nasty symptoms that come with it.
Here's an example of a healthy day:
– Breakfast of boiled eggs on toast or a natural muesli with fruit.
– A mid-morning snack of a piece of fruit and a few nuts.
– Lunch could be leftover frittata with some veges on the side.
– Grab a few carrot sticks and hummus mid-afternoon.
– For dinner, go for any source of protein with veges – salad, slaw, stir-fried….. the list goes on.
You can see, it's not a diet packed full of over-priced superfoods and unpronounceable ingredients. It's real food, eaten regularly, including plenty of fresh produce and protein.
2. Move more
Regular exercise has been proven to treat depression, especially mild- to moderate cases. All it takes is 30-minutes at a time, most days of the week. And if you're not depressed? It'll still make you happy.
Cardio, strength, boxing, circuits, pilates…. It all works.Here's why:
– Exercise increases seratonin levels. So we sleep better, eat better and feel better.
– A quality training session boosts energy levels.
– Training, especially training with friends, distracts us from our worries.
– Regular exercise increases self-esteem.
There's no need to get worried about what you do. All sorts of exercise will make you smile, not to mention the physical health benefits. The only rule is to exercise for at least 30 minutes, on most days.
3. Chill out.
Take a deep breathe. Picture all of your worries floating away on a cloud…. OK, so maybe you're one of many people who say that they can't meditate. But if you could dramatically improve your mental and physical health by sitting still for just 20 minutes a day, would you do it?
Science hasn't quite connected all of the dots as to how meditation boosts our happiness and our health, but it has proven that it does.
Follow these tips to get started:
– Sit somewhere comfortable. You'll need to sit upright, so that you don't fall asleep.
– Start by using short, guided meditations. Having a voice to tune into will help you to tune out from your own thoughts.
– Aim to meditate at the same time each day. Whatever time of day suits you best.
– Forget about doing it right – just do it.
If you like the idea of taking ownership of your happiness, but don't know where to start, why not join the rest of the nation this September? At www.springfitness.com.au you'll find a lifestyle challenge for the month of September. Spring includes daily exercise plans at beginner, intermediate and advanced levels, recipes for every meal, mini-meditation podcasts and happiness tips. All for just $30. And the best bit? You'll be helping others too. The profits from Spring are donated to On the Line – Australia's leading provider of remote counseling services.