Women Are Getting Labiaplasty To Look Good In Their Yoga Pants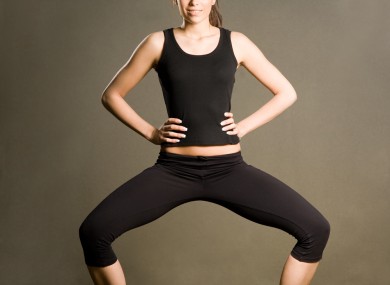 There is a growing number of women signing up for labiaplasty to reduce the size and "enhance the appearance" of their private parts, especially when they're wearing tight-fitting clothes such as workout gear.
According to the American Society for Aesthetic Surgery (ASAPS,) there has been a significant increase in the number of these tissue removal and restructuring procedures — an astonishing 48 percent rise in 2014 from 2013.
"More women are pursuing labiaplasty to correct labia-related issues that are interfering with their ability to perform sexually, to perform daily tasks such as exercise, or are merely causing discomfort," says Dr. Michael Edwards of ASAPS.
On New York's Upper East Side, Swift reports that a large number of his clients are motivated by wanting to look sleeker in so-called "athleisure wear," made from Lycra-like fabrics which often compress the area.
They are keen to avoid so-called "camel toe" or internal "twisting" when they're working out.
"The ubiquitous yoga pants that everyone is wearing are playing a big part in this trend," says Swift, who performs between three and five labiaplasties per week at the cost of between $5,500 to $7,500 each.
"For those whose labia are enlarged, they can make them feel uncomfortable and exposed," adds Swift. "One of my patients was particularly self-conscious doing Pilates in a leotard — so much so that she was afraid to do certain moves."
Another factor is women's growing desire to groom the more intimate areas of their body.
"If they are getting a Brazilian wax or laser hair removal, they can feel self-conscious about the look or size of their [labias],"says Swift.
"I am very happy with the result," says a mother of two, who underwent the procedure. "When it comes to that part of my body, it's a definite case of 'less is more.' "
Has the world gone mad? Are we now condemned to altering our bodies in order to fit into specific garments? So we need to enhance our backsides but reduce the size of our front! Oh brother, someone pass me a drink!
Photos courtesy of Google images