If You like Things Neat and Tidy, These Photos Will Satisfy Your Soul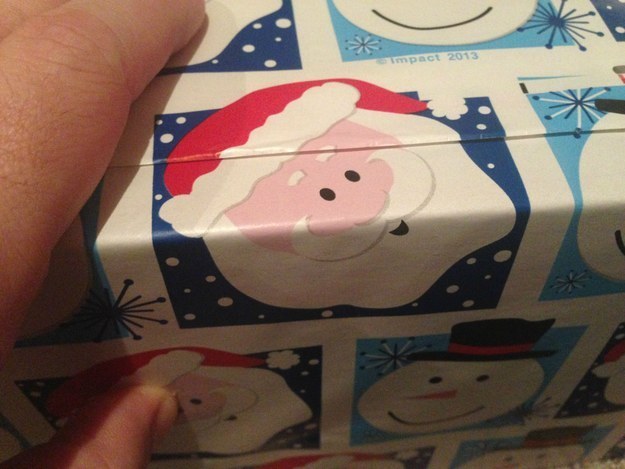 If You like Things Neat and Tidy, These Photos Will Satisfy Your Soul
Are you the type of person who likes everything to look perfectly aligned and in order? The type who arranges their pantry so everything is facing the front in neat and tidy lines? The type who adores Marie Kondo and has already folded all your tshirts using her method?
Then this might be the article for you because these images will speak directly to your soul and make you feel all warm and fuzzy and satisfied.
Check them out for yourself:
1. The way this snake slithers in line with the pavers

2. These tshirts have been perfectly folded to display the image on the front

3. This beautiful arrangement of coat hangers (the top shelf, anyway)

4. Just look at this pretty bag of lollies!

5. A Google Maps view of this intersection between arterial roads is breathtaking

6. The way the snow fell on this bench is simply perfect

7. The lemon and ice cubes in this drink couldn't be more precise

8. Someone certainly had fun playing Tetris with these frozen potato shapes

9. My eyelid might be twitching ever-so-slightly, but this wrapped gift is nicely done

10. Whether this shelf has a natural bow in the centre or not, the way the books are aligned is utterly marvellous

11. Imagine getting the fuel bowser to line up this perfectly!

12. The way these chairs are stacked in their special holder

13. Have you ever seen peanut butter come out of the jar so beautifully?

14. This traffic cone fits brilliantly into the paver spot

15. One of our own obviously works at the gum company designing the packets of chewy

16. Just look at these perfectly aligned shopping trolleys!

17. Time to start buying books not for their content but for their aesthetics!

18. The way these boxes fit perfectly in the back of this truck

19. These pancakes could not be more sublime

20. The way this can of Coke fits into a glass makes it look like someone's unpeeled it!

21. Perfectly separated grapes fit beautifully in this container

22. These cheese slices fit on the bread so superbly

23. The way this aisle at Woolies has been arranged is utter perfection

24. A walking stick perfectly aligns with the mantle — impeccable

25. The way the print on this tie lines up

26. The sheer genius of this staircase with built-in ramp

27. What a joy when your wrapping paper lines up just so

28. It's like they were destined to be parked just that perfect distance apart

*sigh*
Source: Imgur