A Load of Old Crap!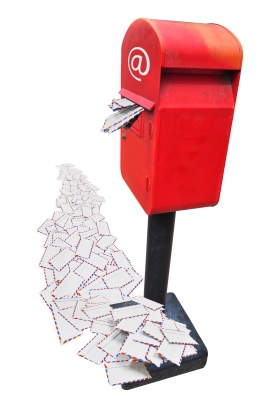 I do not consider myself to be a particularly lucky person.
I don't think Hubbster and I have ever won anything over $20 in our erratic tatts lotto career. The fact that this just about covers the price of the winning ticket explains why we only participate sporadically.
Sure, I did recently win a year's supply of tampons, but I can't help but wonder if that was perhaps because I was the only person who entered. Who knows? Who cares? Not only are they super-comfy, but Miss De Jour is owned by a woman (and let's face it if anyone is going to profit from menstruation, who better than a woman?) but according to Hubbster they also make great ear-plugs during feral hour! I haven't had the heart to tell him their true purpose.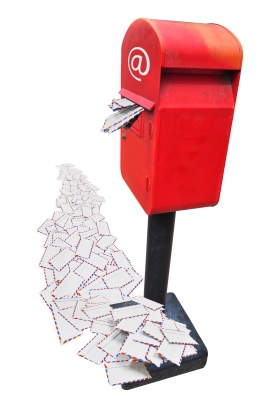 Anyway, (moving swiftly on) whilst checking my emails yesterday I suddenly noticed the huge amount of junk which hotmail had very kindly filtered into a separate junky-spammy-crap folder for me. Considering hotmail automatically deletes messages after seven days (if you haven't marked them as safe), it seemed to me that seventy-four messages was quite a sizable amount of crap.
So, I clicked across to the junk file and scrolled through the list of subject titles.
Wow!
It turns out I'm not as unlucky as I thought!
The resume (which I didn't send) has been accepted! And according to no less than five other subject headings I have been selected for 'the job!' The mind boggles as to what 'the job' could possibly be, but I fought my curiosity and hit delete.
Apparently, I NEED some bloke called Paul just as much as he NEEDS me, which (as I deleted him from my junk folder and my life) I decided was not a great deal at all! Since I've managed this far without you Paul, old mate, I might just take my chances. No hard feelings, eh? It's not me…it's you.
Not only is Viagra available to me in just two days, (lucky me) but someone else has promised to enlarge my manhood! Now, that would be a transformation of miraculous proportions. But, how could I resist when it is a 'proven fact that women love stallions!'
If all of that isn't enough, I am in the running to win $16,000 worth of groceries, could be a millionaire by Christmas, and Bob has also sent me a deeply private message!
So you see, it seems I am lucky after all. I'm very lucky to have a junk folder. Long live the spam filter!
Do you have anything interesting in your email junk folder?
Image: Patchareeya99 / FreeDigitalPhotos.net