Giving Hubby the Big Bash – T20 Style!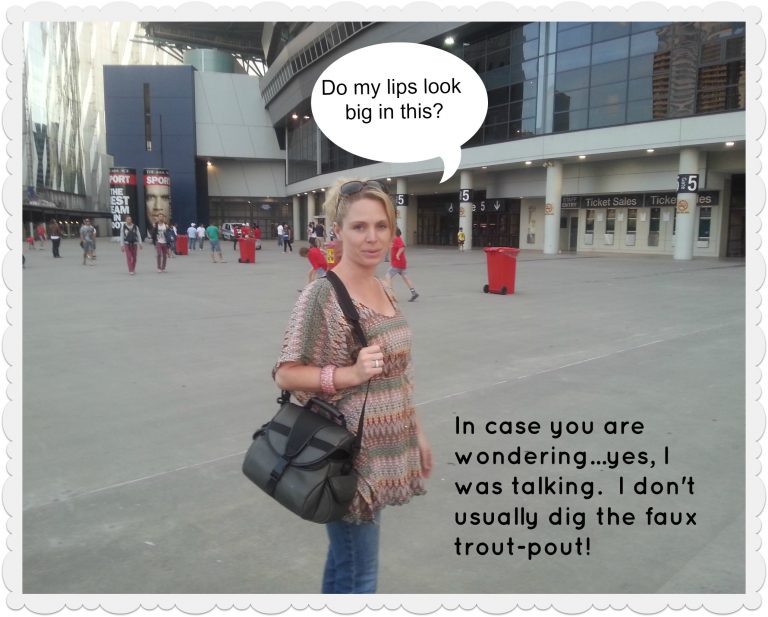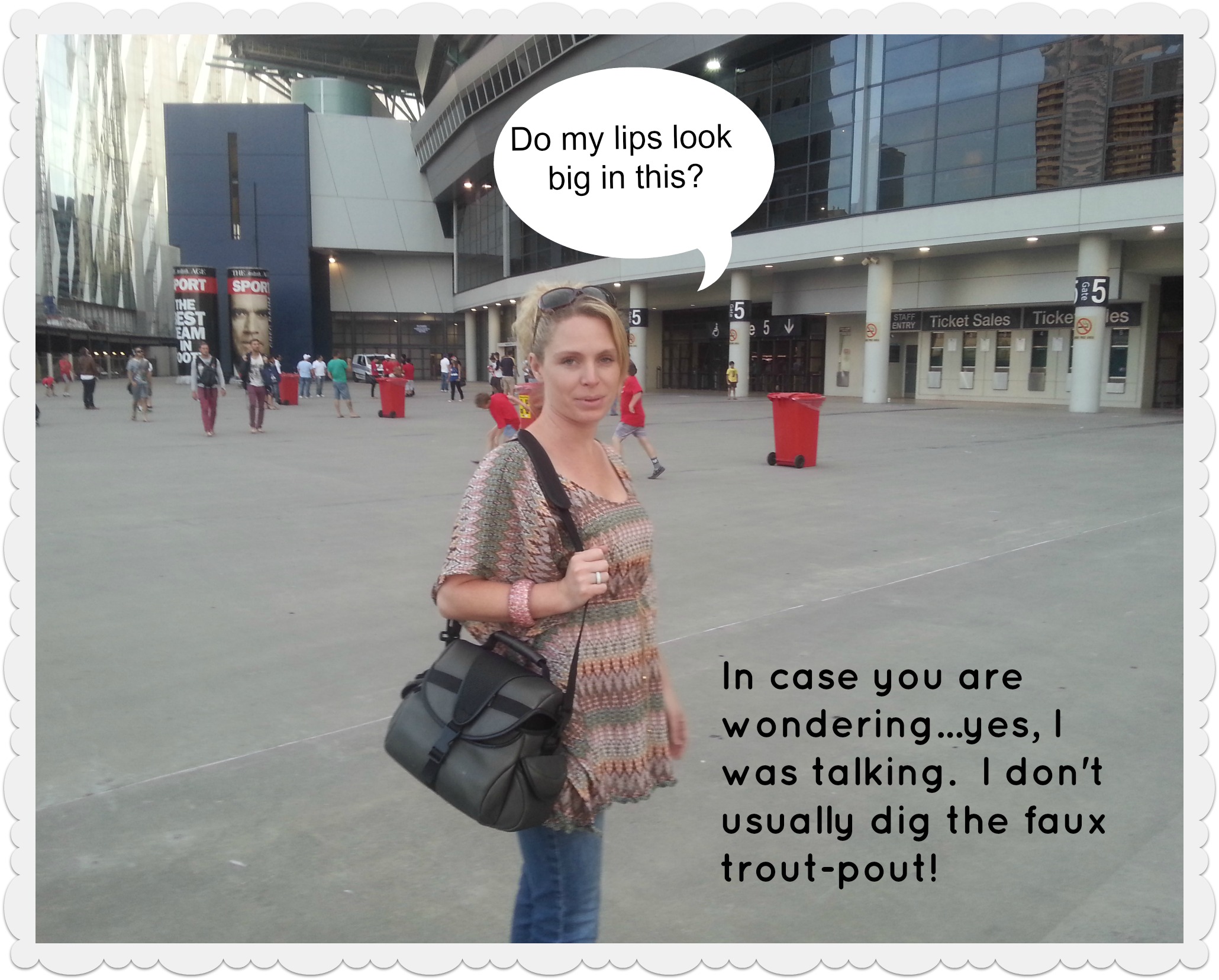 Those that know me, and that frequent my blog or Facebook page, (particularly during the cricket season) will no doubt be shocked and more than a little puzzled to hear me talking about the fabulous night out that Hubbster and I had at the KFC T20 Big Bash Leagueat Etihad Stadium yesterday. More often than not I am bemoaning talking to the back of Hubbster's head as he is glued to the TV screen watching the latest game – any game – as long as it is cricket. I am not fond of monosyllabic answers and even less enamored with grunts, and so, sadly cricket and I have had a somewhat rocky start in our relationship. And I'll be honest, it doesn't help that up until last night I had absolutely no idea about the rules, the scoring, the terminology….WILL YOU JUST TURN OFF THAT GODAMN TV AND HELP ME WITH THE KIDS!!!
So, when offered tickets to watch the Melbourne Renegades and Brisbane Heat play, I decided to welcome the opportunity to get to know cricket a little better with open arms…and what better way than to start with a twenty20 game? Short and sweet! (Besides, when it's school holidays and you have been largely house bound with three small children you NEVER look a night-out-gift horse in the kisser!
It was a beautiful warm Melbourne evening, and I was sitting in awesome seats sans kids, with a cold beer in my hand and Hubbster at my side. It is true that I may have had a change of heart about cricket even before the first bowl was even bowled, for all of these reasons outlined above. There is just something about the atmosphere at a live event that whips up your interest and alights your senses.
Everything from the children waving and banging their red hot sticks about, to the giant beach ball being bounced around between spectators, to the Mexican wave (that did over nine circuits of the stadium before I lost count) – all made for a night of non-stop action and excitement both on the field and off.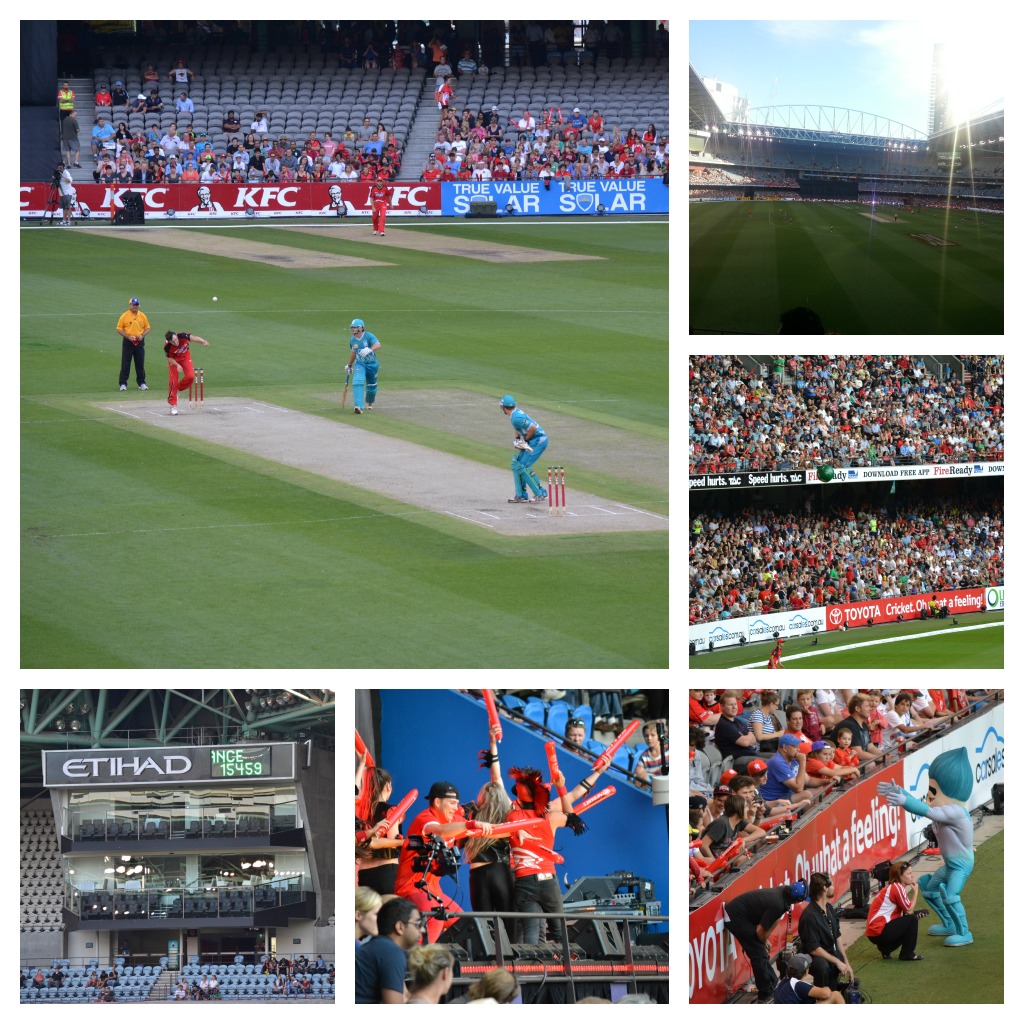 So, you could say that my relationship with cricket has been restored, or maybe ignited is the better expression? (Even though Melbourne Renegades lost to the Brisbane Heats…but lets not dwell on that!)
I'd go to another match in a heart-beat, both with or without the kids. (I know I never thought I'd say that either.) Although, when it comes to watching an all-dayer (and the back of Hubbster's head) on the TV…well, let's just take each ball we're bowled at a time, eh?
Prices have been set to ensure the league offers affordable, family-friendly entertainment. A general admission family ticket (2 adults and 2 kids) is competitively priced from just $42.50. Fans looking for a nightout with friends also get great value for money with single matches general admission tickets from just $20 for an adult, $5 for a child and $12 for a student. It's T20 for $20.
For more information on fixtures and tickets please visit http://www.bigbash.com.au
Disclosure: I received complimentary tickets to the KFC T20 Big Bash. However all thought and opinions expressed here are my own.