Go Wild Online with WilderQuest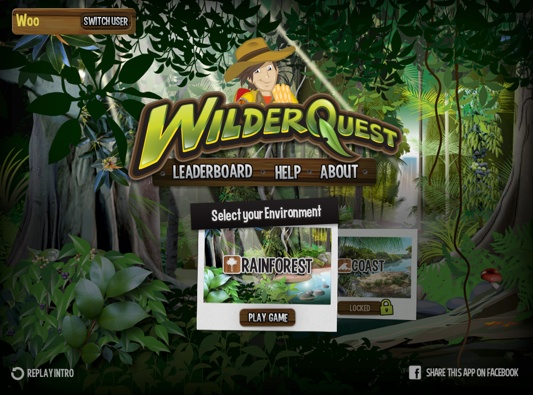 Sponsored post
It was late last Summer, and I was sitting at the outside table drinking tea and gossiping with a friend I hadn't caught up with for almost a year, whilst our children played noisily in the paddling pool.
"Muuuuum," Bubble called approaching the table. "I'm tired. I don't want to play anymore. Can you put that song on Tootube for me?"
"Not now honey," I told her gently drying her off with a towel. "We are getting some fresh air and playing with our friends at the moment. We can look at the song later."
"What's Tootube?" my friend asked quizzically.
"She means Youtube," I laughed. "She's been learning a song on the iPad."
"Oh," my friend said, her expression suggesting she may have just stepped in something unpleasant. "You're one of those Mums are you?"
I searched her face for some hint of humour. There was none, and I was, rather taken aback. But unwilling to justify my parenting choices to her I gave her a huge smile, and I replied enthusiastically (as if I had misunderstood her horror for awe) "Oh yes, most definitely."
The truth is that I am always very careful about the time I allow my children to spend on any electronic devices (including the TV) and I am choosy about the games I let them play, and the sites they visit. Whether we are on the iPad or on the laptop, I look for educational games that we can play together to aid learning, or to compliment a topic they may be studying at school or kinder…and of course, there are times I admit, when I just want ten minutes peace to put away the groceries, make a cup of coffee or unpack the dishwasher. (Okay you got me, I never want ten minutes to unpack the dishwasher, I avoid it like the plague…what I really meant was ten minutes to check my Facebook account!)
WilderQuest
I am always keen to hear about and share my experiences with apps and websites that engage children in such a fun way that they have no idea they are even learning, so I was very keen to try out WilderQuest with my children.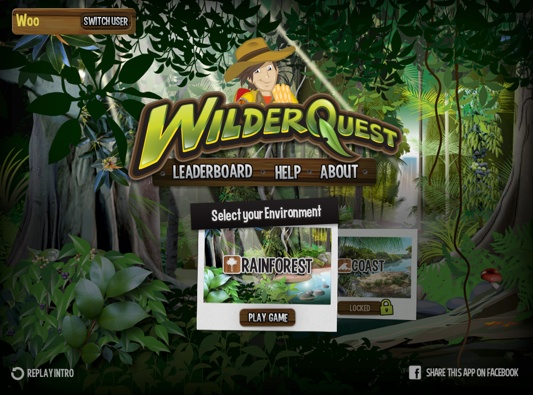 WilderQuest – is an initiative of the NSW National Parks and Wildlife Service (NPWS) designed to help children (aged 5 – 12 years) find out more about the natural world, ignite a love of nature, and also motivate them to explore the great outdoors safely. A game that not only inspires kids to get active and get outside, but also encourages respect and care for our environment is already kicking goals in my book!
Children are guided by Ranger Sam through their own adventure to discover national park ecosystems – from rain forests to coastal regions – looking for traces of animals, and collecting images and facts about Australian flora and fauna.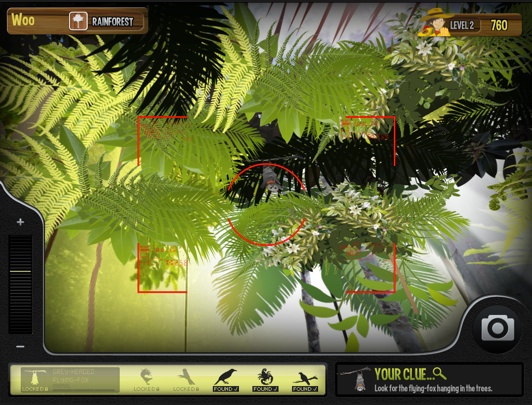 Exploring the rainforest through the lens of a camera offered the children a fun and unique playing experience that actually required them to get up, turn their body 360 degrees, moving the iPad up and down and all around to scan for animals and take their photograph. It even has a zoom function for getting close up and personal with the host of friendly native animals.
I rate playability very high on this game. It required the children to concentrate, keep their eyes open for clues and listen for audio clues too (eg. animal sounds), but it wasn't so hard that they got fed up of it either. The visual cue of the rangers board showing locked and unlocked areas of the game kept them very motivated to keep playing too. What else could be behind that locked sign? They simply had to find out!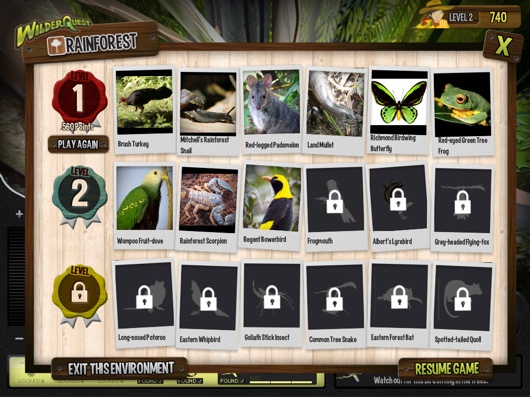 After locating and snapping an image of an animal, players are invited to learn more about that animal, via video (which is especially great for those who are unable to read but still interested to learn) images, facts, animal sounds audio, and also a list of which national parks your child can visit, to put their online experience of exploring into practice in nature. WilderQuest Discovery activities in easily accessible national parks are conducted by NPWS rangers, to compliment your child's learning, and offer a unique exploring adventure in real life!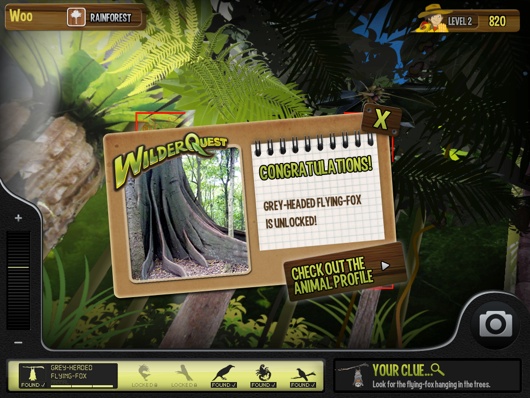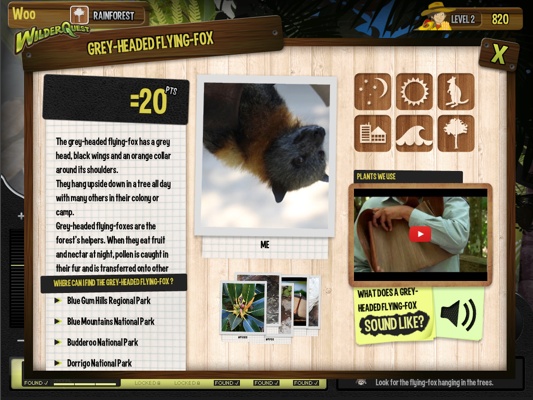 Unfortunately, we don't live close enough to any NSW parks to make a visit viable (any time in the near future), but we have been inspired by the coastal environment in the game, to layer up the winter woolies, and take the children to some rock pools over the weekend, and see what we can discover there!
Your little explorers can join in the adventure too. You can visit the WilderQuest website to learn more about the program and play the game or download the Free iPad app.
And don't be shy to share your experience with them on the WilderQuest Facebook page.
WilderQuest – It is exactly the kind of iPad app that makes me very glad that I am 'one of those mums!'
Disclaimer: This post is sponsored by Wilderquest. However all thoughts and opinions expressed are my own.