Hot Tip: Save Money Before the EOFY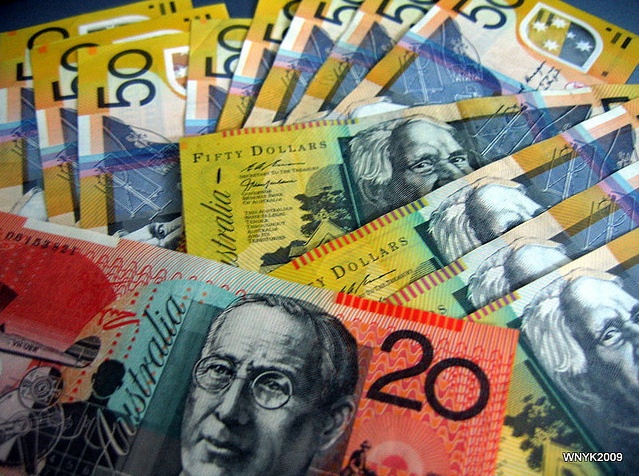 Sponsored by Australia Post
It's been one of those months! You know the ones I mean.
One of those months when all of the BIG bills seem to come in all at once, the rego for the car, car insurance, rates, and of course the usuals continue to roll in, and before you know it, the kids are holding out their hand for karate lessons, dancing, footy…will it never end?
Then just to top it off, Melbourne decides to put on some lovely heavy rain non-stop for a week, whilst my laundry basket continues to grow, and I find myself silently (and occasionally not so silently) cursing Hubby for 'fixing' the knocking noise in the clothes drier last winter. True, it doesn't make that dull thudding noise anymore, but that may be because it is still in pieces! It's pretty safe to say that its noise-making-clothes-drying days are over. Whilst we may be saving money on the electricity bill, I'm afraid I am running short on clean socks and sanity!
So between hanging washing around my house in an effort to dry it, promising myself that I will make it to the hairdressers sometime this year, and planning budget family meals, I have been assessing our family finances to see where else we can save money.
I'll admit, when it comes to this kind of thing, I'm usually very good at making up excuses why I'm too busy. There is nothing that strikes the fear of boredom into me quite like sitting on the phone trying to find a company that can give us a cheaper deal, be it electricity, phone bills, insurance etc. Which is why I usually palm those jobs over to Hubbster, if possible.
But when I heard that Australia Post Car Insurance is offering a 20% discount to everyone who purchases car insurance online before 30th June 2014, I'll be honest…I saw that new clothes dryer looming ever closer in my future!
If like me, you are looking to get your finances under control before the end of the financial year, I recommend checking it out. Getting a quote is really easy, it takes less than 2 minutes and is great value for money You don't even have to sit on the phone, you can fill out the form online…and it might just be the savings you need, and right now, every cent counts, doesn't it?
If you could make savings on your car insurance, what would you spend it on instead?
Disclosure: This post is sponsored by Australia Post.  All thoughts and opinions are my own…and guess what?  I have my new dryer! 
Image credit: Flickr William NG