How to Add Photo's to Your Blurb Project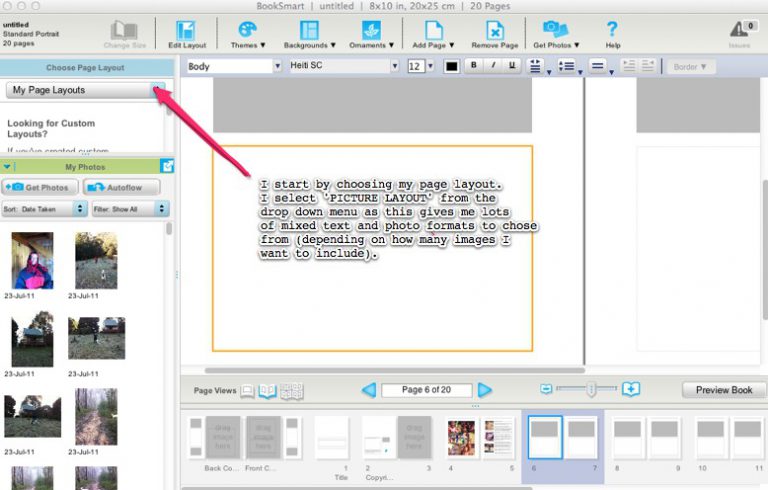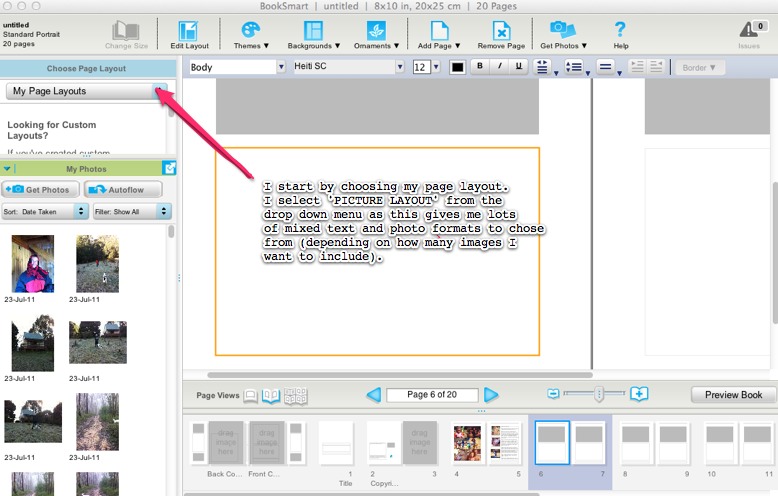 It's another glorious day here and we are about to bundle the children into the car, for a flying visit to the beach to have a splasha nd build some sand castles, before it gets too hot!
But before I go, I just want to share a few tips on getting started on your Family Diary, for those of you who have decided to use the Blurb Booksmart program.
Here is a quick run down on inserting images into your book.
Step One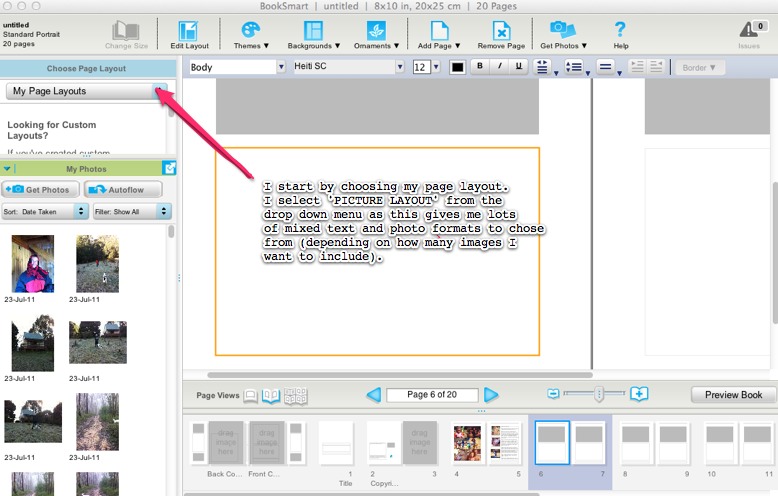 Step Two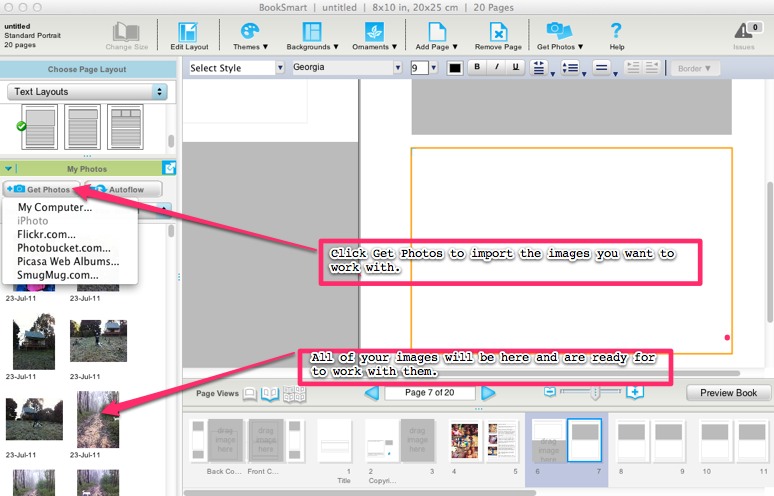 Step Three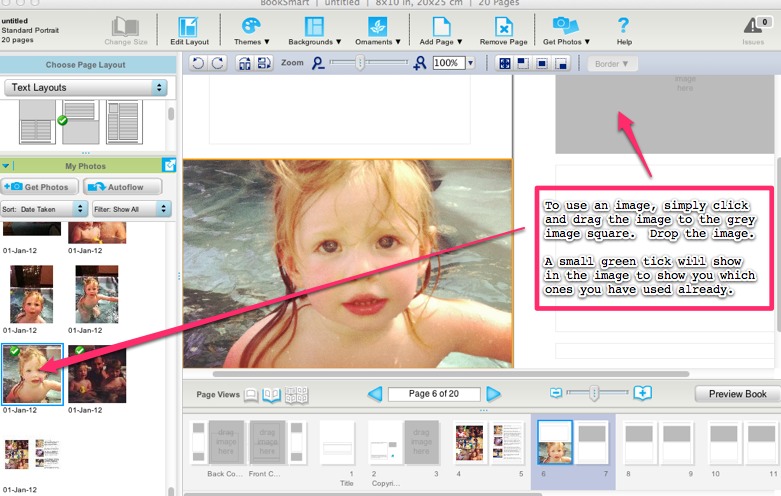 I hope that helps!