Recipe: Carrot and Walnut Cake with Philly Frosting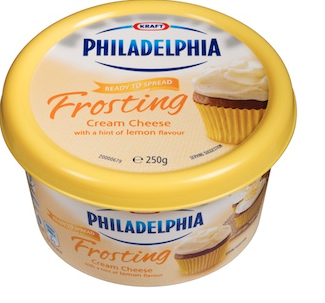 Last Saturday night Hubbster and I enjoyed our first night out together in…well, it's so long, I forget when the last time was.
Along with the rare treat of being able to pack the children off to Nana and Grumps house for the evening, comes the added bonus of leaving the next morning when we pick them up, with three children plus a bag of fresh veggies handpicked from Nana's garden.
And if there is one thing that a bag of carrots says to me, it's CARROT CAKE, particularly because I was still waiting to try out the Philadelphia Cream Cheese with a hint of lemon, which has been sitting in my fridge since I received a cooler bag full of their new products to try.
FYI, the Thai Green Curry (Cream for Cooking) rocks my world. (The kids even like it!) and we are making cupcakes with the Philadelphia Cadbury's Frosting this weekend to take to a friends place.
Yes! Philadelphia and Cadbury's! Match made in heaven!
So anyway…what was I saying? Oh yeah, carrot cake…
Recipe: Carrot and Walnut Cake with Philly Frosting
Prep Time:
20 minutes
Cooking Time:
1 hour 15 minutes
Serves:
8
Ingredients
1 3/4 cups SR flour
1 ½ teaspoons cinnamon
½ teaspoon nutmeg
½ teaspoon bicarbonate of soda
1 cup brown sugar
2 ½ cups grated carrot (approx. 2 carrots)
½ cup chopped walnuts, or pecans
3 eggs
1 cup vegetable oil
½ cup well drained crushed pineapple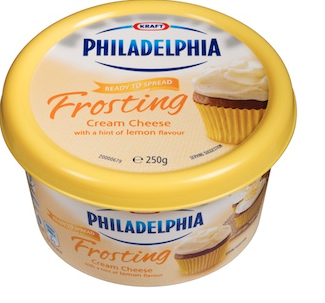 250g PHILADELPHIA Frosting Cream Cheese with a hint of Lemon flavour
Walnuts, extra for decoration
Method
1. SIFT the flour, spices and bicarb into a large bowl, add the sugar, carrot and nuts and mix well. Whisk together the eggs; oil and pineapple then stir through the dry ingredients until well combined. Pour into a greased and base lined 20cm round cake pan.
2. BAKE in a moderate oven 180°C for 1–1¼ hours or until cooked when tested. Stand 10 minutes before turning out onto a wire rack. Cool.
SPREAD the cake liberally with the PHILLY Frosting and sprinkle with the extra nuts. Slice and serve immediately.
For more Philly inspired recipes visit the Philadelphia website.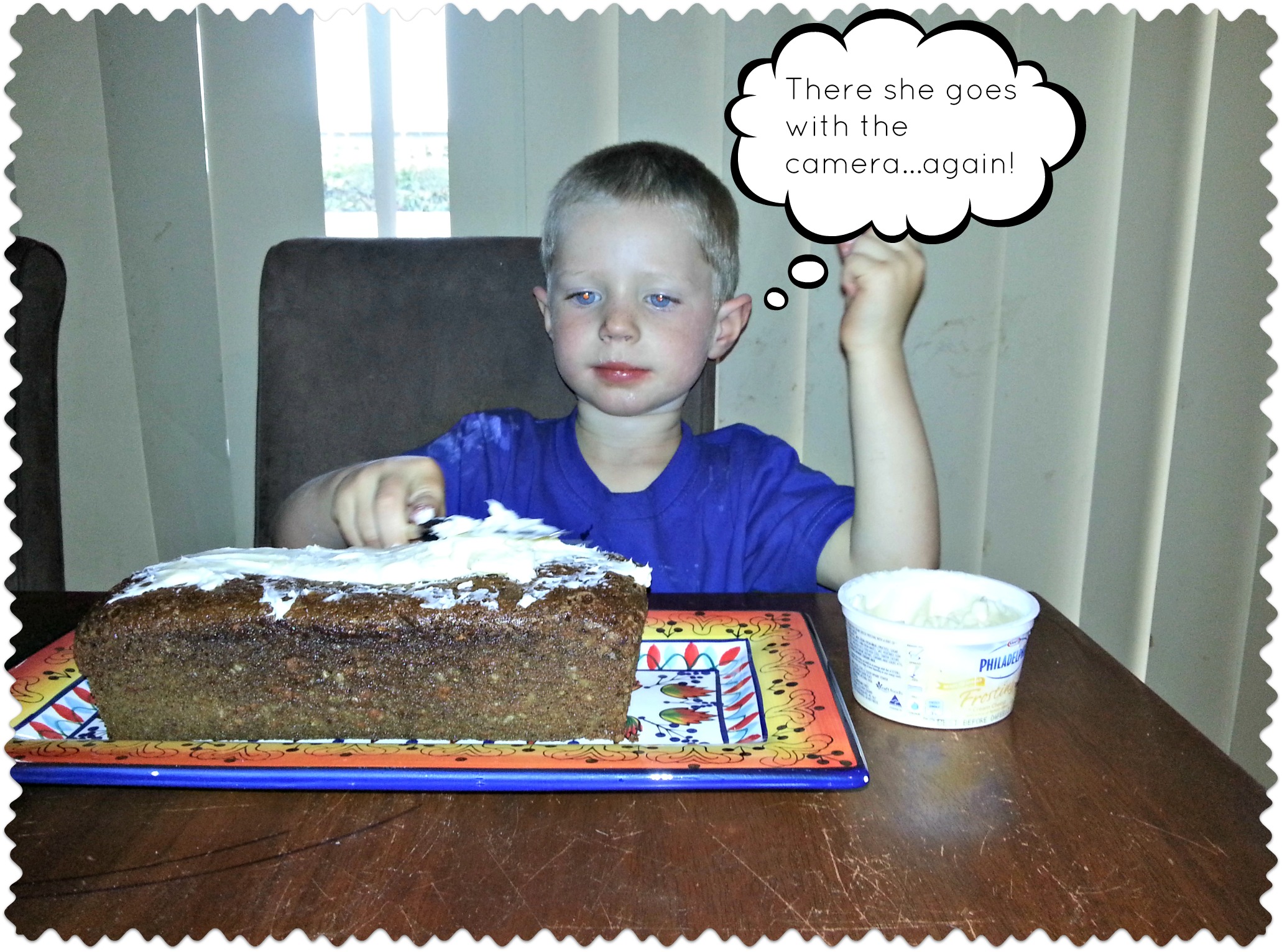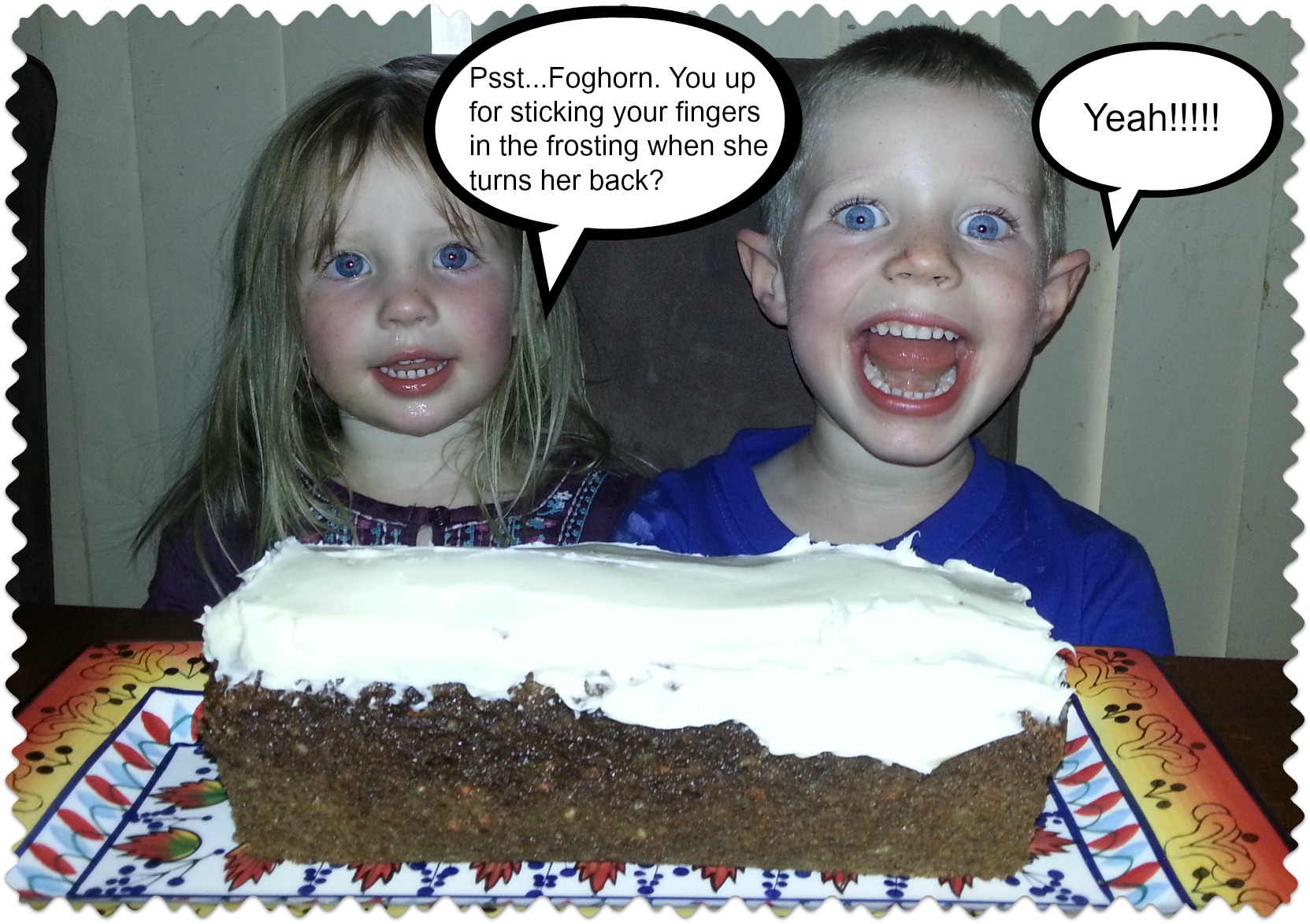 As you can see, we kind of skipped the extra nuts on top step, because I knew that if I turned my back for even a second, Bubble and Foghorn would be gouging their little mitts into the frosting! And we used a loaf tin, instead of a round one 'cos… well, Master Baker I am not, and that is all I could find in my cupboard!
The frosting was really easy to spread, and… um… very hard to resist! The refreshing flavour of the lemon mixed with the smooth creaminess of the Philly cream cheese was delicious! Hubbster who usually doesn't have much of a sweet tooth agreed to 'try a small slice' of the carrot and walnut cake, to give me the verdict on the frosting. Needless to say, he was soon cutting himself another, much larger slice (more of a slab, in fact) which I suspect was more to do with the frosting than my baking skills!
The 250g tup is suitable for frosting approximately 12 individual patty cakes or a 20cm sized cake, and in my opinion perfect to have in your fridge on hand in case of unexpected play dates or visitors.
Have you tried any of the new Philadelphia frostings or cooking creams yet?
Disclosure: This is a sponsored post. I received payment and product from Philadelphia. However, all thoughts and opinions are my own.