Spring: Time for Some Toe Cleavage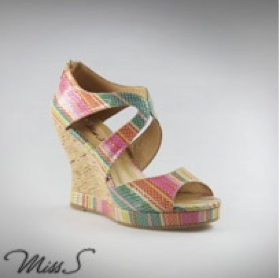 Finally it looks like Melbourne is putting on some spring-like sunshine. Which means that it high time I put away my comfy flat boots, de-fuzzed my winter legs and slipped into something more fitting to usher in the new season.
And not unlike Kath and Kim, call me flirtatious, but I am partial to flashing a bit of toe-cleavage!
So…my search for some new footwear has begun in earnest. But in my usual 'can't-be-bothered-with-the-headache of-shopping-with-small kids' style I've turned my window shopping attention online. This year I'm determined to step away from the practical (aka boring) choices I have made over the past six years since becoming a mother, and having to carry a small child or push a pram. No plastic thongs for me this year. I'm going to treat myself (and my tootsies) to something with the WOW factor.
Now, I may come across as the kind of person that lives under a rock when I tell you this, but I had no idea that I could shop all of my favourite shoe shops online in one place. Instead of trekking with the kids around Westfield and attempting to try on a pair of shoes in between nagging for food, impromptu and urgent toilet breaks and questions to the effect of "Are you done? Can we go home yet?" instead I headed to the Westfield website. Better still shipping is free so no extras added on at checkout. Huzzah!
So, I've made a somewhat eclectic wish list of my favourite women's footwear. Wanna take a peak?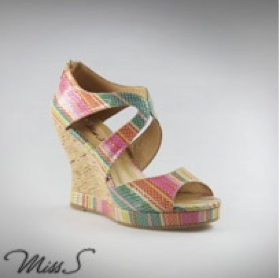 Check out these pink, green and nude wedge sandals. I am all set to embrace the pastels this season and as a longtime lover of boh pink and green, there are a number of things in my wardrobe I could easily wear with these, including my gorgeous new 'granny top' (as Hubbster called it!)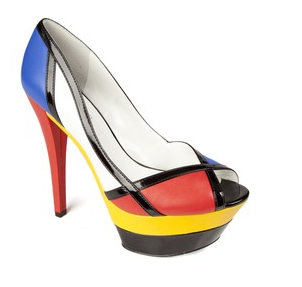 How fab would these look with a pair of coloured cropped jeans? They are fun and funky and I absolutely adore them!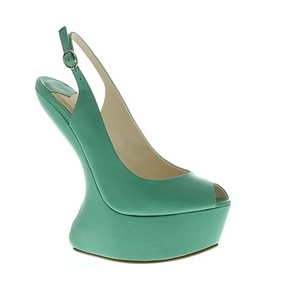 You know how everyone has 'a colour?' The colour that just brings out that certain je ne sais quoi and makes them pop. These are my colour. What do you think? I am totally digging the sexy shape…although I'd like to see someone else trying to walk in them before purchasing – just so that I know it is humanly possible. They are womens heels…um…without the heels! I'm tempted though…I'm really tempted…and they have a gorgeous pair in gold too that have Christmas party written all over them.
Speaking of gold…feast your eyes on these babies…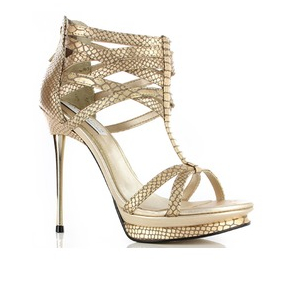 And finally…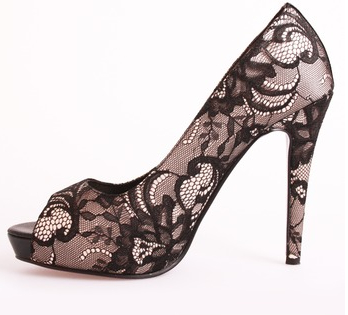 Peep Toe Miss Chaille from Vivid
These would be the perfect accompaniment to the LBD (and yes…I have quite a number of those in my wardrobe).
Hmmm…it may be time to stasrt saving for a spring shoe splurge.
What do you think of my selection? Will you be adding a new pair of shoes to show off some toe-cleavage this spring?
Sponsored post