2 Reasons Why Women Have a Responsibility to Maintain Their Figures for Their Husbands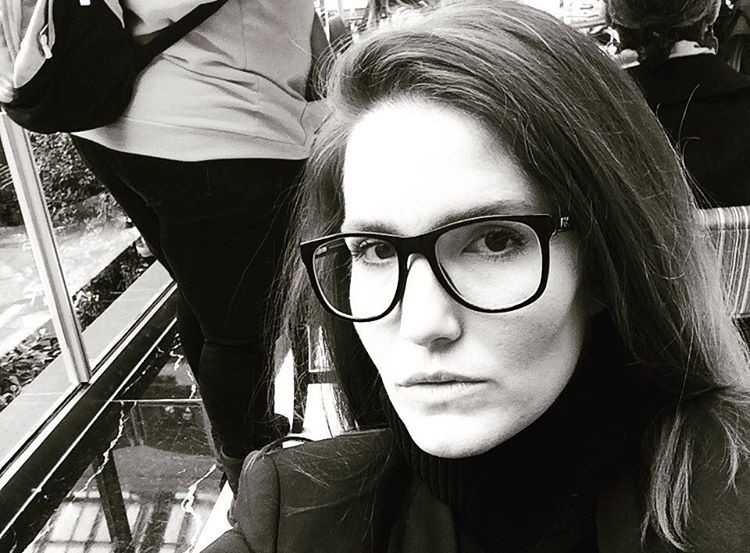 2 Reasons Why Women Have a Responsibility to Maintain Their Figures for Their Husbands
A conservative writer in the United States has penned an anti-feminist essay imploring women to keep a slender figure, dress in flattering styles and wear lipstick and perfume for the sole purpose of keeping their husbands happy and interested.
Inez Feltscher, an education policy analyst who lives in Washington DC, argues that women should ignore the "pack of feminist lies that make both men and women unhappier".
She is 29 years old and has been married to husband Jarrett Stepman for less than a year.
I know, I know, that's the part where I giggle-snorted too.
The writer, who describes herself as a 'habitual snowflake triggerer' on Twitter, claims that there is "one truth that is particularly difficult for our genderless, sexless culture to accept", which is "that a selfish, 'be yourself' attitude" being a "good prescription for marital bliss" is one of the biggest lies of our time.
Instead, Ms Feltscher appeals to women "to consider your husband's happiness, and how important your physical appearance might be to him." That "making an effort to please the man you married is not an act of sisterhood betrayal," it's just "honouring your husband's masculine nature and the desires that come with it". She argues that keeping fit, slender and attractive "is one of the best gifts you can give the man you love."
She does go into a few reasons why she believes this, stating that men and women are different and that men are more visual creatures and yadda yadda yadda. But her point remains clear:
A man's desire for an attractive wife is more important than a woman's sense of peace, positive body image and self-esteem. How the woman feels about her own body is not important, because it is only her husband's opinion that matters if she wants her marriage to be a happy one.
Here are two reasons why women have a responsibility to maintain their figures for their husbands.
They fucking don't.
This is a load of horse shit.
If you want to maintain your figure for yourself, I applaud you. Taking control of your own health and well-being is important and not always easy to do. The benefits of looking after yourself physically and emotionally are enormous and will ensure that you will be the best version of you that you can be. Which in turn will make you a happier and healthier person to be around and will no doubt bring a new energy to your relationships. I am not denying that.
I'm also not denying that men wouldn't appreciate a fit and healthy mate. Wouldn't we all?
But there is one vital piece of the marital puzzle that this woman is quietly omitting from her misogynistic think-piece.
Unconditional love and acceptance of your life partner.
If you think your man will lose all interest in you because you've gained a few kilos over the course of your relationship, then I'm afraid that you've picked a dud. That is on you, lady. Only a giant douche canoe would judge his wife so harshly on how her body looks.
Most men would never want their partners stressing over their weight and body image — this is surely a good recipe to bring more negative energy to into the relationship. I'm sure most men think their women look fantastic just the way they are, especially when they're naked. There is nothing sexier than a confident woman who feels good about herself, no matter what her body looks like.
It's already hard enough for women to feel comfortable in their own skin, they don't need the added pressure of the well-being of the entire marriage as well as the unrealistic expectations from their partners as well.
This overly simplistic view of what constitutes a happy, long-lasting relationship is delusional at best.
Your ability to maintain a thigh gap is not going to fix an unhappy marriage. And if you think it would, then perhaps your choice of life partner wasn't that great to begin with.
Source: Instagram/Inez Feltscher