60 Minutes: Baby Gammy's 'Parents' Share Their Side of the Story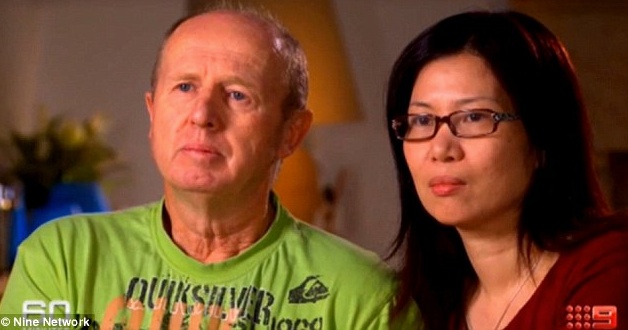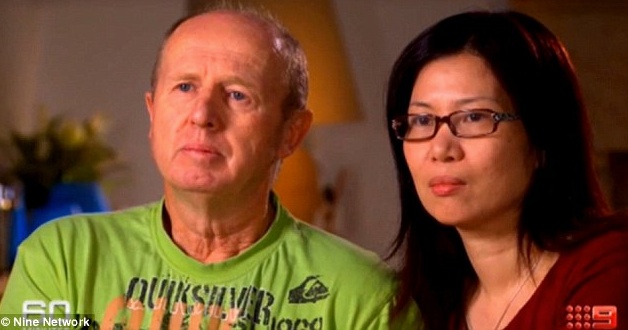 60 Minutes: Baby Gammy's 'Parents' Share Their Side of the Story
If David and Wendy Farnell, the couple that 60 minutes interviewer Tara Brown referred to as Australia's most hated couple, had hoped to quiet the media and the Australian public with their side of the alleged 'abandoned-Gammy' story, it is pretty safe to say that they have failed. After the interview that incited many to boycott the Channel 9 show after concerns that the couple from Western Australia might profit financially from the publicity, many viewers were left with many more questions than answers.
Channel 9's response: Donation to the charity Hands Across the Water, which is raising money for Gammy's ongoing treatment and care.
In a new twist in the story, Lindsay Murdoch reported today in the Sydney Morning Herald that Thai surrogate Pattharamon Janbua who gave birth to twins Gammy and Pipah in December 2013 has revealed that Wendy Farnell who has been portrayed as the biological mother, did not supply the egg.
"Yes the sperm came from [Mr Farnell] but the egg did not belong to the Chinese woman."
According to Pattharamon Januba the egg came from a Thai woman from the surrogacy agency.
This information however had not come to light at the time of the 60 minutes interview: Tara Brown, looking visibly stressed and distraught at times during the interview tackled the issues of why the couple had seemingly abandoned their son, as well as Mr Farnell's conviction for sexual abuse of 2 young girls under the age of 10.
Many viewers took to social media to express their outright disgust at the couple, with many more saying they could not continue watching the interview.
When quizzed over their decision to leave Thailand with only their daughter, Mr Farnell explained that as soon as Pipah seemed better (having been born premature the twins' organs and lungs were underdeveloped) he and his wife went to the Australian Embassy – concerned that their visas were running out.
Tara Brown: Why didn't one of your stay and fight for your son? How many times have you called to see how your son is?
David Farnell: None.
When asked if they applied to extend their visa – the answer was no.

Tara Brown addressed the couples alleged disassociation from Gammy at the hospital, saying that the surrogate mother had reported that the couple didn't look at their son, didn't hold him, didn't buy him milk or take any photographs of him.
The couple countered this claim by asserting that they were not allowed to take photographs in the hospital.
Tara Brown: Did you ask if you could?
David Farnell answered, "Yes" and Wendy Farnell answered "No."
Despite Mr Farnell's claims that he and his wife miss their little boy, viewers of the 60-minute interview expressed their suspicion of Wendy Farnell's lack of emotion throughout.

David Farnell: I come home from work some days and Wendy has dressed our little girl in blue because she wants to remember him.
But the question that many of us had tuned in to hear the answer to was how safe is baby Pipah?
Tara Brown: As a convicted child sex offender, what right do you have to have access to young children? Can you categorically say that as she gets older she is safe?
David Farnell: I have been convicted and I hang my head in shame and I am deeply regretful. I am very, very sorry…I can run and I can hide and change my name…but I thought, no, I need to face everybody…take responsibility for what I did…I copped abuse, and a lot of other horrible things…and I will continue until I can hold my head up high, and I think I have done that.
David Farnell: Everybody hates sex offenders, they are the lowest of the low – not even worthy of breathing…and I know that I've tried so hard to be a good person…
The overwhelming response from Australia has been to question David Farnell's on-air tears and claims to be a reformed paedophile. Tara Brown even says during the interview: "I've spoken to paedophiles who say they will always be paedophiles. They are powerless to stop it." She goes on to remind Farnell and viewers that his conviction was not an isolated case. He groomed and abused young girls aged 7 and 10 years old over an extended period of 10 years, whilst also being the father of 3 young children of his own.




Did you watch the 60 Minute interview of baby Gammy and baby Pipah's 'parents?' What were your thoughts?