A Schoolboy Missed the Bus and Wrote His Mum a Hilarious Letter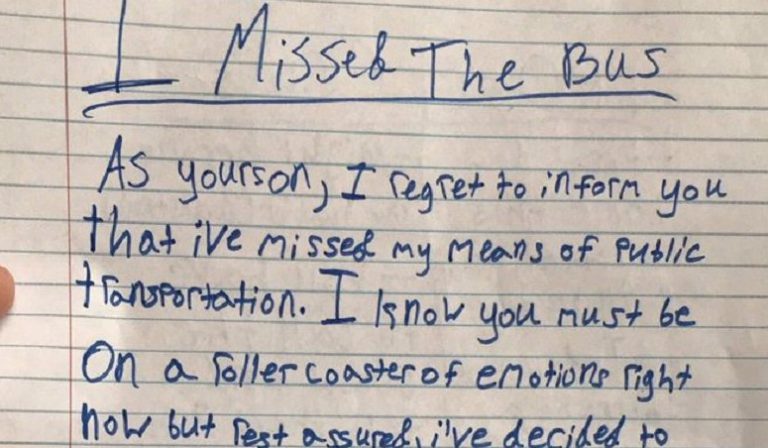 A Schoolboy Missed the Bus and Wrote His Mum a Hilarious Letter
Do you ever have one of those days when everything seems to go wrong? The Bangles sang about this kind of bad day back in the 80s. These are the days when you wish your bed was already made, right?
A schoolboy from Ohio in the US had one of those days to the point where even his hair wouldn't sit right. Then he missed the school bus. Fearing his mother's wrath, he wrote her a hilarious little letter explaining the circumstances of his terrible morning, which has, predictably, gone viral on Twitter after his sister shared it.
She writes: "Never forget the time my brother missed the bus and wrote my mom this note"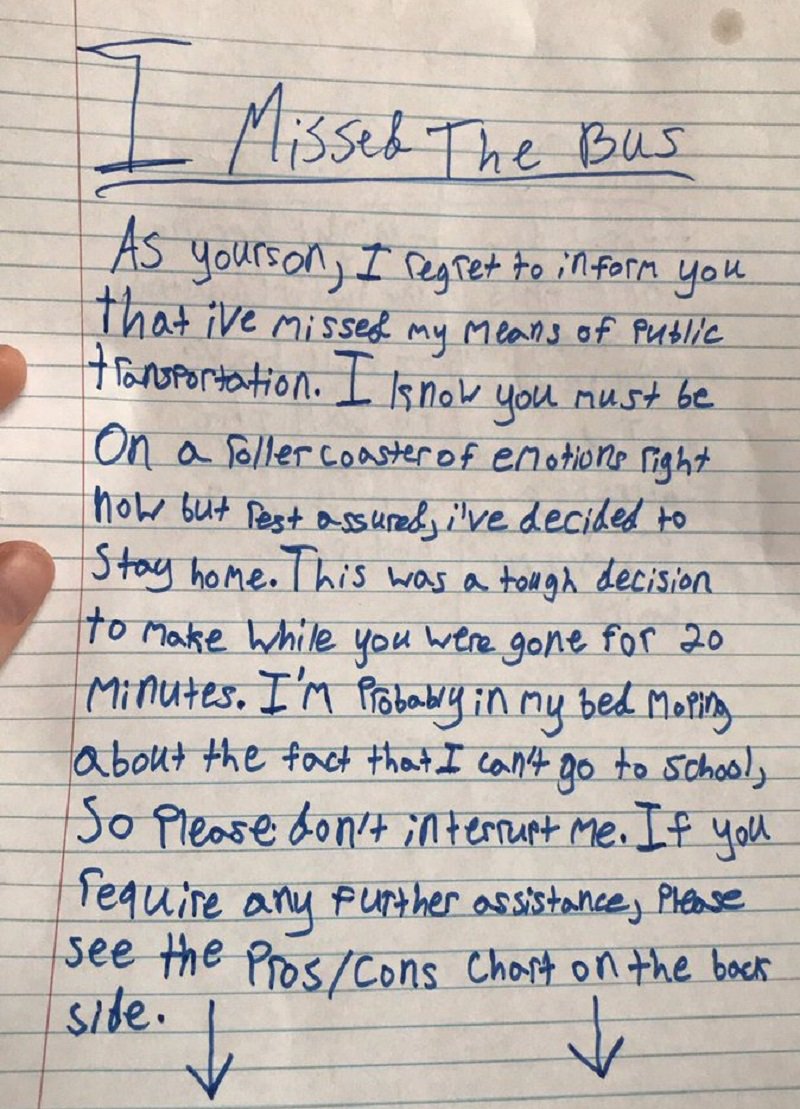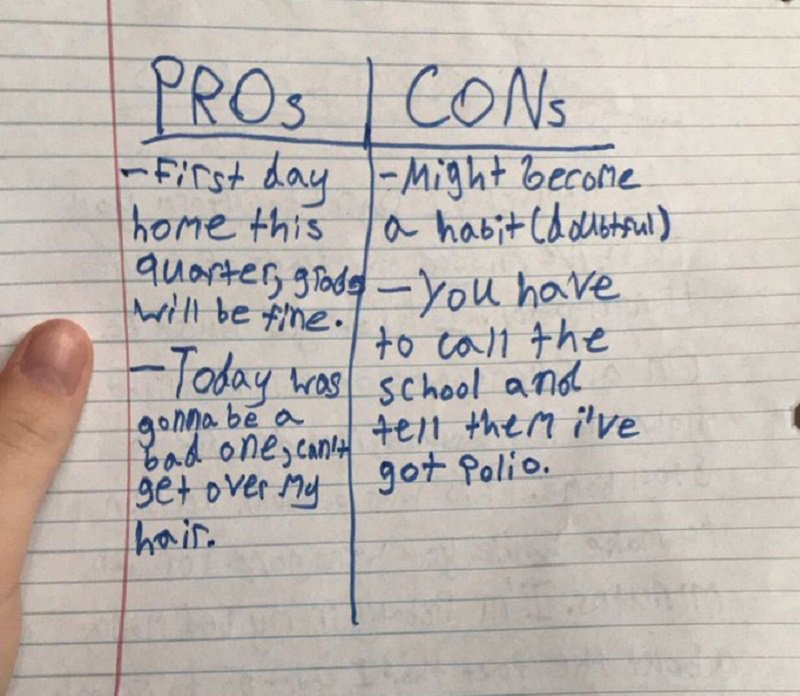 Oh my giddy aunt, that is too funny!
Twitter users found it hilarious as well.
"I regret to inform you that my son has come down with polio. he will not be able to attend school today."

— shane is bean (@whittierproject) June 5, 2019
"After an overnight stint in an iron lung, he'll be as good as new" – his mom…maybe.

— Barbara Grandberry (@lenetra806) June 5, 2019
if my kids ain't funny like this i'm sending them back

— 4ashley 4 moon4 (@ashmoon_liberty) June 5, 2019
"i know you must be on a rollercoaster of emotions right now" 😂😂😂😭😭😭

— mina (@minayenna) June 5, 2019
And of course, everyone wanted to know one thing! Did his mother let him stay home that day or did she drive him to school, albeit a little late?
Update since everyone wants to know,
YES. My mom let him stay home. 😂 how could she not?!

— sarah ♡ (@sarahhollidayyy) June 5, 2019
Brilliant. That kid is going places. Not school today, but places.
never forget the time my brother missed the bus and wrote my mom this note pic.twitter.com/ETqbzW7adN

— sarah ♡ (@sarahhollidayyy) June 4, 2019
Source: Twitter/Sarah Holliday