Adorably Grumpy Two Week Old Baby Luna Goes Viral with Her Sweet Little Facial Expressions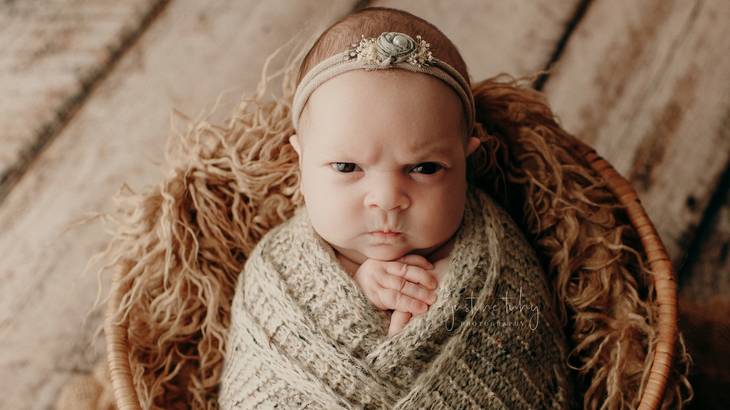 Adorably Grumpy Two Week Old Baby Luna Goes Viral with Her Sweet Little Facial Expressions
When baby Luna was born, her parents say that she came out with a grumpy expression on her tiny face, barely dropping it ever since. And girl, same.
So when they contacted professional photographer Justine Tuhy to arrange a newborn photo session, they had to warn her beforehand that her expressions might surface during the shoot.
They weren't wrong, that's all we can say!
Things went well at first, with Luna sleeping soundly during the first session swaddled up nice and cosy in purple with a delightful frowny face on display.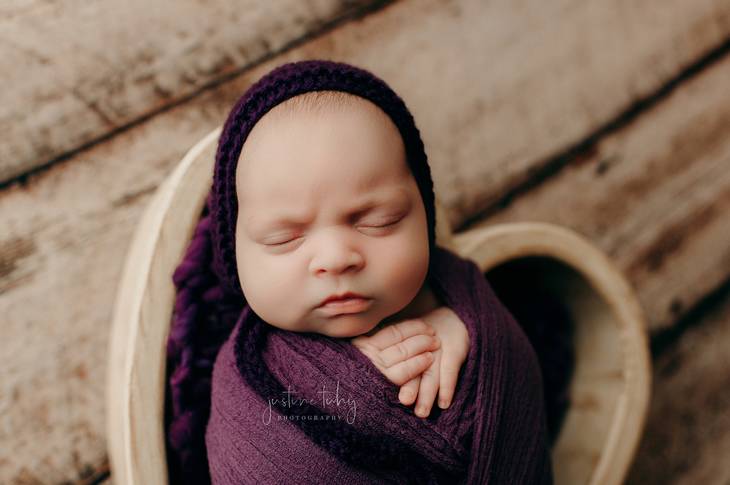 "She slept for the first setup we did, but was wide awake with her amazing expressions the rest of the time," explained photographer Justine. "Most newborns sleep through much of their session, but Miss Luna was too interested in what I was doing and wouldn't take her eyes off me!"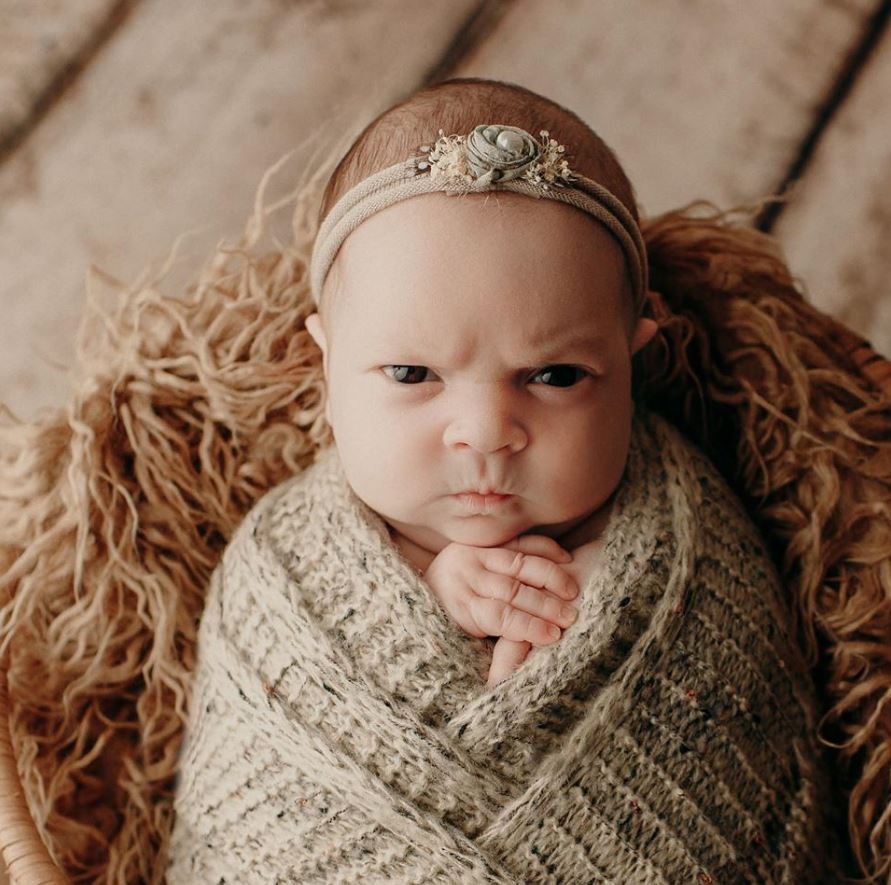 That face! Oh I love her!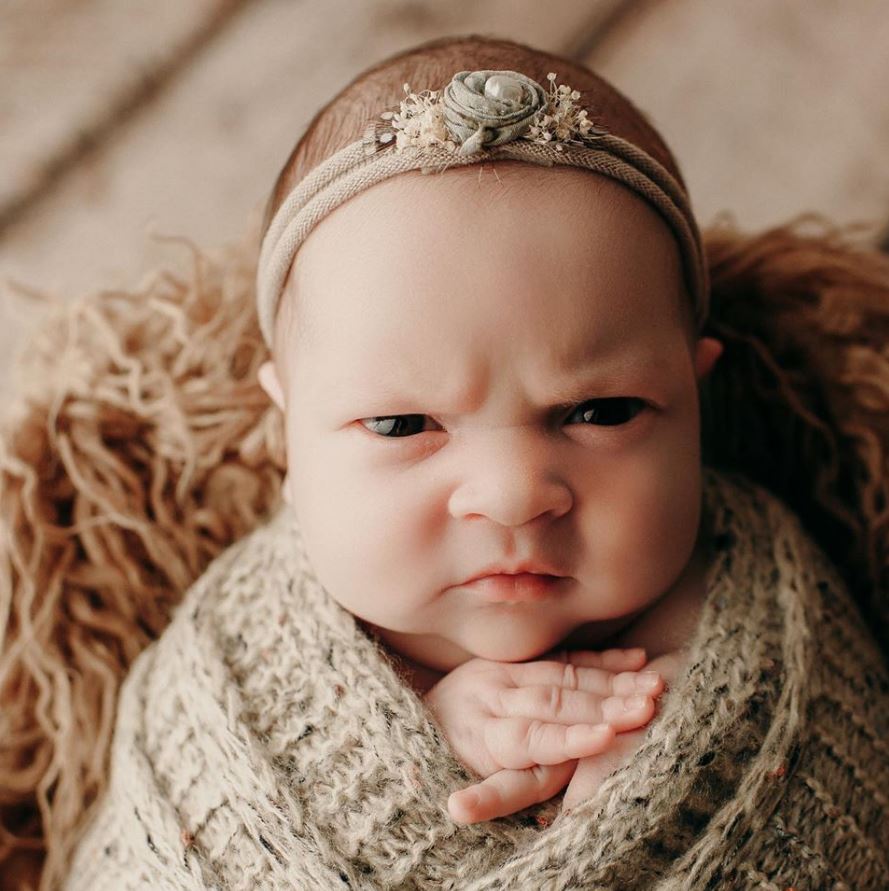 Luna's hilarious expressions continued throughout the rest of the photoshoot.
To suggest that she was neither impressed nor amused to be placed in a nice basket is an understatement.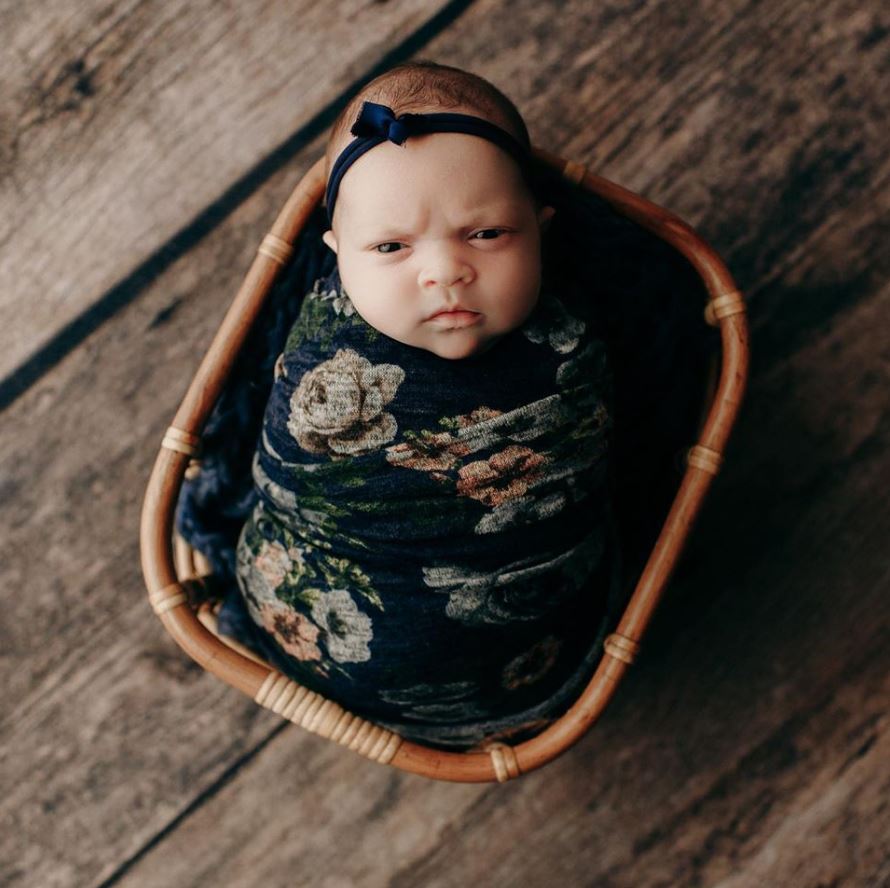 The photographer says she got a kick out of being able to capture Luna's "real personality" in her newborn photos. Although to be fair, we don't think she had a choice. It looks very much like Luna will always make her real personality perfectly clear.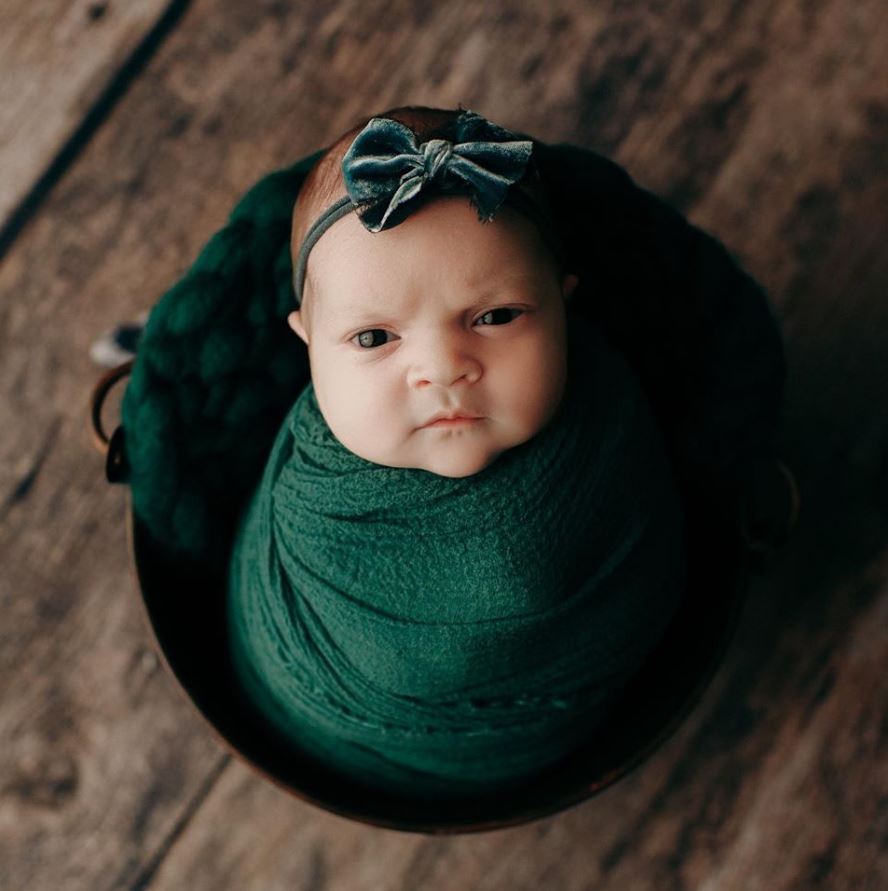 "This was most definitely one of the funnier newborn sessions I had the opportunity to photograph," Justine revealed. "But Luna gets all the credit for the work she did with her incredible facial expressions."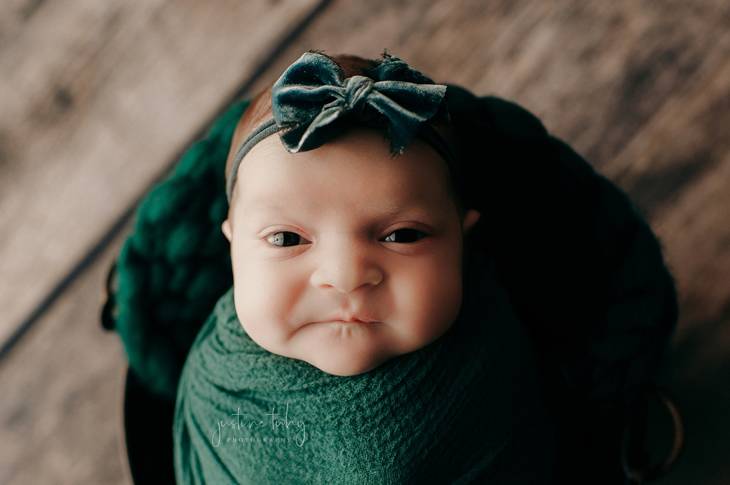 "I couldn't stop giggling over her unique ways that she expressed herself at such a young age," she says. "I can't wait to see her expressions as she grows."
We can only imagine the facial expressions she manages to serve during her toddler and teen years!
Source: Facebook/Justine Tuhy Photography LLC