Fat-Phobic Airbnb Hosts Slammed for Banning Any Guests Weighing Over 100kg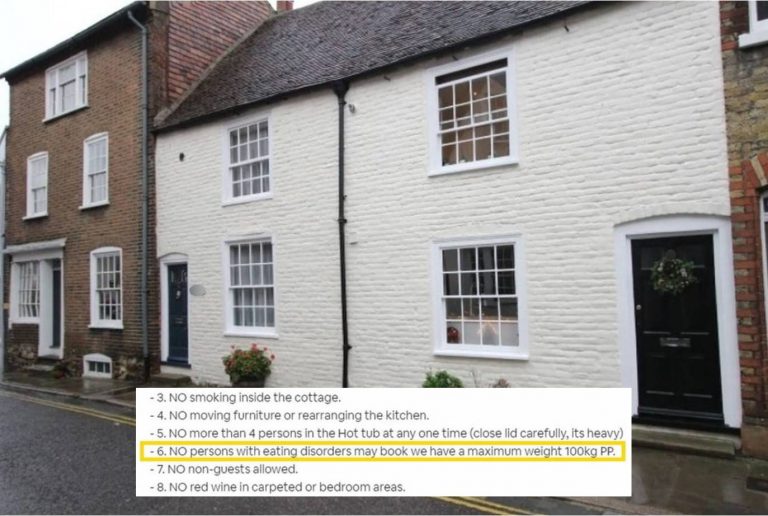 Fat-Phobic Airbnb Hosts Slammed for Banning Any Guests Weighing Over 100kg
A couple from the UK are being called out for their fat-phobic Airbnb ad banning any guests that happen to weigh over 100kgs, claiming that the added weight would damage the property during their stay.
The home, which was called the "Bobbit's Lair" in Sandwich, Kent, advertised itself as a two-floor medieval cottage for £199 a night. However, the quaint 600-year-old property listed by hosts Zsu and Marcus had more than a few rules for prospective guests to abide by.
Most of the rules were to be expected — no smoking inside, no loud music after 10pm, no non-guests allowed, no moving the furniture, etc.
But one rule stood out from the rest for stating "NO persons with eating disorders may book, we have a maximum weight 100kg PP".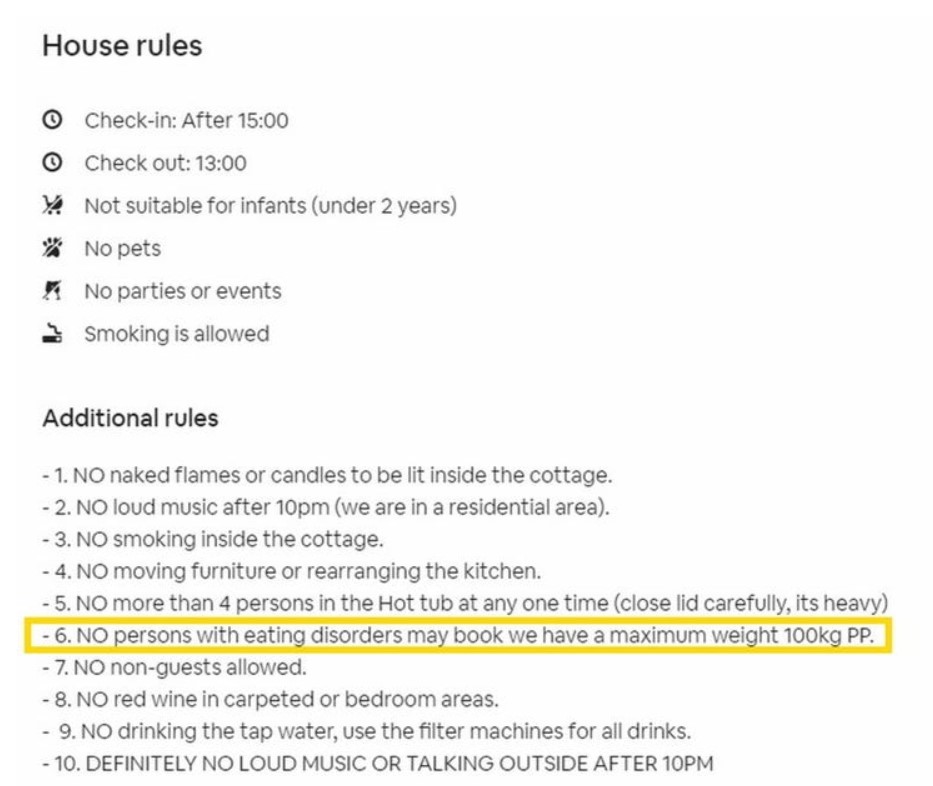 When called out on their advert, the couple claimed they were only interested in protecting their home.
"We had someone ask about the bath size then how wide was he [sic] doors were. We said 'not suitable for disabled guests.' Then the penny dropped once they booked we had to cancel as the cottage could of [sic] got seriously damaged during 'their' stay. Understand the pictures are wide angle, bigger than average people are NOT ALLOWED TO STAY!"
Aside from being incredibly insulting, implying that an extra 100 kilos would bring the whole house down is utterly absurd. Any property that's structural integrity could be compromised by the added weight of a bathtub full of water should not be lived in by anyone.
Besides, are they going to insist on publicly weighing people outside the front door before they will let them in? Are two 90kg people allowed in the same room that one 100kg person isn't allowed to enter? How on earth were they hoping to police this insanity?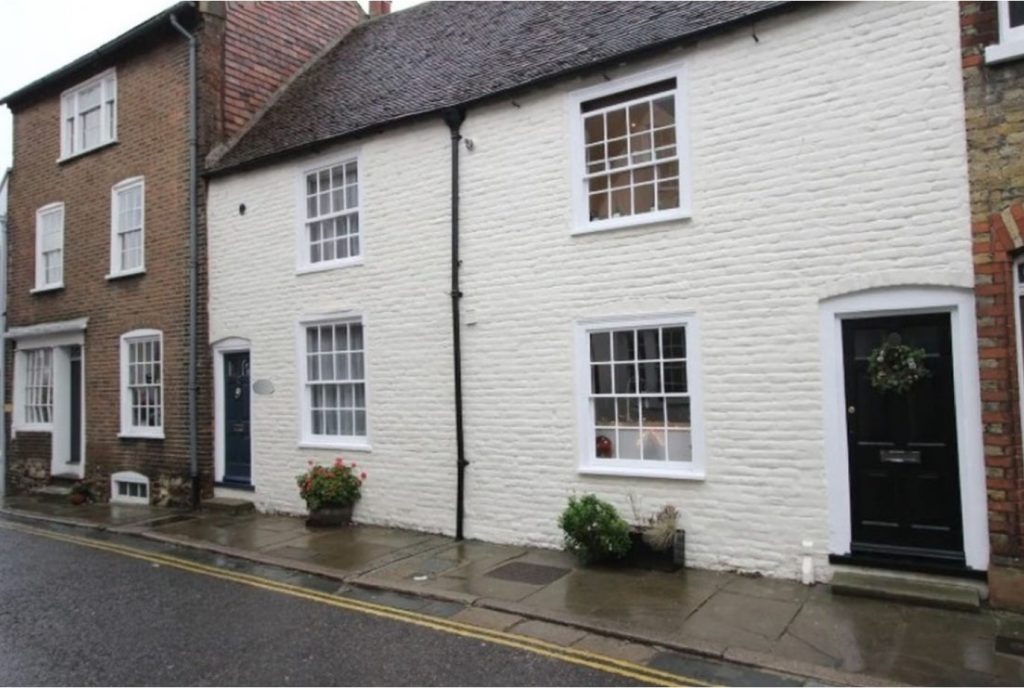 After reaching out to Airbnb for comment, they responded, "Airbnb's mission is to create a world where everyone can belong anywhere. Discrimination and bias have no place in our community, and we suspended the listing while we addressed the matter raised. We enforce a strict non-discrimination policy and under our Open Doors initiative, if a guest feels they have been discriminated against, we will provide personalized support to ensure they find a place to stay."
And rightly so, too.
The listing has since been updated with no mention of bodyweight restrictions of their guests.
Source: Airbnb