Get a Load of This Massive Disney-Themed Family Home That Is for Sale near Disney World!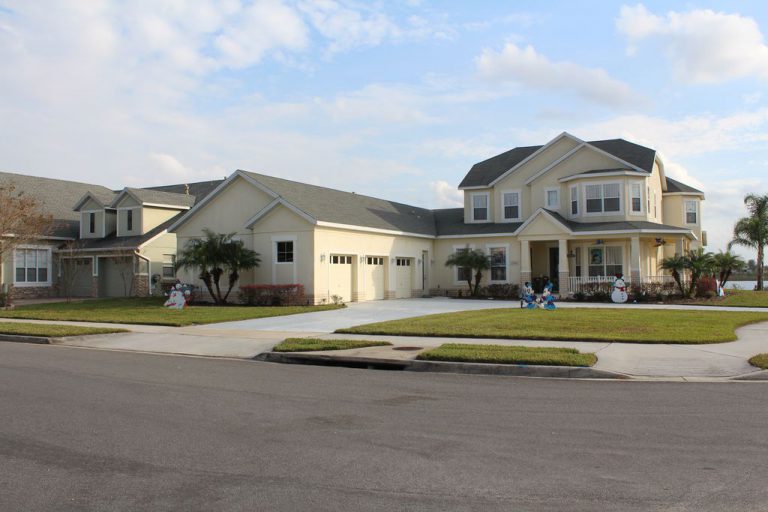 Get a Load of This Massive Disney-Themed Family Home That Is for Sale near Disney World!
A beautiful seven-bedroom mansion is for sale near Disney World in Florida, and, well, it's spectacular. In every sense of the word.
Driving past, you'd never get an appreciation of the level of insanity contained within its walls. There are a few painted cutouts placed here and there on the lawn, but hey, it's near Disney World, that is normal, right?
Yeah, that's cool. It's so pretty! And there is a lake right behind the house!
But then you get to the front door…
I feel the need to warn you all about what you're about to walk into. Shit's about to get cray, y'all.
This is the sight that greets you as you enter this well presented, waterfront property. This is devotion to a theme, right here.
The cat is just about the only normal thing I can see in that picture. Also, the floor tiles, they are fine.
They even painted the lightswitches!
What is that Mickey Mouse table I hear you ask?
Why, it's a Disney-themed train set, of course! With ornaments displayed on its ears. Taking up much of the formal living room.
Imagine sitting down to eat your breakfast in here? There is not enough coffee in the world.
Walking through to the kitchen, we find that Minnie has taken over the pantry with her own "bake shop".
The kitchen has room enough for industrial-sized fridges and the world's ugliest window treatments.
Figurines clutter the tops of cupboards and counter tops while Disney-themed feature lights and bar stools complete the look.
Are.. are those Mickey Mouse glove oven mitts I spy hanging over the Mickey Mouse shaped island bench? Why yes, I believe they are.

I didn't realise I needed a Tinkerbell-themed powder room in my life until just now.
Seriously, I am questioning all of my own decorating tastes while I virtually wander through this beautifully presented property.
Why don't I have a 'Goofy Uncomfortably Enjoying A Trapeze Swing' suspended from my own ceiling?
Because I probably should.
Who doesn't want to wake up momentarily thinking that they have been whisked away to a foreign land on a magic carpet?
After you've reassured yourself that you're still in Florida, you stumble into a bathroom overrun with Olaf and co. That shower curtain is downright horrifying.
The colour palette alone is worth gouging your eyes out with a spork.
I can only imagine what Shaynna Blaze would say about this.
I mean, they've certainly put a lot of effort (and cash) into it.
Here is the study!
And the Minnie Mouse Room.
If Minnie gets her own room, we can expect that Mickey has one too!
I'm not seeing very many beds in this home — don't tell me people are reluctant to sleep in this place?
Oh, don't forget the Mickey Mouse ensuite!
There is the Beauty and the Beast-styled bedroom…
… and The Little Mermaid family bathroom.
Even the toilet got the Cheshire Cat treatment.
And we've found Nemo in yet another bathroom!
What in the fresh hell is this? The Creepy Christmas Room™?
Ahh there's the lake. And visual evidence that you'd have to rip the flooring up too, after you've spent the best part of your renovation budget on paint and new light fittings.
Where do you even buy Mickey Mouse patio chairs?
I bet many a relaxing evening is spent here, watching all the Disney classics under the fairy lit ornament display and fluorescent wall art.
These people really love Disney. They have questionable taste in soft furnishings, but they clearly decorate with a passion. We'll give them that.
This lovely family home is surprisingly still for sale for the bargain price of $888,000 USD, which makes it around $1,150,000 in Aussie dollars. Situated approximately 10kms from the heart of Disney World, this unforgettable property comes with nightly fireworks displays across the lake and presumably a lifetime supply of ibuprofen and Taubmans shares.
You can check out this Disney-themed bargain in all its glory on the property listing right here.