Hilarious X-Rated Aldi Special Buy Leaves Shoppers Shocked but Wishing It Was Available in Australia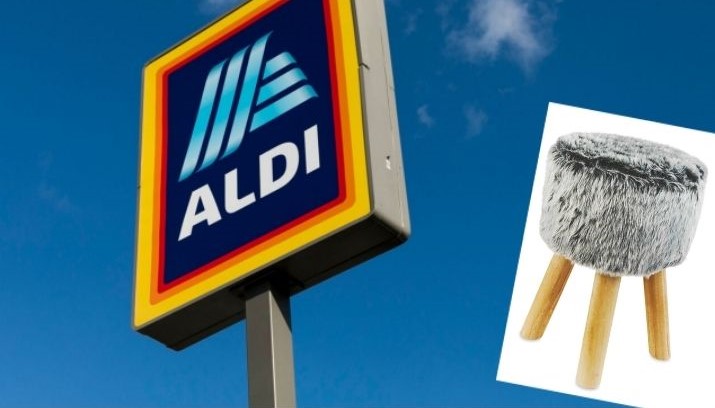 Hilarious X-Rated Aldi Special Buy Leaves Shoppers Shocked but Wishing It Was Available in Australia
You can pick up some seriously awesome things in those centre aisles at Aldi. Their Special Buys range really delivers when it comes to fun homewares and random bits and pieces you didn't know you needed until you saw it.
Which brings us to this particular item spotted in Aldi's Special Buys section in Spain.
Available in stylish neutral tones of grey or black, this fluffy, faux fur stool would be a lovely feature in anyone's boudoir. More so, when you read the description on the label…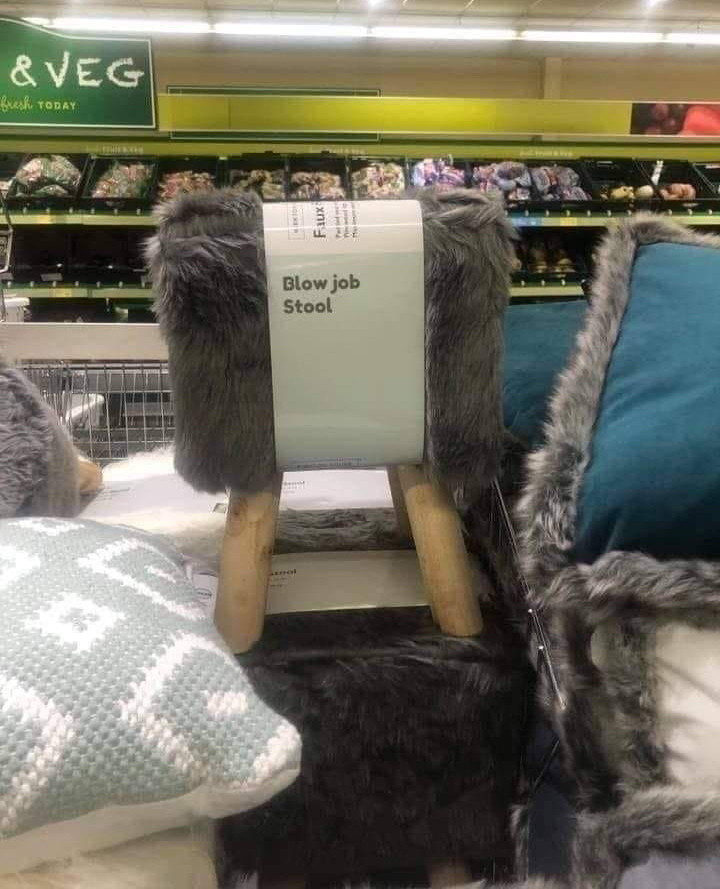 Now that you mention it, that comfy little stool would be very handy!
While it is unclear if the name was a deliberate joke, a case of lost in translation, or a very unfortunate typo, we can all agree that this is the funniest thing we've ever seen in the centre aisle at Aldi.
The photo was reportedly sent to an Aussie Aldi fan by a family member living overseas, who then shared it on an Aussie Aldi fan page on Facebook where hundreds of members liked and commented on the funny pic.
"ALDI – Good, different," quipped one funny commenter.
"And cases of arthritis in the knees has dramatically dropped since Aldi brought out their blowjob stool," another wrote.
"Bet there was a line up for that!" added a third.
Not willing to miss out on a bargain, many Aldi shoppers were hoping that the funky Blow Job Stool will be made available in Australia.
However, we understand that Aldi Australia is making no promises, leaving many disappointed that they will not have the opportunity to purchase such a wonderfully named item.
Too funny!!
Source: Facebook