Keep Safe This Christmas and Let The Ambulance Assist You if You're in Need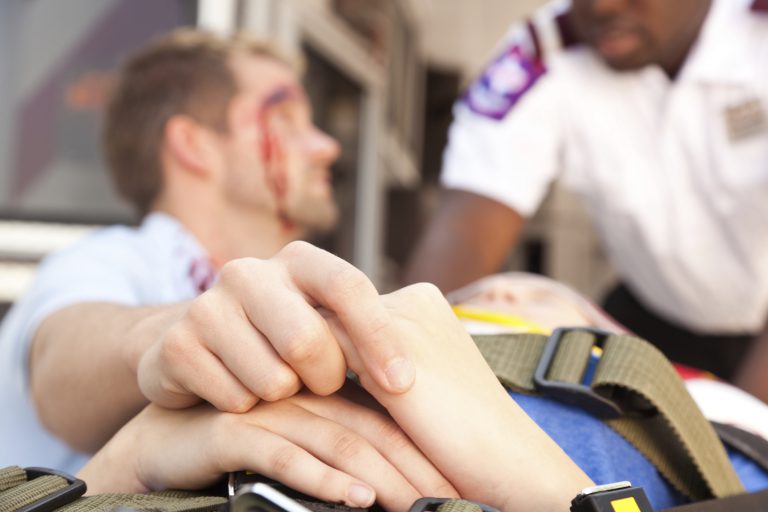 On the weekend, the QLD Ambulance Service shared horrific images of one of their paramedics, sporting head and eye injuries after they were attacked in the back of an ambulance by a patient.
The QAS issued a statement via their Facebook page sharing the incident and issuing a warning that such attacks will not be tolerated.
Last night one of our paramedics was disgracefully assaulted in the back of an ambulance by a patient on the way to hospital on the Gold Coast. As you can see from these photos it was a vicious attack that has left a dedicated paramedic – who spends his life helping and caring for others – with significant facial injuries. We are seething about this disgusting anti-social behaviour, which is becoming more common in our community.
We will not tolerate paramedics being attacked and we promise anyone who tries it will feel the full force of the law. But we need you to help by raising awareness about this issue and denouncing violence against paramedics, health workers, emergency services personnel and in fact, ANYONE in our community. It is not acceptable in a modern civilised society and it needs to stop. Please share this message.
The incident occurred at midnight on Friday night where ambulance officers were called to attend a Days road address after reports a man was laying unconscious on the road. When the man was put in the back of the ambulance, he became agitated and attacked the ambulance officer.
The officer received injuries to the left side of his face and to his left eye and was taken to Pindara hospital for treatment.
The following day the patient was charged with common assault and serious assault of a public officer.
The incident is one that has been asked to be shared in the lead up to Christmas, as usually this time of year has an increase in paramedic call outs during the festive season.
Christmas brings a myriad of emotions and behavior that often require medical assistance. But a few too many drinks (and other behaviours) can be prove to be fatal at this time of year. Everyone wants to have a good time, but it needs to be done safely and ensuring you don't put yourself in a situation that can cause harm to yourself and others without you realising it.
Our ambulance officers are dedicated to ensuring all people are kept safe and they often put their own safety on the line to assist others.
The incident above is a catalyst to remind everyone to play safe this Christmas and to remember that ambulance officers want what's best for you so that you are around to celebrate another Christmas season.
We send our thoughts to the ambulance officer hurt in the vicious attack, and thank him and all officers for keeping us safe, all year round.