Little Boys and Long Hair – What Do You Think?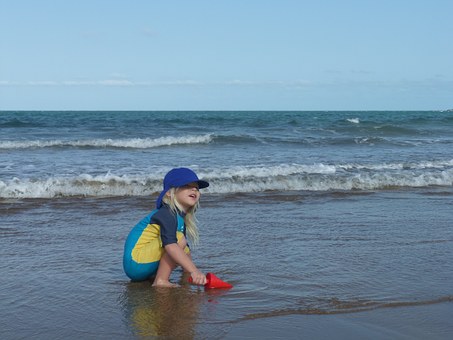 Little Boys and Long Hair – What Do You Think?
Two years ago my friend's 6 year old son announced he would like to grow his hair long. His parents saw no issue with this and happily agreed.
I don't actually have feelings one way or the other on young boys with long hair. I've seen some sun-streaked, thick, wavy long hair on some boys that looks super cool. His? Well, it doesn't have any of those qualities and it's my personal belief that it doesn't look great but my opinion has never been asked and I've never given it. He mostly keeps it tucked behind his ears or tied back and repeatedly he has been mistaken for a girl, much to his disgust.
Recently kids at school have started making fun of him and he has come home in tears about it. Yesterday he pleaded with his mum to cut it all off because of the teasing and the continual mistaken identification of his gender.
Her response was to post an angry rant on Facebook. She's upset at the bullying and she also lashed out at all the adults who have repeatedly said to him "when are you getting a haircut?" She then went on to say that in addition to being able to dress however you want, people should be able to have their hair however the hell they want. And of course I agree.
She believes that his long hair makes him different and "defines who he is" and that she will probably cry if and when he decides to have it cut. She has told him to stand up for himself at school but he's a sweet kid who doesn't really have it in him to talk back to kids who are picking on him.
Consequently she received lots of support and encouragement from her friends urging her to try and convince him to keep his hair long. She is hoping he changes his mind and keeps his tresses to "stay true to who he is and why he started growing it".
I think, at the end of the day, it's just hair. Of course it's a shame he (or any child for any reason) is being bullied about it but if cutting it stops the bullying then that's what I would be doing. If he wants to grow it again when he's older, he can but maybe I'm missing the point.
What do you think? What would you do?