Mum Shares the Brutal Take Down That Reveals That We All Have Our Own "Prettier" Doppelgangers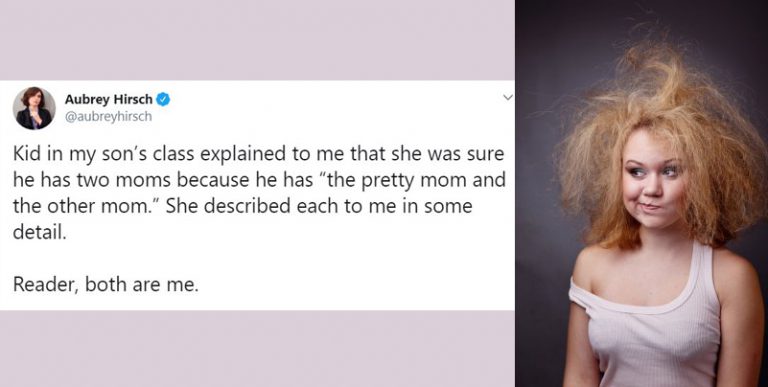 Mum Shares the Brutal Take Down That Reveals That We All Have Our Own "Prettier" Doppelgangers
A mum has revealed that another child in her son's class thinks he has two mums – "the pretty mum and the other mum". It was only when the child described each mother to her in great detail that the poor mum quickly realised that she was indeed both of these women depending on whether or not she put makeup on and did her hair.
And so it has come to light that many of us do indeed have prettier doppelgangers that are judged less harshly by young children.
You guys, I've never felt so personally attacked.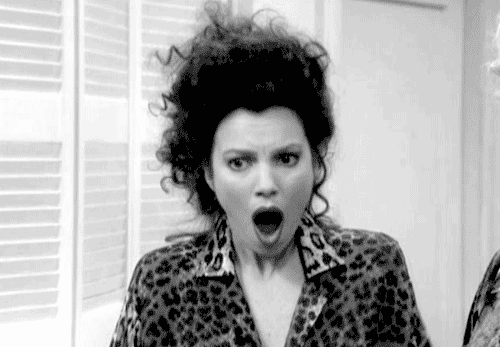 I mean, we all know that little children can be brutal but this is another thing entirely!!
Sharing her hilarious story to Twitter, author Aubrey Hirsch started a whole conversation about the vast difference of how women are perceived both with and without makeup.
Kid in my son's class explained to me that she was sure he has two moms because he has "the pretty mom and the other mom." She described each to me in some detail.

Reader, both are me.

— Aubrey Hirsch (@aubreyhirsch) February 9, 2020
Her post earned nearly one hundred thousand likes, shares and comments as mums everywhere related hard.
I will never forget the day my young son asked, while looking at our wedding photo "Mom, who is that pretty lady next to Dad?"

— Ulla Meredith (@UllaMeredith) February 10, 2020
One year at Passover my (now) husband's aunt told me I was prettier than the girl he brought "last year." Yup, I was the girl he brought "last year." 🤦🏻‍♀️

— Jamie Beth Cohen wrote WASTED PRETTY! (@Jamie_Beth_S) February 9, 2020
The window lady at my local Starbucks always tells me I have a doppleganger in town. She looks just like me but older and "plain". My doppleganger is the day off me.

— BarbaraVaillan2 (@vaillan2) February 10, 2020
I feel this hard. I'm 4 months pregnant so every day at kindergarten pickup, my son either gets "mom had an appt today" or "mom at least put on semi clean leggings today"

— Amy Figarelle (@amyfigarelle) February 9, 2020
Lmao I dropped my son off the other day and was walking back through the school and a 5th grader looked at me and asked "is today pajama day?" And I was like uhh no I'm just tired

— Kaitlin McGlone Vonderschmitt (@kaitlinmcglone) February 10, 2020
— Christi Graybill (@Gockomo) February 9, 2020
Which version of yourself are you today, ladies? Your normal awesome self or your slightly prettier doppelganger? We are all both mums, and there is nothing wrong with that!
Source: Twitter/Aubrey Hirsch