Rompers For Men May Become A Reality Thanks To Kickstarter Campaign!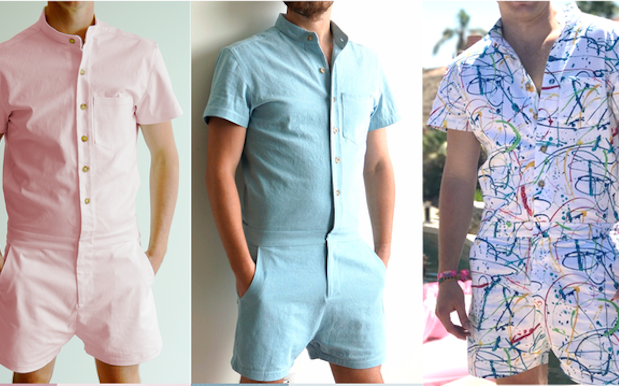 Rompers For Men May Become A Reality Thanks To Kickstarter Campaign!
I don't claim to be a fashion expert but my opinion on rompers is that they shouldn't be worn by anyone who is out of nappies. Male or female. If you are over the age of three, a romper should not come anywhere near your body. They are unforgiving, unflattering and make the wearer look infantile.
Clearly not everyone shares my opinion hence why there are many grown women dressed like their two year old daughters in matching onesies. Which is all fine and well – except someone has decided MEN need to get in on the romper action too!
Please welcome the ROMPHIM. Launched by ACED Design, the Kickstarter campaign has managed to raise nearly four times the $10,000 USD goal set for the project and it still has over 20 days to go. It looks like the ROMPHIM may actually become a reality!
Here's the description for the male jumpsuit from the kickstarter page:
I'm really not sure what occasion would see a man don a romper. A visit to Disneyland perhaps? A music festival? A Moomba parade? The polo? Who knows? I'm stumped!
Check out some of the ROMPHIM's special features:
I think the one feature that's missing is an invisibility cloak- cause once you step out in public in one of these you'll definitely wish you were invisible!
What do you think of the male romper? Is there a market for them?