School's Sex Ed Encourages Year 9 Students to "Suck Toes" Instead of Having Sex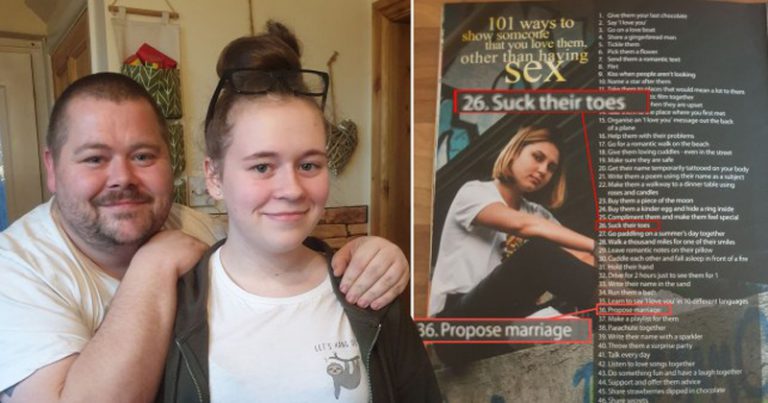 School's Sex Ed Encourages Year 9 Students to "Suck Toes" Instead of Having Sex
It has emerged that a school in the UK has handed out brochures as part of a Year 9 Sex Ed class that includes a handy list of ways to say 'I love you' as a substitute for having sex. Which is all well and good and very commendable. As awesome as sex is, it is not the be-all and end-all of a relationship, especially at that age. Among the many suggestions though, was the recommendation to "suck their toes", prompting outrage from parents that the school is promoting fetishism to 14-year-olds.
Pupils were given a leaflet called '101 Ways To Show Someone You Love Them Without Having Sex'.
Dad Carl Lawrence, who is clearly just looking out for what is best for his daughter Emma, isn't having any of it.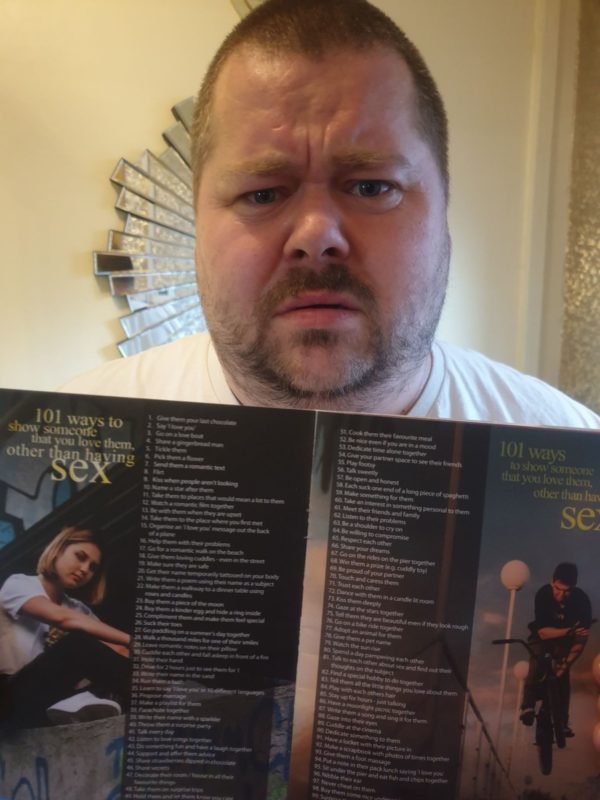 He spoke at length about the Manchester high school's use of the promotional material.
"I understand children need to be made aware of the world, but should we really be promoting fetishes in Year Nine? I don't think so.
"The first thing that stood out was 'suck their toes'. That's quite niche.
"There is no way I think a 14-year-old should be reading this. When I spoke to my daughter I said, "You do know this isn't the only way to do things?"
"Surely they can just enjoy each other's company. They can go for walks, watch a film, go to Burger King, go to the park. There's tons of things she can do that don't involve getting someone's big toe in her mouth."
Well, he's not wrong there. Is there anything worse on this planet of ours than the smell of a teenager's foot?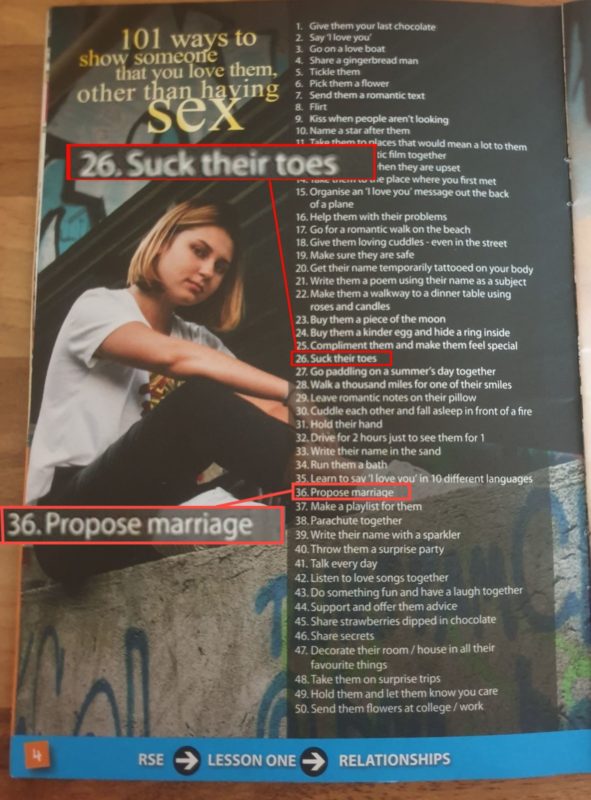 Emma weighed in on the controversial pamphlet: "Every Monday we have an hour lesson learning about things in the book.
"We were all looking at it laughing and we asked the teacher and she said 'you don't know if you like it until you try it'. I was shocked."
Our take on all of this? Everyone just needs to bring it down a notch.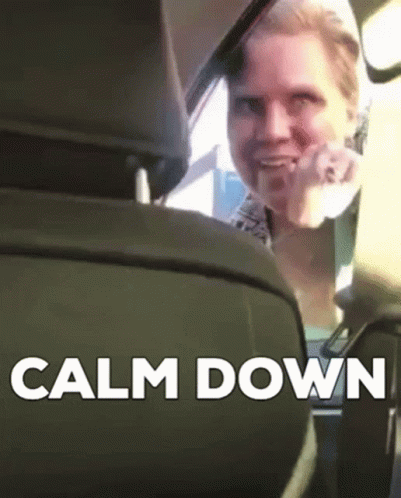 Teens are just a likely to "parachute together" as they are to suck each others toes. They know how gross they are.
A spokesperson for Spectrum Community Health CIC said: 'Spectrum's Relationships and Sex Education Programme provides information and support to young people throughout their high school journey, helping them to make safer choices.
'From Year Nine onwards we also introduce our RSE magazine, which is adapted every year in response to feedback from young people, parents and schools.
'The 101 Ways were created by teenagers and are referenced by Spectrum in the context of the classroom lessons they support.'
Source: Tenor and The Manc