This Dad Planned The Most Hilariously Brilliant Date Night Ever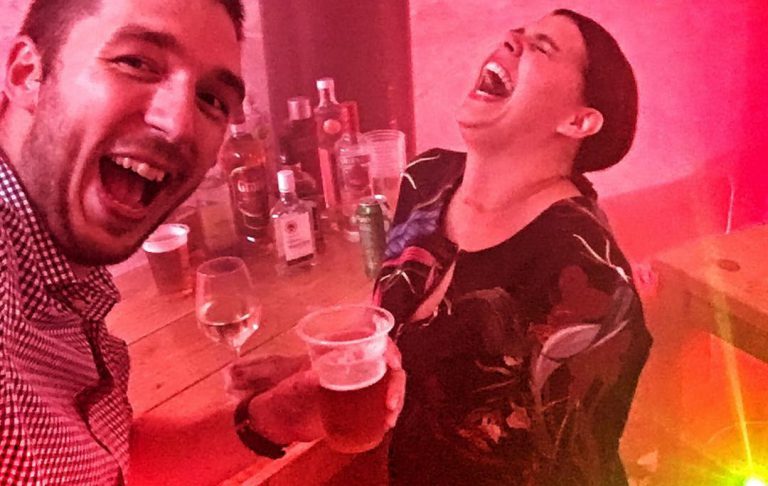 This Dad Planned The Most Hilariously Brilliant Date Night Ever
Making time for a date night is always difficult when you are parents. And if you don't have a regular baby sitter it can be very hard to find some you trust to look after your children for a few hours while you relax and enjoy your partner's company.
But one dad from Nottingham in the UK has really outdone himself in the date night department.
Mark Hoyle — better known as blogger LadBaby — was asked by his wife Roxanne if they could please schedule a date night as she just wanted to get out of the house.
"Can we do a date night soon? It's been ages — we haven't gone out in SO long," Roxanne said as the couple relaxed on the lounge with their 18-month-old son Phoenix.
Mark suggested ordering in take away but that just didn't cut it — Roxanne wanted to go out for the evening instead.
Mark said he'd take care of it, suggesting to his wife that she should go and get her hair done and dress up for their night out, then come to the house at 8pm for their date.
Well, turn up at 8 she did. But Mark didn't book the babysitter. He had other plans instead.
Watch his hilarious date night here:
Yes, Mark actually rented an inflatable pub and put it in their backyard! Genius!
He connected the baby monitor to their iPad and propped it up at their table while their son slept and the couple enjoyed their evening in the garden complete with nibblies, pub games and a night club.
Get a load of Roxanne's delighted face. Her smile says it all. How utterly gorgeous!
Source: Instagram/LadBaby and Facebook/LadBaby