This Gender Reveal Is the Funniest Thing We've Seen In a While!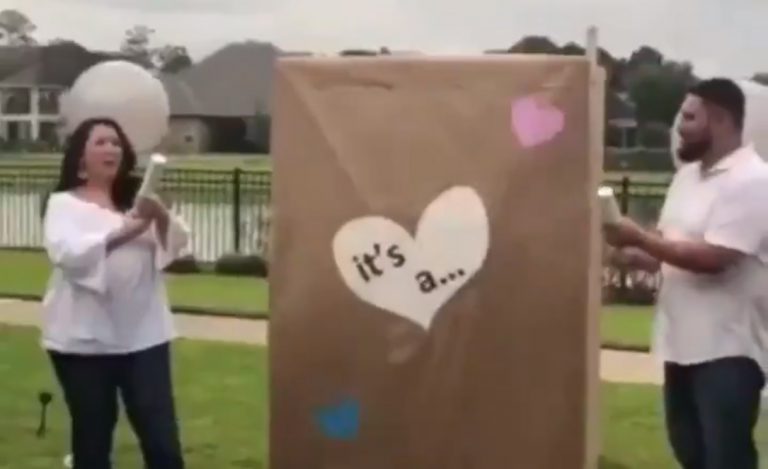 This Gender Reveal Is the Funniest Thing We've Seen In a While!
Gender Reveal parties have been a thing for a while now. Some people love them, some people hate them, but whatever side you sit on, this has to be the funniest one we've ever seen.
Usually, the gender of the baby is revealed with coloured balloons being released from a cardboard box or perhaps cutting a cake to expose pink or blue icing inside. Some people opt for coloured party poppers, flares or confetti-filled piñatas, while others go with a simple grand entrance dressed in themed colours.
But this gender reveal is entirely different. This gender reveal is completely overshadowed by what happens immediately after the reveal.
Make sure your volume is turned up nice and loud!
Why this gender reveal got me in tears. 😂 pic.twitter.com/apNGDthhaC

— Beast (@Emperious_) September 7, 2018
If you're gonna do a gender reveal, please hire a giant inflatable baby to entirely steal the show!
The video has been hugely popular over on Twitter, with more than 6 million views and hundreds of thousands of likes and shares.
One commenter asked what we were all thinking:
How long that mf had to stay in the box ?

— Raider_Insane (@tommy_wolfepack) September 8, 2018
Which was answered with something that made us giggle all over again:
Usually it's about nine months.

— Bob Vesterman (@rwv37) September 9, 2018
Too funny! Our congratulations go out to the unnamed couple anticipating the birth of their little boy.
Source: Twitter/Beast