This Man's Hilarious Review for Veet Hair Removal Cream Is the Best Thing You'll Read Today, We Promise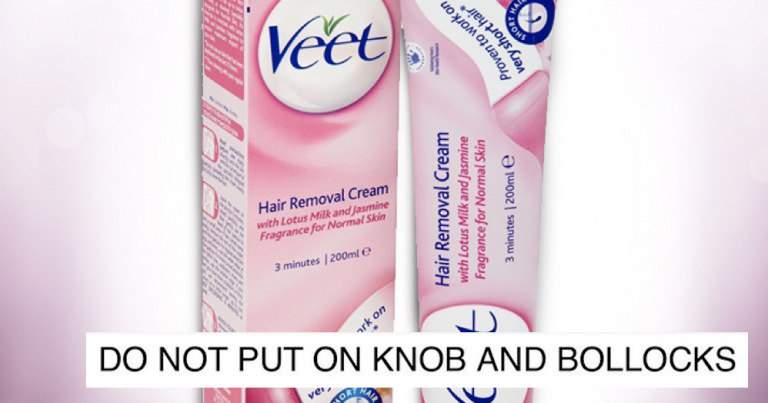 This Man's Hilarious Review for Veet Hair Removal Cream Is the Best Thing You'll Read Today, We Promise
The general public depends on product reviews in order to make informed decisions about the things they buy on the internet. And once in a while, something painful, embarrassing and utterly hilarious happens to someone after using a specific product and they just have to alert the rest of us to save others from a similar fate.
Who can forget that time that woman put Original Source Mint shower gel on her flaps and opted to tell an unsuspecting world about it?
This product review for Veet hair removal cream was first posted to Amazon back in 2012, and it has recently been dug up and shared on Twitter for anyone in need of a good laugh. Which, to be fair, is all of us! Have a read and we promise it is the funniest thing you'll read today!
The copy was shared by a lady called Helen Ayres, giving many people a good laugh all over again.
DO NOT PUT ON KNOB & BOLLOCKS. 😳

Still my favourite Amazon Review.

It's for Veet Depilatory Cream, no longer on the site, but this is the transcription.

Reminds me of the time I accidentally used Breathe Easy Tissues on the Front Doris when I ran out of loo paper.
Dear God.😫 pic.twitter.com/vhr3kxBoGu

— helen ayres (@Raphaelite_Girl) July 18, 2019
OMG her Front Doris! Now we have another euphemism to add to our collection!
Source: Twitter and Veet