UK Woman Says She Wants to Have Babies with Her Australian Ghost Lover but Doesn't Know If They Are Male or Female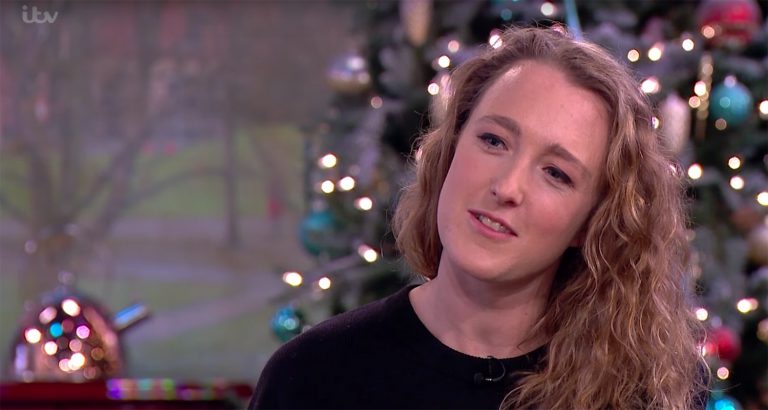 UK Woman Says She Wants to Have Babies with Her Australian Ghost Lover but Doesn't Know If They Are Male or Female
Brace yourselves, dear readers: this story is totally pants-on-head crazy. But you knew that when you clicked, and here we are.
A woman in the UK has come forth to share her dramatic love story with the world. Her incredible tale details the fantastic sex she had while on holiday overseas with a mysterious stranger and ultimately results in a Mile High Club membership and her new partner dropping everything and immigrating to her home country after their brief holiday fling.
As you've no doubt already realised, the mysterious stranger who has been wooing her is, in fact, a ghost. From Australia. A hot, romantic, demon-between-the-sheets Aussie ghost.
Amethyst Realm is a 30-year-old counsellor from Nottingham in the UK. She looks like any normal human woman and appears happy and sweet, gushing about her lover in that special kind of way that people do when they've recently fallen in love.
"My new ghost lover is really special – wise, stable and kind. I am not 100 per cent sure if it is male or female, but I have found true love.
"We met when I went on a trip to Australia earlier this year. Spirits usually remain in one place, but I am delighted this one followed me back to the UK. I was happy and excited. So excited, in fact, we headed to the plane loo – and I am now a member of the Mile High Club.
"Orgasms I have with my spirit lovers have been way deeper and more satisfying than any I've had with ordinary men. I have given up sleeping with human men. Ghost sex is deeper, more passionate and, oddly, seems more natural.
"You sense the presence, can feel the energy and, although there's no body to touch, you can sense that you're being touched. I know it sounds crazy but I've been looking into having a ghost baby – and I don't think it's totally out of the question.
"I believe phantom pregnancies – where a woman experiences pregnancy symptoms when there is no foetus – is actually a ghost baby. I have always had the ability to communicate with the supernatural and first started having spiritual sex when I was 18 and engaged.
"I was getting undressed for bed when I suddenly felt fingers fluttering their way down my spine and a soft whispering sound – but no words – from behind, in my right ear. It made me shudder all over, but in a really nice way.
"The next thing I knew I was being turned around and embraced. The energy was all-consuming and before I knew it I was on the bed in the throes of ghost-induced ecstasy.
"My engagement ended when my fiancé returned one afternoon to find me in bed, wearing stockings, suspenders, a basque and a tiny G-string. He believed I was hiding a lover, of the flesh-and-blood kind, and ransacked the room looking for him.
"That's when I told him. I said he would never be able to find him because the "man" he was looking for was a ghost. He immediately packed his belongings and left.
"After that I decided that real men were more trouble than they're worth and that ghost lovers were the way forward. They can't buy me flowers or take me out to dinner, but they make me feel special in other ways. One drew hearts in condensation on my window.
"I am not the only one to prefer spirit lovers and have offered counselling to people going through rough patches in their relationships with ghosts."
Well, that was a wild ride, wasn't it?
I would like to take this opportunity to thank Amethyst for sharing her informative story of how lusty ghosts can be. Being a happily married and mostly sane woman, I genuinely did not know that there was a whole world of ghost dating and fantastic ghost sex out there.
But if my husband asks me if I learned anything today, I'm going to say no.
Source: The Sun and ITV