WATCH: Seven Week Old Baby Says 'Hello' to His Mum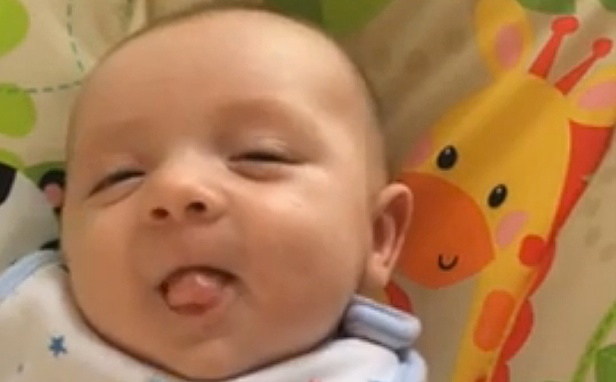 Did 7 week old Cillian McCann just say what we think he did?
Mum, Toni from Belfast certainly thinks so!
The Youtube video, that has gone viral since being posted on Youtube, shows baby Cillian seemingly attempt to answer his mum several times, before getting his little tongue around a very clear sounding "hello.'
"I have 3 older girls and never experienced this with them although I think I probably just talked "at: them and didn't give them space to respond," Mrs McCann told the Daily Mail.
'Some people don't believe it's real, that it's been edited but on the whole most people love it. That is really lovely for me as there is so much bad in the world it's great that my wee son is spreading some joy.'